What Google's 'Helpful Content Update' means for your B2B content strategy
You've got to be people first.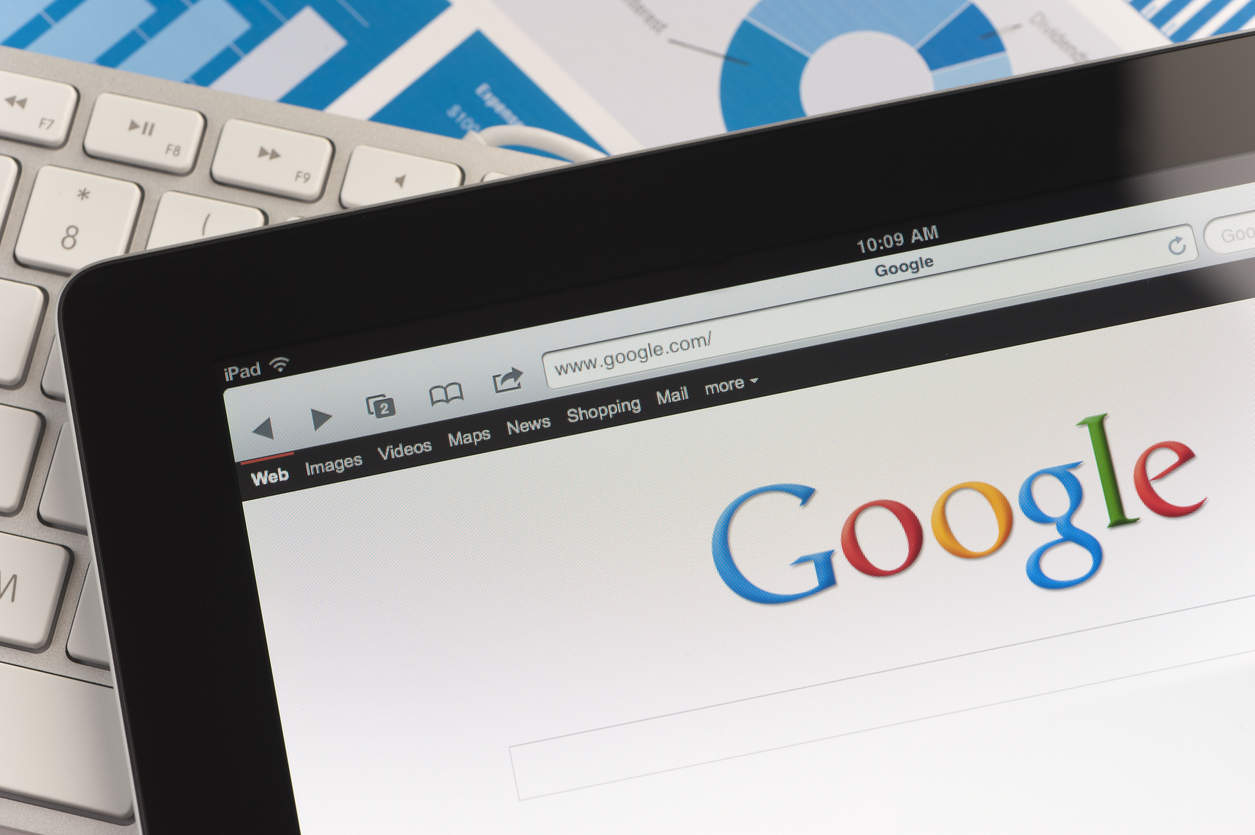 Recently, Google announced the rollout of the "Helpful Content Update," which targets content that prioritizes ranking first over user value. More specifically, Google confirmed that the update will ensure that what they deem as "unoriginal and low-quality content" doesn't rank highly in organic search results. It's been no secret that Google has been sunsetting keyword stuffing and manipulative tactics in favor of authentic and value-driven content for quite some time, and this latest update is the most recent in a decade-long battle to improve user search engine experience.
As a note, Google predicates its business model on people using its engine to find the content they seek. To continue to earn users' trust, they must deliver content they know those same searchers will actually find valuable – thus leading to this continued evolution in favor of user-friendly content written by and for humans.
So what does Google's update mean for B2B PR practitioners and how can it fit into content strategies?
Critical components of the update
There are a few essential pieces that you should understand about Google's most recent update:
This is a sitewide algorithm, so it doesn't just impact the low-quality individual URLs, but the entire domain of those that do not comply with the guidelines. For example, if an organization published four or five poorly written, non-valuable articles on their blog, all content across the domain would suffer from a ranking perspective.
"Tech-related content" was one of the verticals they specifically mentioned being heavily impacted – likely due to the educational nature of the content.
Avoid creating search-first content
Like most Google updates, the Helpful Content Update will likely have a significant impact on a website's overall SEO performance and traffic levels. As such, content producers and marketers will have to adapt quickly. Here are a few quick tips to take back to your team today and apply to your content strategy.
Stop writing for search engines and start writing for your end users: All content creators and strategists must view their work this way in order to be most effective. While it can be tempting to over-optimize your content to meet traffic needs and broader marketing goals, doing so will simply waste resources and diminish the credibility of your content.
When it comes to keywords, relevance and intent far outweigh other metrics like volume and difficulty: Use search data to guide the topical focus before writing, and only sprinkle in phrases from your chosen keyword cluster where natural and appropriate.
Apply the Marie Kondo principles to your content: With this update, most marketers will likely ask how Google will know if their content is helpful or not.a Some obvious methods they will use are time on page, bounce rate and general levels of engagement, however there are the more structural measures that crawlers may take, depending on your philosophy.
Google crawls and interprets content that is long, disorganized and void of subheading structure as chaotic and unhelpful to potential readers. Using clear and concise headers to guide users throughout your content and allow them to skim for only the most relevant portions can help combat this. It's also helpful to use executive summaries and bullet points to highlight the strongest points you're attempting to make.
A couple of fluff pieces may have a much more significant impact on your overall B2B content marketing strategy: As mentioned, this is a sitewide update, meaning that Google will penalize an entire site if it deems a strong percentage of its content isn't helpful to users. The easiest way to prevent this is to stop writing summarized versions of content that has already been published a number of times. While we have seen this a number of times over the past few years, it's been a traffic-driving tactic rather than a value-focused one – forcing users to continue their search for helpful information on the topic.
Google's Helpful Content Update can be a non-factor to your content strategy so long as you focus efforts on the end user over the search results. For additional insight, Google also published some helpful tips on how to create people-first content. Given that this is coming directly from the source, I'd highly encourage you to check it out too.
Matt Raven is VP of digital at Look Left Marketing.
COMMENT
One Response to "What Google's 'Helpful Content Update' means for your B2B content strategy"
Ronald N Levy

says:

Poor Google, they hire some of the best PR people who ever lived, they keep changing their rules to better protect users and they spend literally millions to advertise those protections but do they fail to adequately protect themselves?

What they should be saying to the public is not just "we protect you better than anyone else" but "do you want these protections of YOU to continue?" One way they're telling about "WE"—themselves–like nearly all other advertisers but the better way they're talking about YOU.

When the new congress, cabinet secretaries and undersecretaries come in after the midterm election, no matter which party wins there will be proposals that could cost Google BILLIONS a year. But look whether Google
advertises WE protect you or we protect YOU.

It can matter! It also matters whether they do a billion dollar health research project—before Meta, Saudi Arabia or someone else does it—so 100 million Americans realize these Google people are spending a billion over the next ten years to try protecting US THE PUBLIC with a cancer vaccine, plastic parts for human hearts or some other major health advance.

Would even 10% of Washington political leaders regardless of party attack a company spending a billion to try finding us a cancer vaccine or plastic heart parts?

This is true of the smallest PR accounts as well as the corporate and national giants: what PR achieves depends not just on how well you do it but on how boldly you decide on what to try accomplishing. Judge whether nationally, it's not crazy nor even far out for an account to do something so the new government gives the the account not tragedy but triumph.

PR can do this. The public has every reason to favor self-interest, and PR has every opportunity to soar in public perception as a spotlighter of the public's self-interest and as a protector.