What I learned about leadership from my time in the Air Force
A former VP and comms leader shares how military service helped him discover the qualities that great leaders must possess.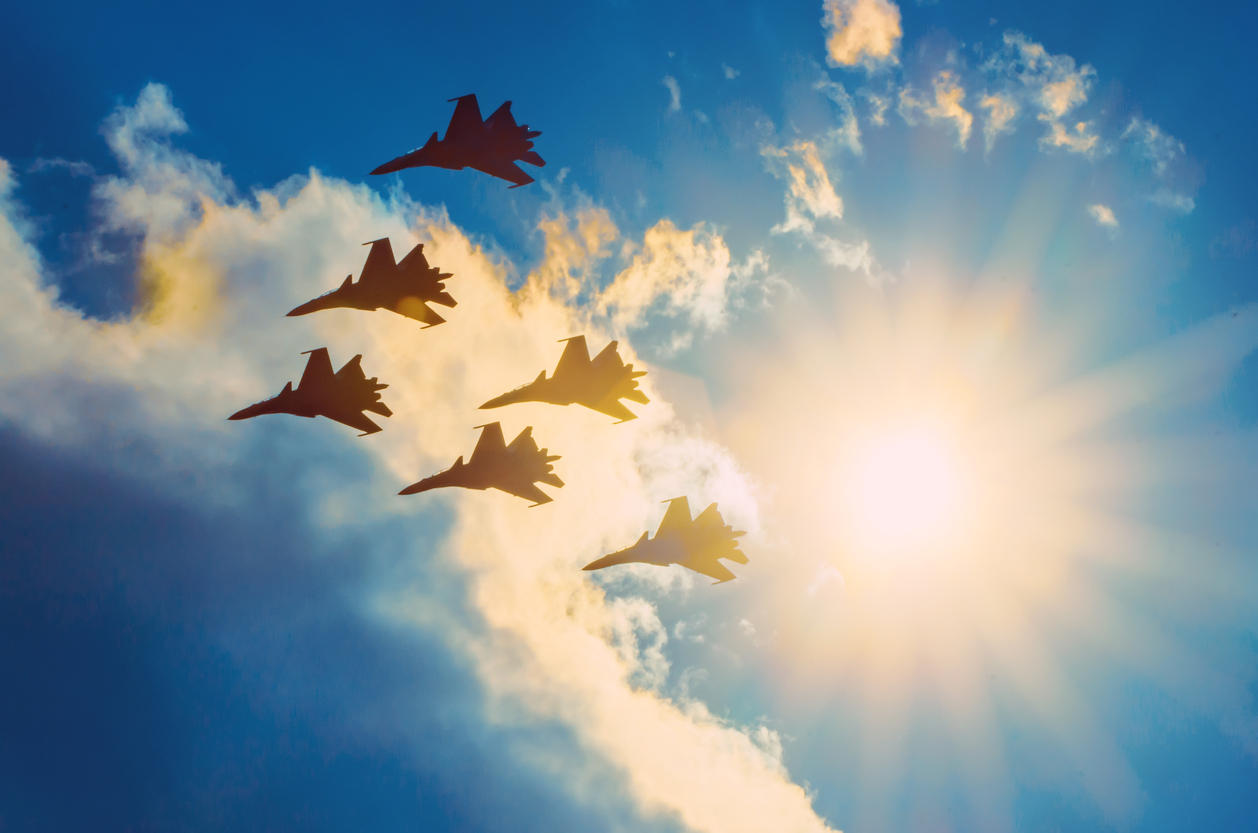 [Editor's Note: PR Daily has partnered with The Plank Center for Leadership in Public Relations to develop our newest column, Lessons in Leadership. This column will rotate among Plank Center Board of Advisor members, their emerging leaders network and board alumni, concentrating on moments of personal leadership and the lessons they impart.]
His name was Robert D. Cantley, MSgt, USAF. I first met him in July 1971 when he was first sergeant of the 3646th Air Base Group Squadron at Laughlin Air Force Base in Texas.
I was a brand-new second lieutenant, less than a month into my time in the Air Force. Eventually I would be a public affairs officer, but that July my first assignment was to be commander of Cantley's squadron.
And like most second lieutenants, I knew absolutely nothing. In many ways, Cantley had to look out for me as much as he had to look out for the airmen in the squadron.
I wasn't in college anymore. I was now in a formal leadership position that had some real authority, where I could (and did) effect the lives of others. I desperately wanted to be a good leader and I knew I needed Cantley's help to do that. As the first sergeant, he would advise on the enlisted personnel in the squadron. That's what first sergeants do. But I needed more. I needed a mentor.
Initiating those conversations with Cantley was hard for me. I had to overcome a bit of uncertainty and a lot of the youthful pride that infects most second lieutenants. He was enlisted and I was an officer. He was older but my subordinate. I was the commander, and already supposed to know what I was doing. Or so I thought.
It was when I removed those self-imposed roadblocks and began to actively seek his guidance and advice that I began to learn leadership in the Air Force…and discovered the value of having a mentor. Because of our ranks and roles, we never called it a mentor/mentee relationship. But that's exactly what it was. It was a relationship that I remember fondly to this day, 50 years later.
In both my personal and professional life, I've been blessed with good mentors, but none was better than Bob Cantley.
He never told me what to do. He always asked questions that allowed me to reveal the truth to myself.
He listened more than he spoke.
He would let me make mistakes I could learn from, but he never let me make a mistake I couldn't recover from.
He honored privacy and confidentiality.
He treated all my questions with respect and was always honest, even when telling me things I didn't want to hear…but needed to hear anyway.
He never took advantage of the relationship and always respected my role in the squadron.
He saw the big picture, understanding my growth and development was good for the Air Force as well as for me.
Sometimes pride won't allow us to seek a mentor who may be a subordinate or is junior to us, either formally or informally. If so, we might miss opportunities to learn and be better leaders.
It's not the rank, or the position that counts. What's important is the relationship and the wisdom that's imparted. And that wisdom can come from anywhere.
Rick White is a retired professor and former comms leader for utilities including Wisconsin Energy Corporation (now WEC Energy Group) and others.
COMMENT
2 Responses to "What I learned about leadership from my time in the Air Force"
Megan Scheid

says:

You wonderfully captured this important relationship and the kinds of wisdom that is imparted. I had a similar experience as a young Navy ensign with the chiefs in the divisions I led. Senior enlisted members are the backbone of the military, providing stability and a bridge in a dynamic organization, bridging perspectives, eras, and generations to ensure a stronger organization.

Marshal McLernon

says:

I worked with the Canadian Department of National Defence fairly early in my career, working under the Public Affairs branch at national headquarters (the equivalent of the Pentagon, but with several hundred million less of budget $). My boss in that role was a Major rank. They came and went fairly rapidly over the four years, since the position was pretty much a launching pad to Lt Col, but one thing I appreciate even 2 decades later is that the military teaches amazing leadership principles and skills to its members. From the NCOs I ran across in other areas to the numerous officers who oversaw my team and all who surrounded us in PA, some of the best leadership of my career was in those formative early years with Canada's DND. Real, tangible managerial and supervisory skills, as well as the mantras and guiding principles that still stick in my brain. As a leader, I find myself applying what I know of that knowledge, and repeating the catchphrases often!