What powerful visual storytelling looks like in health care
Follow these six rules to capture audiences with important stories from your organization's leaders.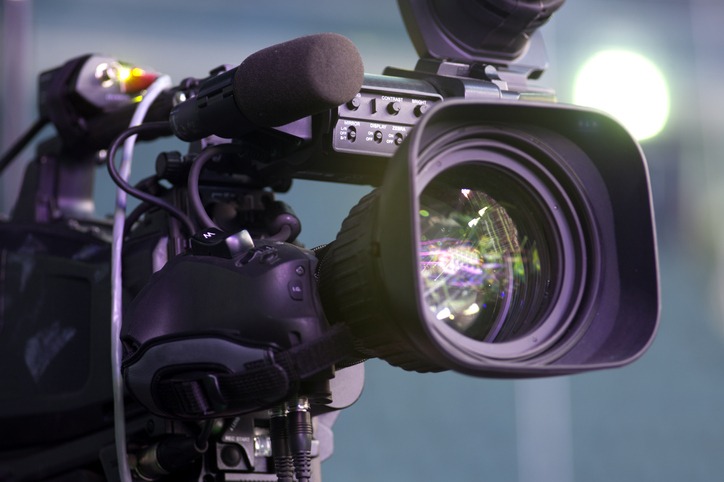 As creatives working in health communications, we only have a few short moments to capture the attention of key audiences to convey important, lifesaving messages.
In a world where we are bombarded with digital content, it feels like an impossible feat: to have people stop and soak in what we have agonized in creating. We struggle to get millions of messages baked into one beautifully nuanced piece of content—and none of it matters if we aren't even reaching the right people.
Visual storying in health care is about breaking through the clutter to educate and empower individuals to take charge of their own health through purpose-driven messages.
And here is the reality: If our masterpiece passes them by, the consequences are so much greater than the bottom line: lost opportunities for our patient audience to connect to a community, to be more aware and stay informed—or at a deeper level, change their behaviors and perceptions. All of these ladder up to why we as health communicators are here: to help people achieve their best health, and to be an active participant in their own health journey.
With this in mind, how can we tell our stories faster, with more meaning, to the people who cannot afford to just drive on by?
We need to "up" our visual storytelling game. Here are six to do just that:
1. Not every story has to be a ray of sunshine. Sometimes, darker is better. That could be meant literally, with lighting or shadowing, or in terms of the message we are delivering. It is OK if we are showing them something that reflects a more dire version of their lives, if it is authentic and resonates. Drama and tension can help hook audiences in those critical few seconds.
2. Mix your mediums. Incorporate photojournalism with post-modern illustration and stop motion video. Tell each portion of the story in a way that brings it to life in the most compelling way possible.
3. Make it easy to digest. Do not overwhelm with too many on-screen words or competing graphics or visuals—make it a quick read and keep it highly visual.
4. Have a repetitive, memorable and simple call-to-action. The more they see it, the more likely they will be able to follow through.
5. Get the outlandish ideas in front of your clients. Do not spare them from the process. At a minimum, they will get a glimpse into your weird, creative mind. At best, they are willing to go on the journey with you.
6. Regularly engage with your end audiences. Whenever possible, we incorporate the input from real patients and patient advocates, who act as our North Star. Whomever the audience (be it patients, caregivers, health care providers, etc.), stay close with them to ensure your approach and messaging is as relevant and motivating as possible.
Consumers these days are so visually savvy, inundated by Instagram, Netflix, and TikTok. They know what good storytelling looks like, and content creators need to keep up and stand out.
Despite this very text-heavy, non-visual diatribe, I hope that I got you to slow down, peer out the window, and start to picture it all a little differently for the audiences you need to reach.
Colleen Brett is executive vice president and creative director at Evoke KYNE. Connect with her on LinkedIn.
COMMENT