What Tesla's move to eliminate its PR department means for the industry
The electric car company may have closed its press shop, but the communications function remains vital.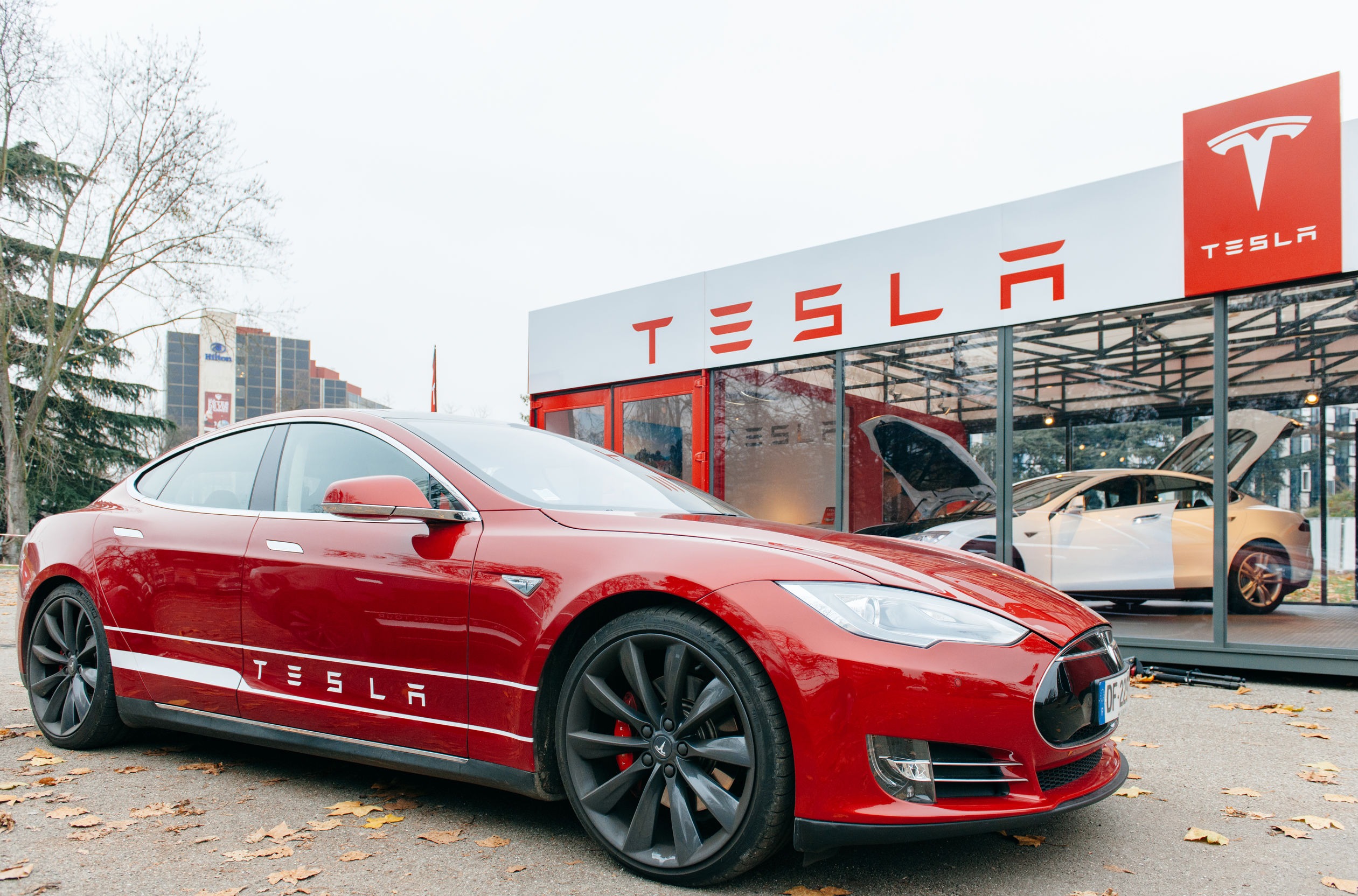 Editor's note: This article is a re-run as part of our countdown of top stories from the past year.
Tesla, the electric car company founded by billionaire Elon Musk and ranks 124th on the Fortune 500 list, has shut down its PR department. It apparently decided it no longer needs a good relationship with the media. Journalists seeking confirmation don't even know who to ask.
The move was first reported yesterday by Electrek, a news website that tracks the transportation industry's shift from fossil fuels to electric. The site wrote:
If you're a reporter who isn't getting a response from Tesla, don't take it personally, because it's due to the automaker having dissolved its PR team.

The move has been confirmed to Electrek at the highest level at Tesla with the source saying, "We no longer have a PR team."

Observers were by turns stunned and circumspect. It was called everything from a "flex"—a showoff move—to a sign that Tesla's PR department can't compete with Elon Musk's nearly 40 million Twitter followers, or that Musk himself can't take any media criticism.
Elon Musk dissolves Tesla's U.S. PR team because they can't compete with his Twitter account which has 39 million followers.

This is the biggest Twitter follower flex ever. https://t.co/8pINh5Fwvc

— Dare Obasanjo (@Carnage4Life) October 6, 2020
Every company is now a media company. Go direct if you have something to say. https://t.co/WUnZjRY72a

— balajis.com (@balajis) October 6, 2020
Tesla, a Fortune 500 firm, has dissolved its PR department, apparently because its CEO can't tolerate any amount of critical coverage and can't abide employing a single person who does. https://t.co/c8TPAf9EcQ

— Will Oremus (@WillOremus) October 6, 2020
Whatever the reasons or effect, it's certainly an indication of Tesla's unique position in the market, and the notoriety it's developed because of Musk, who has his own checkered media history.
"Tesla receives more press than any other automaker and the team always seemed understaffed," Electrek reported. "It literally was one-tenth of the size of a PR team for an automaker of Tesla's size and probably 20 times smaller than the PR teams at most major automakers."
Still, Electrek continued, the department managed to correct misinformation and create some great content over the years, "all while working under the pressure of a boss who infamously often becomes enraged by bad coverage."
Here are some lessons for the PR industry from Tesla's dramatic move.
1. Owned media channels offer brands power.
Elon Musk has 39.1 million followers on Twitter and Tesla itself has 6.3 million followers. Tesla has apparently decided that it has a direct connection to its followers and fans through social media. It's a following that has shown willingness to spread disinformation, and an unwavering devotion to the brand that impartial and objective media brands could never replicate.
For other organizations, the takeaway may suggest creating a direct connection to the audience.
2. PR pros must do more than write press releases.
Tellingly, Tesla hasn't folded its investor relations department, which sometimes communicates with investors via the media.
The automaker's investor relations department seems to be still intact. The purpose of that division, as is the case at all publicly traded companies, is to communicate with investors, not necessarily journalists. For example, on Friday, that department issued a statement—labeled a press release on the website—saying Tesla produced more than 145,000 vehicles and delivered close to 140,000 in the third quarter.
Some of Tesla's PR department was reassigned with the company, showing the team's changed priorities.
Electrek wrote:
Gina Antonini, a senior manager on Tesla's comms team for three years, saw her role changed to director of external relations and employee experience at Tesla in February.

Also in February, Tesla communications manager Alexander Ingram moved to a role as content lead for Design Studio at Tesla.
PR pros can make themselves indispensable by becoming business experts who have communications knowledge. The communications discipline isn't going anywhere—but priorities are changing for companies that are willing to innovate.
3. Trust comes at a premium.
Some reporters have welcomed the closing of Telsa's PR shop rather than continue the adversarial tactics that have become common in tech companies in their relationships with journalists.
In a perfect world, Tesla and the other tech companies like it would approach the PR role differently. For example, they could try actually providing some information to journalists from time to time when we ask for it. They would cease blatantly disrespectful behavior like refusing to comment on a story before publication only to publish multi-thousand word blog posts about the story afterwards, making our stories appear artificially one-sided and biased (typically the first thing we are accused of when publishing a story they don't like). But in the absence of all that, dissolving the PR department is a fine second choice. It doesn't change anything, but at least it drops the pretense and saves us all a little bit of time.
PR pros who have good relationships with the media and offer real value to journalists will still have a role to play for organizations that don't see themselves as above scrutiny.
The Public Relations Society of America had this to say about the news:
If true, this action sets an extraordinarily dangerous precedent for blocking the continued free flow of information from one of the world's most innovative and influential companies, as well as impacting the media's ability to responsibly cover an organization's activities.

Disengagement is not a path to success and can result in dramatic reputational ramifications with long-term consequences. Strategic communication counsel is a critical element of reputation management, as is a robust, fully functioning, effective and transparent communications process.
Tesla is a unique company. Most other organizations would be unwise to assume they can follow its lead and close their comms shop without losing their place in the national conversation.
What's more, the PR professional who can offer the full breadth of wisdom and counsel to his or her organization will always be a crucial asset to brands that are willing to invest.
COMMENT
4 Responses to "What Tesla's move to eliminate its PR department means for the industry"
Ronald N. Levy

says:

If angry environmentalists are interviewed on TV and in subcommittee hearings saying that in an accident, a Tesla car may electrocute passengers—and if PR can't be contracted promptly for a contrary view, we may smell a Musky odor and see in auto showrooms a sharp decline in use of our power.

The effect of Tesla's "save on PR" decision may be shocking!
As they say on TV police shows "you have a right to remain silent" but as managements may realize in corporate board rooms, that silence may cost you!

Tom Lamonica

says:

"Media don't know who to ask" says more about the media than Tesla's decision. If you trace the history of corporate, and even institutional, PR operations, most of them began in the 20th Century because managers and executives got tired of two things: (1) getting phone calls from the media, and having nobody to refer them to; (2) getting hammered by the media because reporters would call five different sources at the same company, get five different answers, and run with that as the story. If PRSA's leadership thinks hoards of corporate entities are going to reflexively do what Elon Musk is doing, they need to media monitor business journalism a little more closely. Unfortunately, the PRSA reaction will produce more corporate eye-rolling (and thoughts of "it's like a union! Any elimination of jobs is a threat to everyone's job") than sprints to operate like Musk. If Musk thought his media situation was bad before … stay tuned!

Tater

says:

Vice is a great example of all that's wrong with journalism today.

Roger simmie

says:

To fill the position of all around resolver…in place of a p r team Kayleigh McEnany…would be an asset!!!