What the Allegiant Stadium naming deal teaches us about stakeholder management
Allegiant CMO shares collaboration tips.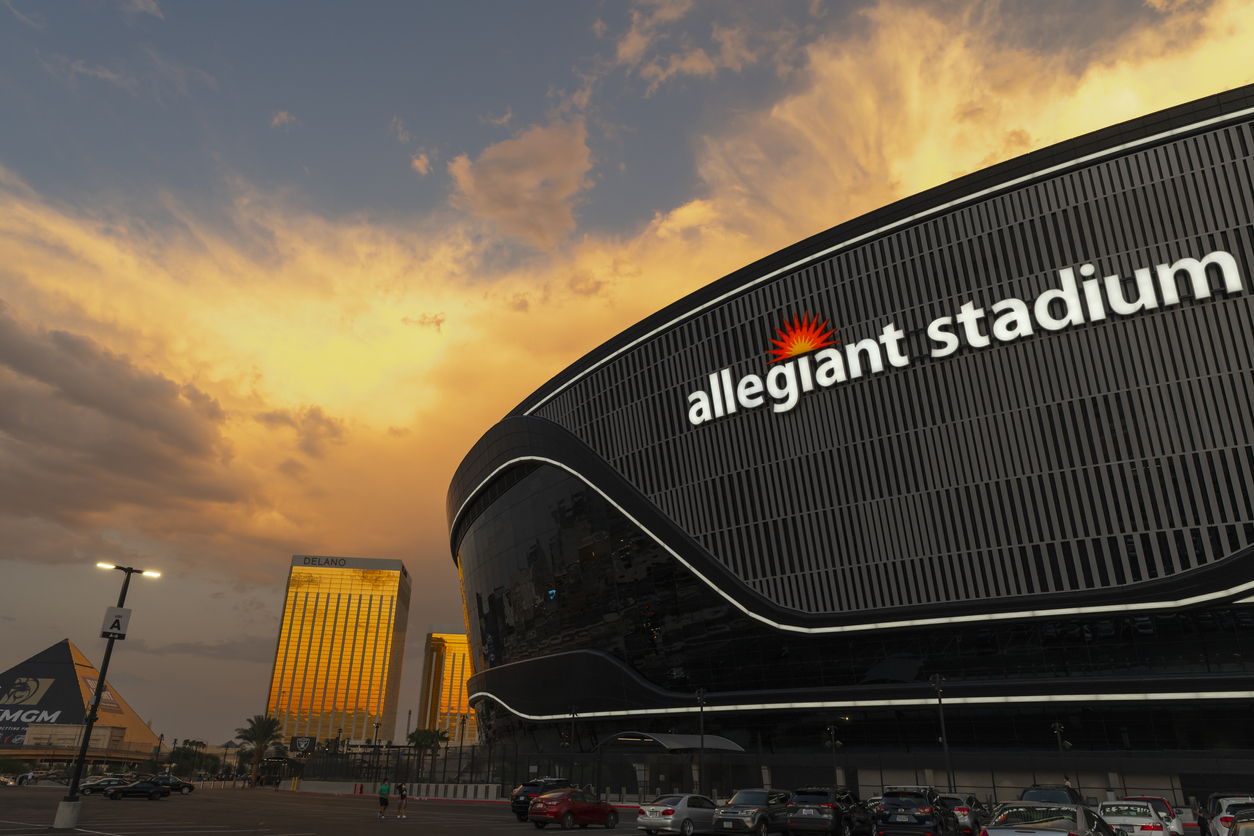 The stadium naming rights deal between Allegiant and the Las Vegas Raiders was the largest ever in the NFL as of 2019, according to Forbes.
The partnership was set to bring more awareness to Allegiant's brand and mission of making travel more affordable and accessible. The Raiders and their business partners also liked teaming up with a growing travel company – particularly one with local Las Vegas ties.
The sponsorship now feels like a no-brainer for Allegiant, and the stadium is even scheduled to host the Super Bowl in 2024. Outside of professional football, the venue has been host to big event after big event, including College Football Championship games and mega-artist tours such as P!nk, Ed Sheeran and Taylor Swift.
However, the naming deal almost didn't happen, and it took over a year of discussions to move forward.
Why did it take so long? And how did stakeholder management help get the deal done?
Leverage data to back yourself up
Managing stakeholders is a skill that communicators — or any business professional — never stop developing. Every scenario is different, as is every stakeholder. And how you manage each can prove to be critical in making brand-altering decisions.
So, when I wanted to study it a bit further, Allegiant chief marketing officer Scott DeAngelo was someone I thought of immediately. Not only is he CMO at a growing direct-to-consumer travel company, but he also served in other marketing data analysis roles and as the head of product at one of the largest payments companies in the United States.
In other words, DeAngelo has always been an important stakeholder and is someone who often finds himself having to sell big ideas to business leaders.
In our interview, one of my first questions was how to best make your case to stakeholders. His top advice was to always come with data to back yourself up.
Take the NFL stadium deal, where he, as well as others, believed that the Allegiant brand would benefit from being closely associated with the new, nearly $2 billion stadium right off the famous Las Vegas Strip.
He also believed that it wasn't going to be an easy decision. He needed full alignment with his executive peers, for what would turn out to be a 30-year deal, reportedly valued at $20- 25 million annually.
For context, this wouldn't just be one of the most expensive naming rights deals in sports, it would make Allegiant – not American, Delta or United — the only airline/travel company with stadium naming rights in the NFL – the U.S.' most popular professional sports league.
"When getting signoff, I always focus on the business case and I get as much data as I can," DeAngelo said. "We looked at a lot of things, including impressions, NFL television ratings and how that all could be shared in a contextually relevant way."
When reviewing the data, DeAngelo said the company expected to get 4 billion impressions annually from the sponsorship. However, in the past year, he said it received more than 80 billion – which he said was approximately equal to $130 million in advertising spend.
Put all your cards on the table
As an executive leading both marketing and product functions, DeAngelo has been on the other side of stakeholder management as well. And when others come to him with their ideas – and the data to back it up – his approach is simple:
"It is important, just to listen and get a two-way understanding," DeAngelo said. "When everyone puts all their cards on the table, that is when the magic happens."
Once you understand all the stakeholders' objectives and desired audiences, then "we are off to the races," DeAngelo said. Gaining that early alignment allows the creation of the right stories and makes the ability to feature them on the right channels much easier, he added.
At first, the Allegiant/Raiders naming rights deal didn't feel like it would happen. In fact, after it first came up, talks between the two organizations and Legends Global Partnerships – the Raiders' consulting firm co-founded by Dallas Cowboys owner Jerry Jones – stalled and didn't pick back up until six months later.
And when it did, it wasn't about the naming rights,  it was about travel packages for NFL games in Las Vegas. When the sides discussed travel, that is when the momentum towards a naming rights deal began again.
"Allegiant prides itself on making travel accessible to those who otherwise might not be able to afford it. We want people to go to an NFL game, who normally couldn't attend, and we want families to be able to spend an extra day at Disney World because they spent less on flights," DeAngelo said. "When we shared our mission with them, Jerry Jones actually told us that only seven percent of NFL fans have ever seen a game in person."
The Raiders and Jones, who knew this new stadium was going to attract football fans from all over the world, liked the idea of making the NFL more accessible. They were also impacted by how Allegiant – as a Las Vegas based company – had the backing of community leaders.
The cards were on the table. And it was a clear match.
"It is critical to actively listen, get expectations and understand the motivations of others," DeAngelo said of how he approaches stakeholders. "Once you have that, and do that with an empathic approach, we can start to collaborate, tie the right things together and find the solution."
Adam Kiefaber is a global communications director at FIS, a Fortune 500 company focused on creating innovative technology for merchant, banking and investment clients. Previously, he spent nearly 10 years in journalism working for The Cincinnati Enquirer, The Cincinnati Post and CNN. Follow him on LinkedIn.
COMMENT
RECOMMENDED READING
PR
Mary Olson-Menzel with Melissa Shahbazian