What the data says about accelerating change for Black employee experiences
As the business community looks to drive change around diversity, equity and inclusion in the workplace, the research shows five common challenges that must be addressed.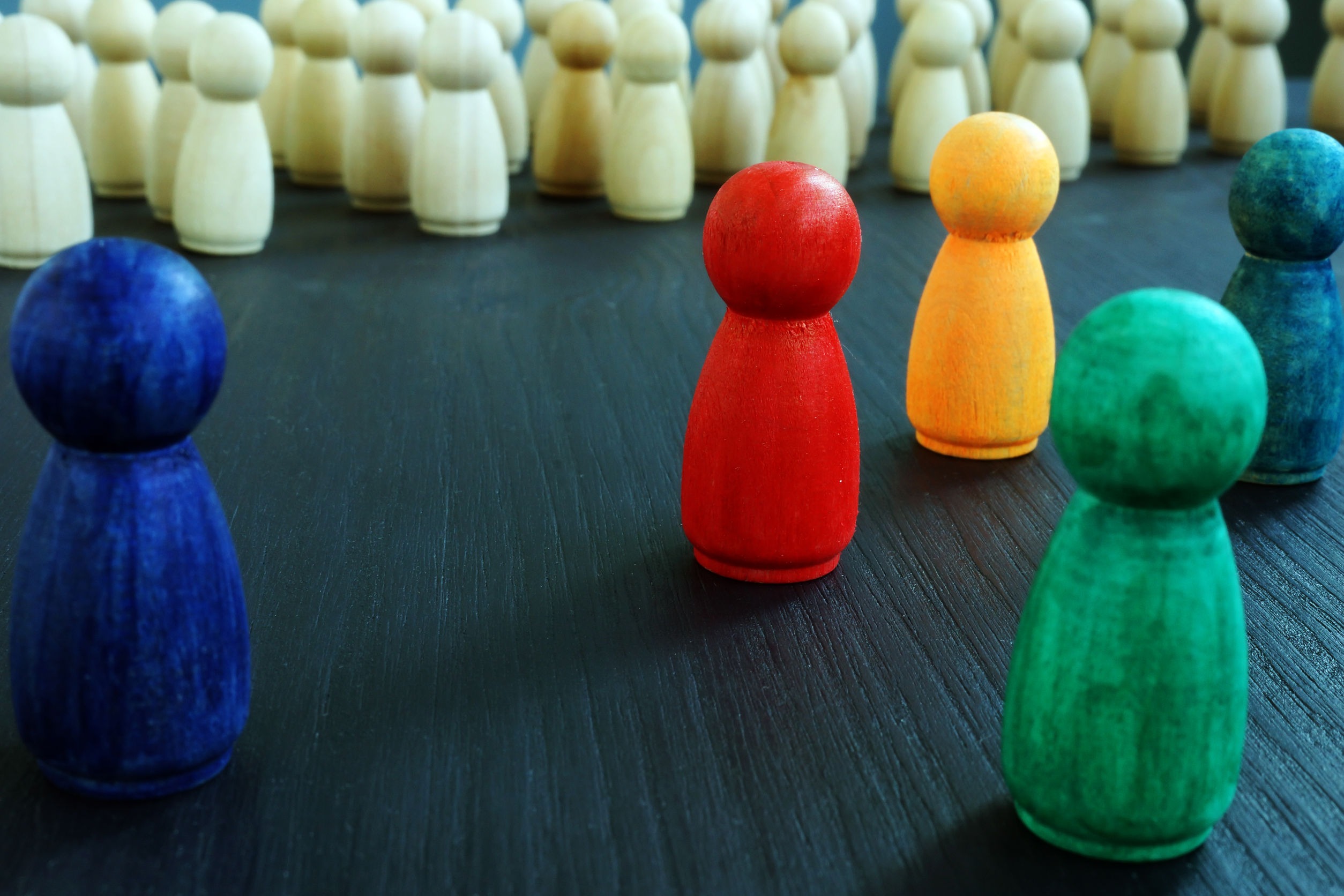 In the past six months, several research studies have benchmarked employee attitudes and recommended how companies can better support diverse employees and improve structural racism, both within organizations and society.
Two companies stand out in this research area: McKinsey and Lean In. While the studies and reports are well done, the findings are troublesome. The numbers show that significant and focused work is needed to ensure equity and parity for Black employees. As the communication function increasingly becomes a leader in the diversity, equity, and inclusion space within organizations, we must be the champions for change.
"The insights from the recent McKinsey and Lean In studies are a powerful confirmation of our pervasive equity and inclusion challenges and a blueprint for moving forward for underrepresented groups in the workplace, particularly the Black community and people of color," says Carmella Glover, president of the Diversity Action Alliance.
One of the best research studies recently published is McKinsey's, "Race in the Workplace: The Black Experience in the Private Sector." Launched in February 2021, this research analyzed employment data from 24 companies with qualitative and quantitative research conducted with nearly 25,000 participants.
Unfortunately, the numbers indicate that many Black employees across the private sector have been overlooked or left behind, as there are multiple issues that disproportionately impact Black employees more than others. These issues exist in each stage of the employee lifecycle, from recruitment to advancement to retention. These issues are also influenced by organizational culture, the compilation and integration of dynamic employee and leader attitudes and behaviors, as well as the policies and structures of an organization.
"It is critically essential that communicators are the first to make our departments and firms the prototype of ideal diversity, equity, and belonging for the rest of Corporate America," says Glover. "As the crafters of key societal messages to an increasingly complex stakeholder group, we must use our creative expertise and strategy-based discipline to accelerate progress."
According to McKinsey, while research estimates that it will take nearly 100 years for Black employees to reach talent parity, companies can shorten that window of time to 25 years if they address the barriers to advancement now. Even if companies can accelerate progress, 25 years is still a long time.
"I appreciate the McKinsey study and the continued focus on the Black Experience," said Charlene Wheeless, senior advisor for equity and justice at APCO Worldwide, chair of the Page Society, and vice chair of the Diversity Action Alliance. "It's important to keep these challenges at the forefront of business. It's equally troubling to read such daunting statistics about the likely pace of progress. Ninety-nine years to achieve equity is unacceptable."
The McKinsey research identified five common challenges that Black employees face:
1. Frontline jobs largely do not connect Black employees with sufficient opportunities to advance. Black employees are overrepresented in frontline jobs but are underrepresented in managerial jobs. Because of this, 43% of Black workers earn less than $30,000 annually, compared to 29% of the rest of private-sector employees.
2. Entry-level jobs are a revolving door for Black employees. Black employees have high attrition rates and leave their jobs more often than their white counterparts at all levels. The "revolving door phenomenon" strongly correlates with the culture of inclusion and belonging, as well as the opportunity for advancement.
3. Black employees encounter a broken rung from entry-level jobs to managerial jobs. Broken rungs are the obstacles on the promotion ladder that keep people from advancing. The broken-rung phenomenon has been identified in multiple studies about women, especially Black women and women of color. At the executive level, a 2020 Lean In study found only 1.4% of Black women hold C-suite positions, while white men hold 68% of the positions.
4. A trust deficit exists between Black employees and their companies. The research found that compared to white employees, 23% fewer of Black employees said they receive "a lot" or "quite a bit" of support to advance to a higher position.
5. Black employees lack the sponsorship and allyship to support their advancement. Black employees are less likely to have a sponsor who helps them advance, even though the research found that nearly nine-out-of-10 companies said they have sponsorship programs in place. In the 2020 Lean In study, more than 80% of white women and men said they see themselves as allies in the workplace, but only 26% of Black women said they have allies. Additionally, 40% of Black women said they never had a "substantive" interaction with a senior leader about their work, compared to 27% of men.
The McKinsey study also pointed out 10 key challenges that companies can use to create opportunities. Some of the challenges are geographical—a disproportionate number of Black employees, 60% to be exact, live in the South (see Isabel Wilkerson's 'Warmth of Other Suns" for a look at the history behind this). However, there is also an underrepresentation of Black employees in high-growth geographies and industries, higher-wage industries, and high-growth jobs.
Companies must do more. They must have a macro, rather than a micro-strategy, for increasing diversity, equity, and inclusion. But it starts at the top. According to Kurt Anderson in his recently published book, "Evil Geniuses," at least 83% of the CEO members of the gold standard Business Roundtable in 2019 were white men.
Real change—especially structural change—is needed, according to Wheeless.
"It is my hope that businesses widely accept that real change requires action beyond representation and begin to address their formal and informal structures that continue to create barriers for Black people," said Wheeless.
The Diversity Action Alliance is one way that the public relations and communication industry is working toward change by trying to achieve continuous improvement for under-represented groups as measured by recruitment, retention, and representation in management. The DAA also encourages companies to sign a commitment to ACT—Adopt [best practices], Champion [the cause], and Track [diversity data].
"The DAA set a goal to have the communications field reflect the total U.S. workforce's diversity by 2025," said Glover. "The McKinsey study gave Corporate America 25 years at best. The PR field must do better."
Learn more about the DAA at www.diversityactionalliance.org.
[Editor's Note: Ragan Communications is a member of the Diversity Action Alliance.]
Tina McCorkindale, Ph.D., is president and CEO of the Institute for Public Relations.
COMMENT
One Response to "What the data says about accelerating change for Black employee experiences"
Ronald N. Levy

says:

What's next? If you take an interest in "look ahead PR," what's the next big cause that millions of Americans will care about passionately?

Public demand now for good reason is for more fairness for minorities, women, the poor, healthcare workers, teachers and other deserving groups. The next BIG public demand may be wanting more fairness not only for "them," groups we now recognize as deserving a better deal, but "more fairness for US."

Over 100 million angry Americans may begin complaining about a company or country: "Those people are getting RICHER by making us POORER." They are charging too much or not giving us enough or not employing enough Americans or something else.

Beware of management's classic PR blunder when accused like this. Too often management wants PR to argue with the public and the accusers, saying in effect "you're wrong and here's why."

Actually, it's nearly impossible to explain economics by handouts and self-serving ads. Even at my alma mater Wharton and at Harvard, most students don't get an "A" in economics, and it's not practical to teach the masses economics via the media no matter how emotionally management may demand this.

A more successful option may be to give a company or industry star status that is well-deserved. If 100 million Americans admire an account hugely, activists who attack by accusing are more likely to go attack a target less loved.

One way to get such protective public love, now that most people have been frightened by Covid and other health scares, could be by an account sponsoring a massive health-research project. One could back a team of Dr. Anthony Fauci to foresee and avert a coming epidemic that could kill millions of children. Or sponsor the world-famous anti-cancer team of Dr. Andrew Zelenetz, who may be the world's top anti-cancer doctor. They keep getting closer to producing an anti-cancer vaccine and they actually find anti-cancer remedies every few months.

As sure as it is that hurricanes and earthquakes are coming, so are public complaints about accounts accused of making too much while the public suffers too much. Salvation or at least protection can come to companies that convincingly show the public "here's what we're doing to protect YOU."

This adds PR power to public awareness and to private safety because companies seen as a blessing to the public are less likely to be accused as a curse.

Maybe it's too soon. Minorities, women and the poor deserve all the attention they are getting and more. But perhaps so do we all deserve more, so look-ahead PR experts may not be wrong if they foresee that the next huge public clamor—the next BIG public demand, like over 100 million Americans and their legislators calling for it—may be for more fairness to US the middle class.

We may be grossly overtaxed and underserved by our government but our calls for fairness–and corporate support for us like that now given to minorities, women and other groups–may bring us the better deal we deserve.
And also create the protective gratitude that's like reputational armor our benefactors deserve.