What's next in tech? A look back at 2022 trends and 2023 predictions
PR pros, here's what you need to know.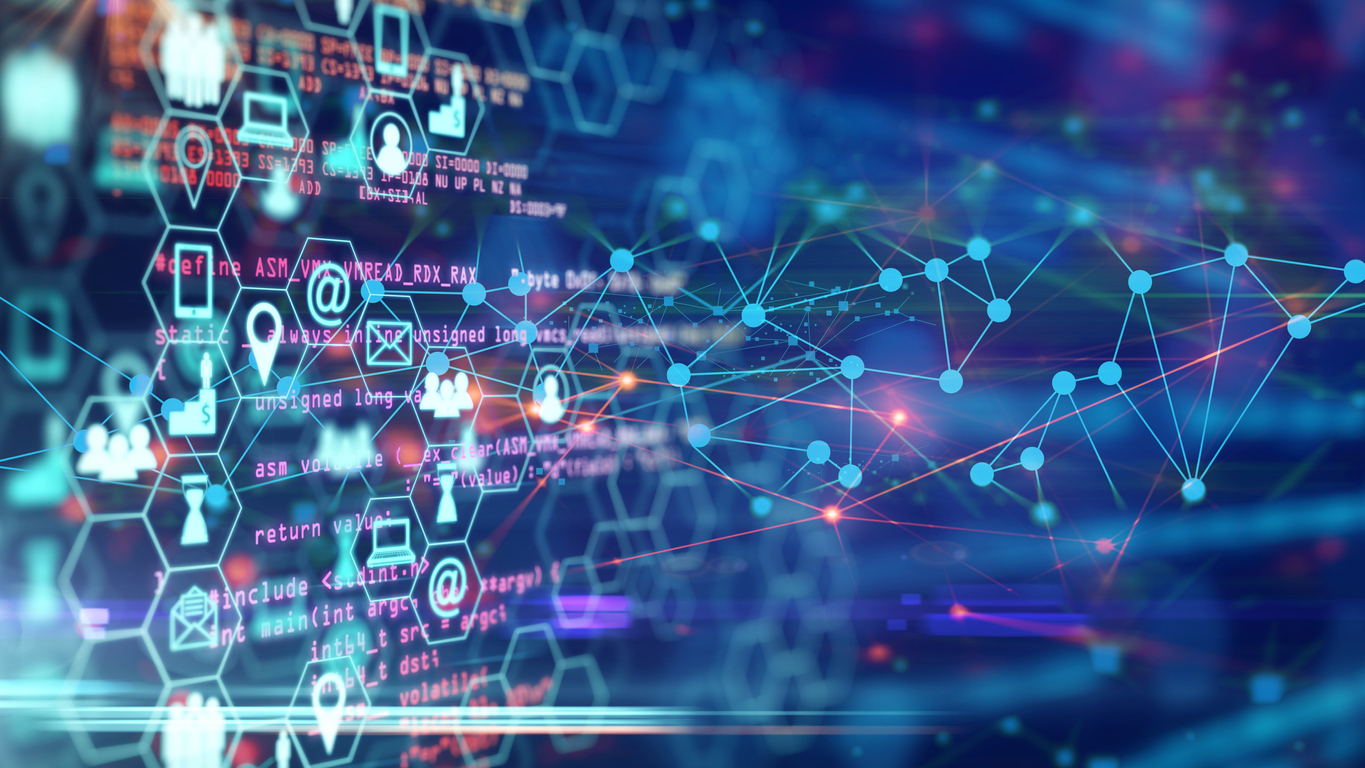 Now that we're officially in the new year, there's no better time to reflect on 2022. As always, there was no shortage of monumental moments throughout the tech space, with everything from artificial intelligence (AI) to augmented reality (AR) making waves. While many of 2022's trends will continue to gain steam in 2023, there are a number of new trends emerging this year, especially involving issues like sustainability and privacy.
To better understand where we've been and where we're headed, let's take a quick look back at the top tech trends from 2022, as well as a look ahead at the top tech predictions for 2023.
Top 2022 trends
The wild world of Web3
Web3, a decentralized iteration of the internet, arguably made a bigger impact on the zeitgeist in 2022 than ever before. We witnessed some of the highs and lows of Web3 this past year, from the rise of decentralized autonomous organizations (DAOs) to the downturn throughout the cryptocurrency and non-fungible token (NFT) industries. Though Web3 might continue to experience growing pains, don't count it out just yet — interest is still strong, with 81% of consumers who are aware of Web3 thinking that it has the potential to improve their wellbeing, according to National Research Group.
Growth of the metaverse, VR and AR
The metaverse continued to grow throughout 2022, carrying momentum from Facebook's transition to Meta last fall. Its potential uses were further explored — especially in the event space, with both brands and users hosting everything from weddings and launch parties to concerts and fashion shows. In tandem with the growth of the metaverse, virtual reality (VR) and AR technologies also grew, expanding beyond entertainment and into industries like education, healthcare and more.
Advanced connectivity
In 2022, interest in advanced connectivity — such as 5G cellular, Wi-Fi 6 and low-Earth-orbit (LEO) satellites — soared considerably, leading to breakthroughs across industries. According to McKinsey's 2022 Technology Trends Outlook, organizations investing in advanced connectivity have discovered that user experiences are enhanced, worker productivity is increased and business growth is accelerated. Advanced connectivity also benefits VR, AR and other emerging tech, increasing the number of connected devices and powering better experiences.
Top 2023 predictions
The rise of generative AI
AI's popularity continued to ascend in 2022, seen through the buzz surrounding tools such as ChatGPT and DALL-E. But as AI continues to advance, 2023 will be an even bigger year for the tech. Generative AI, in particular, is set to become a staple in the workflows of millions of professionals.
Guided by human input and expertise, generative AI helps produce all kinds of content. From writing, proofreading and graphic design to analytics and customer support, generative AI holds the power to play a strong role in any number of settings. And while some fear that this technology will put people out of work, generative AI is truly at its best when working alongside humans — not in the place of humans. With more workers beginning to embrace generative AI, I anticipate that we'll hear many success stories in 2023, bolstering the future of this emerging tech.
More focus on data privacy
The more technology becomes powerful and convenient, the more we tend to become reliant on it. And the more we rely on our tech, the more sensitive information that we share with it. It's critical to ensure that our data is secure. Unfortunately, though, this isn't always a given.
As concerns surrounding data privacy heighten and the persistent threat of cybercrime looms over corporations and consumers alike, we can expect to see more tech platforms and services prioritize data security — especially considering that new privacy laws will be taking effect in some states. In these efforts, tech platforms are also bound to become more transparent with customers regarding information security protocols, details around data storage and the steps being taken to prevent cybercrime. As this becomes more commonplace, tech companies that fail to follow suit are likely to fall behind more proactive competitors.
Investment in environmentally sustainable tech
Environmental, social and governance (ESG) was one of 2022's corporate buzzwords, but rest assured it's not leaving the lexicon any time soon. Consumers and stakeholders are now more concerned with sustainability than ever before, and as many data-driven technologies take a toll on the environment, "greener" tech will be championed in 2023 and beyond.
Looking particularly at blockchain technology and data centers, waste of resources can be reduced by removing unnecessary data or no longer running redundant algorithms. Although such tech faces the most scrutiny on the sustainability front, other tech companies still need to focus on mitigating environmental impacts moving forward. Similarly to data privacy, the companies that take proactive steps toward sustainability will gain credibility, while the laggards are likely to lose customers and investors as the climate crisis becomes more urgent.
In conclusion
Following an exciting year in tech, 2023 is likely to bring an even bigger year of breakthroughs. With more focus being placed on the progress of advanced technology, we're set to witness some major improvements throughout the space, bettering our world in the process.
About the Author: Andrew Meranus is the EVP of Sales & Revenue at PRophet, the AI-driven DaaS platform that predicts media interest and story sentiment before sending a pitch. In this role, Andrew directs the overall growth, sales and revenue strategy for the company along with CEO & Founder Aaron Kwittken. Prior to joining PRophet, Andrew was SVP, North America at Piano Software, the leading digital experience cloud platform that allows customers to create customized digital experiences and build commercial relationships with end-users.
Andrew has extensive experience in partnerships, alliances and sales having held senior leadership roles at ScreamingMedia/Pinnacor, PR Newswire and Cision. 
Andrew resides in Montclair, NJ with his wife, two children and a dog named Cody!
PRophet is the first-ever A.I.-driven platform, built by and for PR professionals, to use a proprietary combination of natural language processing and machine learning to predict media interest and story sentiment before you ever send a pitch.
COMMENT