Why CEOs botch media interviews—and ways you can help them
Communication often is not the primary fuel rocketing a professional to the top-floor corner office, so thoughtful preparation is essential. Consider these five common liabilities.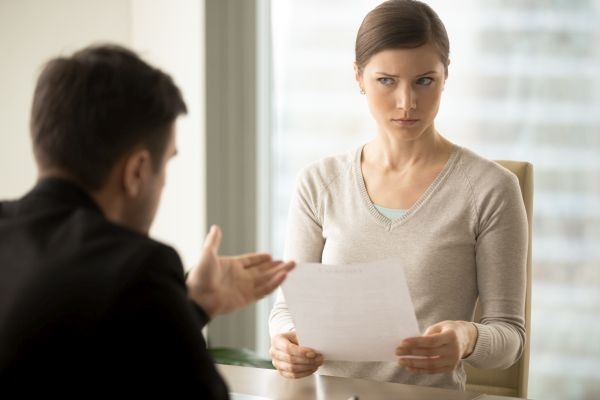 It seems not a week goes by that we don't hear of one CEO or another taking heat for something they've said. 
With all the business acumen many have demonstrated in leading their businesses, you would think being a company spokesperson would be a no-brainer, yet many CEOs don't have the skills to be an effective voice for their brand. 
Sure, they can lead a challenging board meeting, but when it comes to delivering the quote when it counts, far too many fail. The reasons rest at the top and with those surrounding the CEO:
Many CEOs lack a spokesperson mindset.

Learning how to nail an interview or a difficult discussion starts with having the right mindset. Too many top-tier leaders feel a lack of control during interviews. Still, reporters can only point you in a direction, and you must choose whether to follow them, or take the lead and guide the conversation. If you don't have the right mindset, you could deliver an unintended—and unfortunate—quote. 

They don't stick to the message.

Spokespeople get into trouble when they think they can "wing it." Very few CEOs find success with this approach. Some are in denial and let ego get in the way—only to blame the journalist when a negative quote makes headlines. A disciplined spokesperson has a deep understanding of key messages and maintains composure in order to handle any question. 

CEOs don't get candid feedback.

The politics of corporate America can make it difficult for some to honestly critique the boss. Many communication pros would rather clean up afterward than work with their CEO to avoid the mess in the first place. It's not that difficult. Just pull the quotes from recent media coverage, and if they aren't on message, then the CEO failed. Place the quotes and key messages on the CEO's desk and ask him or her to read it. If they keep failing to hit the mark during interviews, it's time to suggest some help. Leave it up to the media relations trainer to deliver the hard critiques; they don't have to worry about office politics. 

CEOs don't appreciate the importance of delivery.

Mastering the delivery of a speech or interview takes practice, and CEOs don't often dedicate the time to rehearse. Actors don't walk onstage thinking about their lines; they walk onstage thinking how to bring those lines to life. If you want to make sure a reporter selects

your key quote

, deliver it in a fashion that makes it stand out.

They would rather avoid the hard work.

Everyone tends to migrate to the work they love, and CEOs are no different. Once you've reached the top, it's easy to find other things to do with your time. Having someone tear apart every word you say in a challenging interview is not the way most want to spend a few hours of their day. Here's a favorite quote: "No pain, no gain!"
We often have to remind top-tier executives that when they stand before the microphone, they are not only representing themselves, but also the reputations of their companies, employees and stakeholders. Dedicating the time to fulfill that vital role is an obligation they must take seriously. 
Brian Ellis is an executive vice president at Padilla.
COMMENT
2 Responses to "Why CEOs botch media interviews—and ways you can help them"
Thank you for sharing the informative and valuable information.

Ronald N. Levy

says:

Wow this is so terrific! In fairness to other writers who are not this candid, this guy is an Exec VP with a top firm so he can tell it like it is more safely than PR people lower on the totem pole.

A sixth error could focus on why be your own spokesperson? One could say it's because journalists like to hear from the top guy. But there are lots of things journalists would like. It could make sense to dance with who brung you, work for the company paying you.

When you see how journalists are making out these days, you realize that what they want may not be what you should do.