Why leaders must erase the stigma against taking time off
Sarah Plaster, Aflac's organizational comms director, unpacks the top findings of 'The 2021-2022 Aflac WorkForces Report.'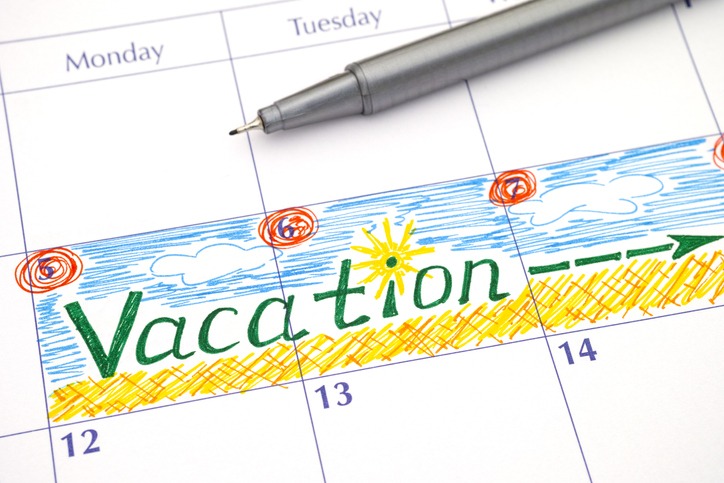 Editor's note: This article is a re-run as part of our countdown of top stories from the past year.
As remote and hybrid work arrangements blurred the boundaries of work/life balance, internal communicators have struggled with how to address burnout—and communicate solutions up the corporate ladder.
The most strategic internal communicators created pulse surveys, listening sessions and feedback loops that allowed workers to communicate directly with leaders. Some leaders showed they were listening.
Aflac's 2021-2022 WorkForces Report offers insights about what organizational practices are contributing to burnout—and shines a light on the role communicators have to play in promoting internal culture and worker health.
Ahead of her panel at Ragan's Future of Communications Conference on Nov. 17, we caught up with Sarah Plaster, director of organizational communications at Aflac, to learn what resonated most with her from the report—and what surprises the data has revealed.
Ragan: This week marks the release of the 2021-2022 Aflac WorkForces Report. What insights from the research stuck out to you as part of a larger trend?
Plaster: Every year, we learn a few things about what's on the minds of employees and employers when it comes to benefits. This year, we found personal mental health negatively affected the job performance of a third of the U.S. workforce over the past year—1 in 3 employees. And for those of us who lead people or make decisions about employee health and wellbeing, we need to pay close attention to what we can do as individuals and as decision makers.
Ragan: When it comes to employee trends, were there any other insights that surprised you?
Plaster: There were. They center around time away from work and are related to mental health, too.
Employees facing burnout are looking for more time …whether that comes in the form of flexible scheduling or paid time off. It is far more common for employees to feel their company cares if they had the time and flexibility they needed. Employees facing burnout rank those two things—flexible scheduling and paid time off—ahead of EAPs, permanent remote work, on-site and virtual mental health, holistic wellness programs, group counseling and more.
Positive perceptions of paid leave at work are linked to employees' belief that their employer cares for them. Unfortunately, just half of employees say taking personal time off is viewed as positive at work, and only 39% say taking a leave of absence is viewed positively.
The bottom line: Employee perceptions of how PTO is viewed at their organizations are strongly associated with their beliefs of whether or not their employer cares about their mental and physical health. I think it is fair to say companies that are providing flexibility and generous PTO are helping their employees cope with burnout if taking time off is seen as a positive thing in the culture. As leaders, we need to use our time off and talk about it to reinforce that time off is provided by the company to use.
Ragan: That really informs emerging ideas about what it truly means to engage your employees, and why that engagement may begin with listening but needs to go further to encompass higher, individual touch, especially in a virtual environment. How does that become a practice?
Plaster: The reality is there are many supervisors, managers and leaders who intuitively know and regularly reach out to individual teams members—and they were very quick to pivot in a virtual setting to that same kind of care. But there are far more [for whom] this higher-touch approach is not natural or "wired in" and virtual work amplified that deficiency. For most supervisors and leaders, we need to have leaders ask them to do specific things and model it.
Our CEO asked leaders to write personal letters of thanks to high performers. Other leaders have asked managers to call all team members. And slowly, people started to figure it out.
Ragan: Any observations about engagement and the pandemic that particularly surprised you, or may be contrary to widely held assumptions?
Plaster:  Yes. Our virtual events have been received as more inclusive and this will inform our path forward.
As a company that has made several acquisitions and has many different geographic locations, virtual events were open to people across the company, and it has actually helped with employees from the new subsidiaries to feel part of Aflac much more quickly.
Check out the 2021-2022 Aflac WorkForces Report, and hear more from Sarah during Ragan's Future of Communications virtual conference, Nov. 17., the signature event for Ragan's inaugural, recently-acquired Communications Week. Learn more and register here.
COMMENT