Women side-eye AI, Facebook offers secure storage and Monster Cereals return
Plus: Real Housewives star mistakes Lizzo for 'Precious' actress.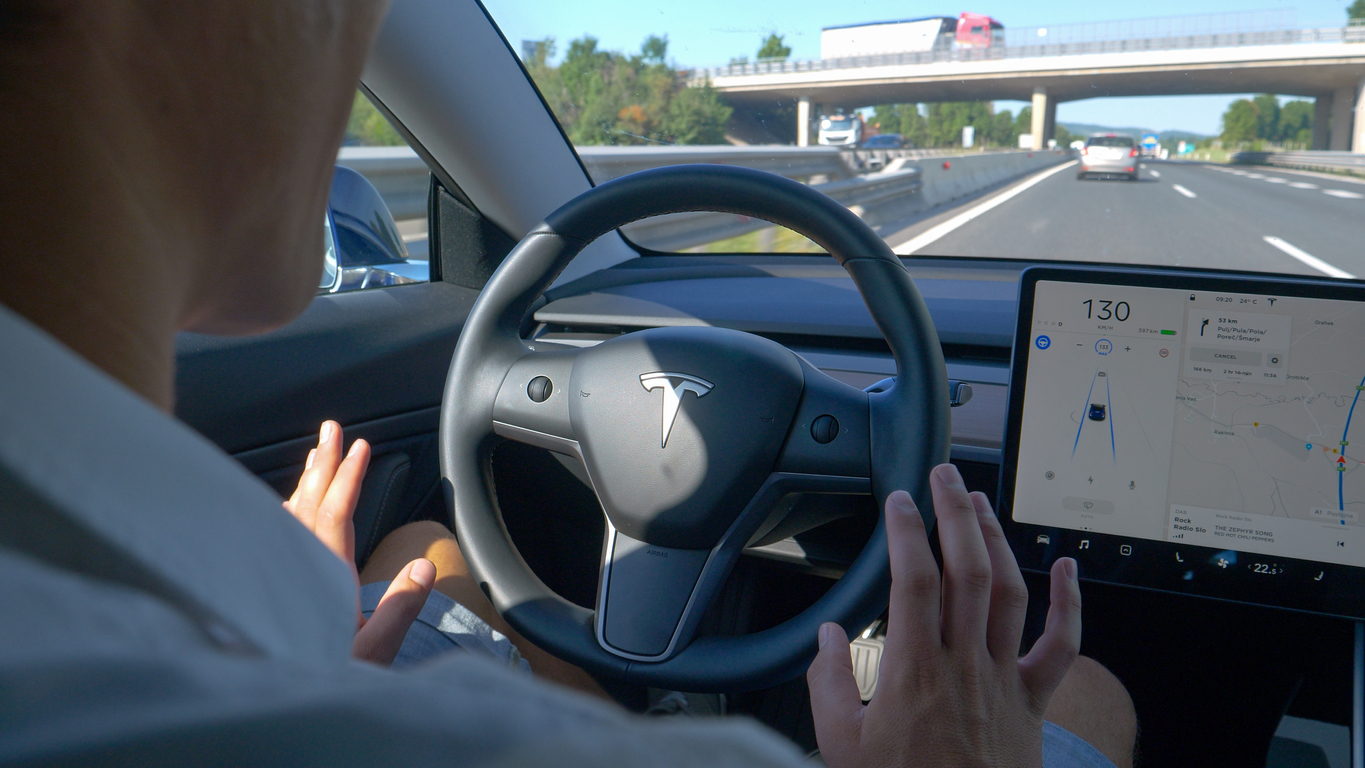 Kathy Hilton, star of "Real Housewives of Beverly Hills," is facing backlash after mistaking Lizzo for "Precious" actress Gabourey Sidibe. During Hilton's appearance on Andy Cohen's "Watch What Happens Live," she was asked to identify celebrities in a game called "Will Kathy Know Them?" When Lizzo's photo popped up on the screen, Hilton guessed "Precious." As one Twitter user pointed out, Precious isn't even a real person. It's the title character of a 2009 Oscar-nominated film about a young Black teenager. 
Cohen was quick to correct Hilton. However, the "Real Housewives" star said, "That's what I call her. Her nickname is Precious, to me." Following that statement, social media lit up, calling Hilton fatphobic and racist. Hilton blamed the gaffe on her eyesight, saying, "The screen was so far away and my vision is terrible." Social media users weren't having her excuse, saying it would've been better to admit the mistake
Here are today's other top stories:
Facebook announces new feature to protect personal messages
On Thursday, Meta announced it is testing secure storage. The new features allows users to back up end-to-end encrypted messages for Messenger. The announcement comes days after Facebook turned over private messages between a mother and daughter to Nebraska police as part of an investigation into an alleged abortion. "People want to trust that their online conversations with friends and family are private and secure," Meta said in its announcement. "We're working hard to protect your personal messages." 
Currently, users' message history is stored on their own devices. With these new tests, users' message history would be automatically end-to-end encrypted and securely backed up on Messenger's servers, also end-to-end encrypted. That means Facebook, in addition to third parties, won't have access to a user's data. Users will have multiple options for restoring messages, though. They can either create a PIN or generate a code, which Facebook won't have access to, either. 
Why this matters: A spokesperson for Meta told Fortune that the secure storage feature has been in the works for months, and isn't in response to the Nebraska case. But with the reversal of Roe v. Wade, the number of people for whom encrypted messaging is a necessity has grown. More and more people have an appetite for security. 
MEASURED THOUGHTS
A new analysis of Pew Research survey data found that women in the United States are more skeptical than men about some artificial intelligence (AI) developments. Overall, women in the U.S. are less likely than men to say technology has had a mostly positive effect on society (42% vs. 54%). When asked about possible AI applications, such as handling customer service calls and making important life decisions for people, women were consistently more likely to express concern. For example, 43% of women said they would be very or somewhat concerned if AI programs could diagnose medical problems, compared to 27% of men. 
Women are also less likely to trust driverless cars. More than 50% of women said the widespread use of driverless cars would be a bad idea, while only 38% of men said the same. The differences may be related to women's greater doubts about the safety of autonomous vehicles. Data suggests that the use of AI in different industries can put women's lives at risk. For example, people who have breasts or who are pregnant do not fit into the "standard" measurements for crash dummy tests. As a result, women are 47% more likely to be seriously injured and 17% more likely to die than a man in a similar accident. 
While the gender gap in data is not always life threatening, AI applications should be designed to eliminate bias and discrimination. AI has the potential to benefit society, but only if it truly takes diversity into account. 
Monster Cereals are back on shelves, but with a new look 
Some cereal-ously good news from General Mills: The company's beloved Boo-Berry, Count Chocula, Franken Berry and, for the first time since 2013, Frute Brute Monster Cereals are back. The limited-edition Monster Cereals boxes are part of a new collaboration with pop artist KAWS. Inspired by the vintage styling of the original boxes, KAWS kept the white background, but reimagined the characters. All four now have the artist's signature Xed-out eyes, for example. KAWS also designed corresponding collectible prizes of each character, which fans can win via sweepstakes. Mindy Murray, senior marketing communications manager at General Mills, explained the partnership:
Our Monster Cereals are some of our most iconic, and while we know fans are always excited to see them, we want to be sure that we're able to offer something new and different with each release. KAWS's love for these characters made him the perfect partner to bring them to life and offer multiple ways to celebrate this season.
Modeled after classic horror film characters, Boo-Berry, Count Chocula and Franken Berry first hit the shelves in 1971. (Frute Brute was added in 1974 and taken off the market in 1982.) In 2009, General Mills stopped producing the first three Monster Cereals year-round. Now, the sugary cereal is only available seasonally for Halloween, to "inspire nostalgic joy and spread the spooky spirit." 
Why this matters: Everyone wants to remember the good old days. Millennials are getting older and are drawn to the comforts of their youth — Toys R Us and sugary cereal included. The fact that these products originally targeted younger audiences is a big plus for brands, as millennials can introduce their own children to the products and create another generation of fans.
Dawn Olsen is a writer who went to an out-of-state engineering school (Purdue University) to get an English degree. She has lived in Indianapolis for 10 years and spends far too much time on Twitter. In fact, she's probably thinking about Twitter right now.
COMMENT