20 productivity apps every communicator should consider
Try these tools to help get more organized, efficient and effective in your work.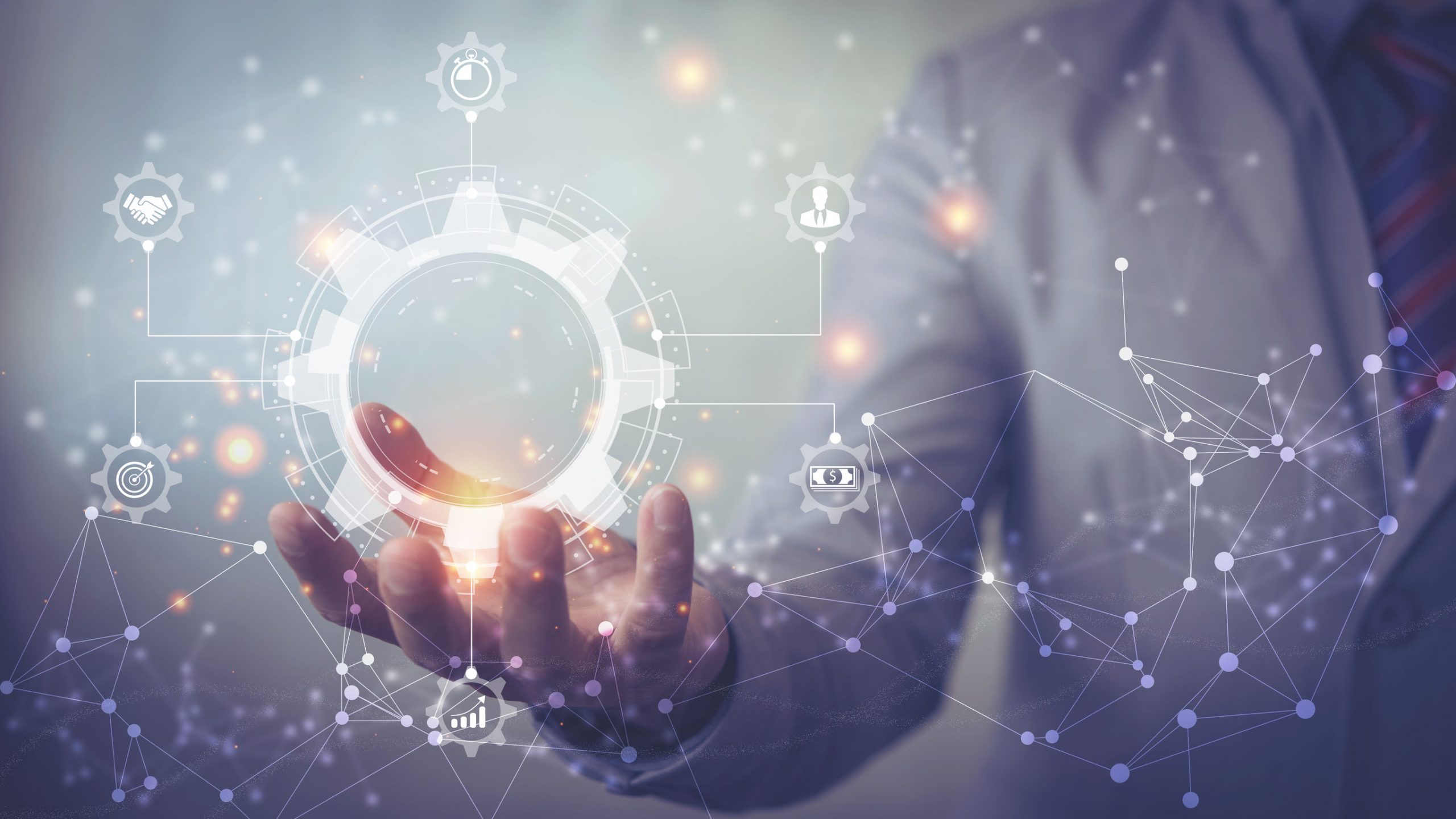 Do you want to get more done in a day? These apps will help you on your productivity quest:
1. Momentum
This app was inspired by Jerry Seinfeld's "Don't Break the Chain" productivity strategy. The idea is that the longer you can keep a chain alive, the more routine your healthy habits become.
Momentum is available only at the App Store.
2. Any.do
This free app, which is available on iOS and Android, makes sure you'll never forget any of your daily tasks by compiling your reminders and notes in one convenient location. You can also share this information and assign tasks with others to keep your team or family on the same page.
Because Any.do offers cross-platform support, you can seamlessly sync between phone, desktop, web, and tablet to keep your lists updated to the minute.
3. FocusList
FocusList uses the Pomodoro Technique to help you focus. It achieves this through a timer where you work in 25-minute sessions with five-minute breaks in between.
FocusList costs $4.99 and is available on for iPhone, Mac, and Apple Watch.
4. Newton
For those who are serious about their email, Newton has long been a favorite platform. It features email scheduling, a snooze feature, read receipts, sender profiles and a "Tidy Inbox" feature that automatically deletes distracting messages. It supports Gmail, iCloud, Exchange, and IMAP and integrates with SalesForce, ZenDesk, and OneNote.
Newton works across all devices, but there is a $49.99/year subscription fee.
5. YouMail
YouMail is a powerful app that blocks annoying calls. But that's not all. YouMail can also convert voicemails to emails or texts, provides free conference calls, and unifies your work, home, and cell voicemails for $5/month.
The Professional plan, at $10/month, gives you the ability to create recorded greetings, voice message routing, live to connect call routing and respond to missed calls immediately.
6. Buffer
With Buffer, you can schedule posts on Facebook, Instagram, Twitter, LinkedIn and Pinterest in advance. That puts your social media efforts on autopilot. The free account allows you to schedule 10 posts at a time. The Premium plans will enable you to schedule more posts, and offer additional features such as content creation tools, link shortening, and analytics.
7. Buddhify
Buddhify is a meditation app that always has a relaxation regimen on standby.
8. Trello
Trello is a handy app that makes managing your team workflows a breeze. With this project management tool, all tasks are visualized as "cards." These cards can be grouped into "boards" and assigned to specific team members. Trello allows you to see who's working on which project quickly.
Cards can be updated to include comments, links, attachments, and other information your team needs to complete a task. Whenever there's an update, Trello sends out automatic notifications.
While the paid-for plans offer enhanced security and larger attachment sizes, the free edition should work just fine for most organizations.
Trello works on Android and iOS devices.
9. Hours
Do you have a terrible time logging your working hours, shifts, and schedules? If so, you can download this free time-tracking app.
Hours offers frictionless time tracking, as well as a visual timeline and reminders. This way, you can stay on top of tasks while also identifying where you're wasting time.
10. Clear
Unlike other to-do list apps on this list, Clear takes a more straightforward, hands-on approach where you can create and cross-off your to-dos. You can also create separate lists to keep your personal and professional tasks separated.
You can purchase Clear for $4.99 at the App Store.
11. Grammarly
Grammarly can save you from embarrassing mistakes and help cut down on editing time.
If there's one gripe, it's cost. Grammarly can be a bit expensive, though there are plans starting at about $11/month.
12. IFTTT
This free app automates everything from backing up files and photos to updating your social media accounts. It can even turn on your smart lights when you approach your home thanks to pre-built "applets." But, you can also create custom tasks by merging tasks and triggers in an "If This, Then That" structure — hence the name of the app.
13. Calendar
Calendar is a smart and intuitive scheduling app that eliminates back-and-forth emails when setting an appointment. Just share your calendar through email or embedded links, and the other party selects the best date and time. Once scheduled, the event is automatically added to everyone's calendar.
14. Scanbot
With this award-winning app, you can scan documents, QR Codes, barcodes, receipts, labels, whiteboards, business cards and sketchbooks. You can then save these documents as PDF or JPG.
You can even use Scanbot to highlight key information and sign relevant documents electronically instead of waiting for them to arrive and return via snail mail.
15. Lastpass
Are you continually searching for all of your logins and passwords? If so, LastPass is here to the rescue.
LastPass syncs all of your login information and fills out forms automatically for you. The app uses strong data encryption to ensure that your sensitive data remains secure.
The app works across all devices, and plans start at $2/month.
16. Slack
Slack can be downloaded for free, but for larger teams, you'll probably want to upgrade to one of the paid plans.
17. Nosili
If you're going to stay more relaxed, focused, and productive at work, then Nosli is the perfect app for you. It plays "productive" tones from environments like a coffee shop or forest sounds and blocks out annoying background noises while helping you get in the zone.
You can sign up for Nosili for free.
18. Evernote
This cross-platform app has long been a favorite productivity tool thanks to the ability to collect information and jot down notes. It's also an ideal tool for teams since you can share information regarding a project with everyone involved.
Evernote can be used on any device for free. However, for teams, you'll have to upgrade to an Evernote Premium account.
19. Todoist
If you're looking to keep your life organized, Todoist offers a robust platform where you can create tasks, recurring events, and subtasks and attach priority labels. You can also share and discuss their items with friends, family, and colleagues.
The app also offers support for Amazon Echo and Google Home. Using two other supports, you can use voice commands to add and checklist items.
It's available for free for iOS and Android.
20. Google Apps
Google is free to use, though companies might consider purchasing GSuite for $6/month.
Read more of Albert Costill's work on the Calendar blog.
COMMENT