3 acronyms to give your LinkedIn more L-U-V
Who doesn't want to grow their LinkedIn following? Here are three tips to boost your reach on LinkedIn.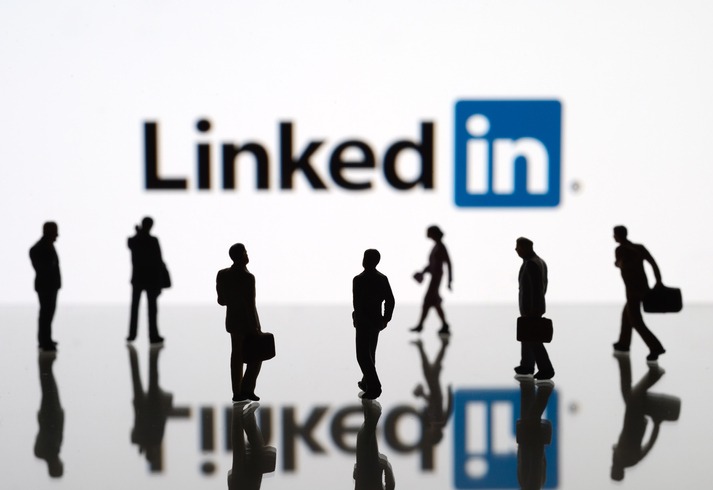 Whether you want a stronger presence LinkedIn for your career or for your company, here are three quick story-mining hacks to help you punch up your profile or business page.
They can also be used to help spark any content creation or storytelling effort.
These tips were shared recently by acronym fan and Thunder11 Senior Partner Marco Greenberg in a Ragan webinar titled "Creating the Narrative to Amplify Your Profile and Your Company's Profile."
1. Try a little L-U-V. "You don't want your LinkedIn to just be a social media resume," says Greenberg in the session. "Instead, give people something refreshing."
For example, "artist Charles Hearn's LinkedIn profile features a beautiful montage" Greenberg says. "It's such a surprising, creative LinkedIn cover photo."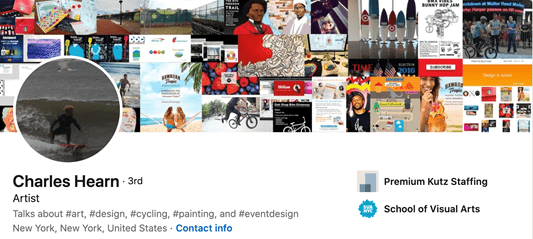 Similarly, Mike Schmidt at The New York Times simply leads his LinkedIn with "Hello! My name is Mike Schmidt, thanks for visiting."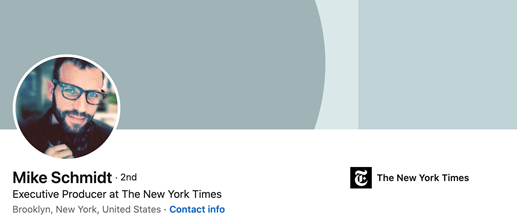 "Both are approachable, intriguing and human," Greenberg says. His advice for creating a more human profile is to "give your page some love," spelled L-U-V:
Likability: "People do business with people they like," he says. On LinkedIn, that translates to a smiling photo, approachable language, transparency and even generosity (yes, philanthropy helps).
Understandability: "Do you have a big job title but really just 'write,' 'hack,' or 'present'? Well, we need to get back to less-is-more—so just say that," says Greenberg. "Keep it concise, credible and clear."
Visibility: This element is standard fare for LinkedIn users. It falls under the rubric of accomplishments, accolades, clients and projects that others will recognize. List 'em if you've got 'em—don't hold back.
2. Identify your "there there." The phrase "there there," was first coined by Gertrude Stein in her 1937 autobiography when referencing her hometown. ("There was no there there.")
Greenberg says the phrase also applies to what people think about PR. "They often think it's either about perception or deception management," he says.
That sparked his desire to help PR pros and communicators find their "there there" when planning or penning campaigns. The result was a two-part storytelling framework that he's trademarked.
The first is more "intuitive," he says. It's basically a storytelling checklist that you can also apply to LinkedIn profiles and pages.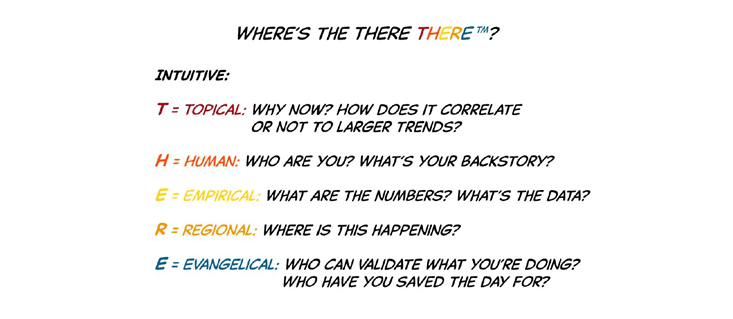 3. Find your counterintuitive "there there." If that doesn't help, Greenberg suggests digging deeper with a more "counterintuitive" interpretation: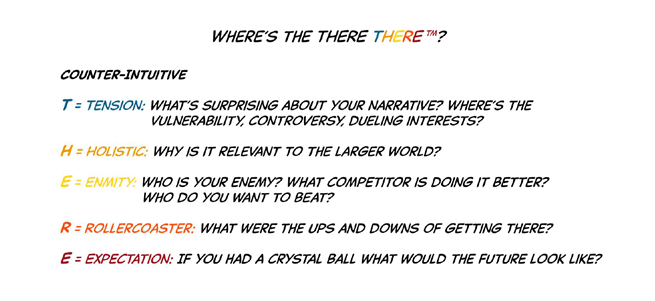 Tension is overlooked in PR and profiles, Greenberg says, but that's what makes us all more human and relatable.
His advice: "Tell how you've overcome adversity. If you didn't get a promotion, then find a creative way to show how you rebounded."
Similarly, "What are the ups-and-downs your company is going through?" Greenberg asks. "Those rollercoasters are part of your history. The story becomes, 'You've been to hell and back and are better for it.'"
As far as "expectations" go, he recommends including your BHAG (Big Hairy Audacious Goal) in your profile, page or story.
"Don't be afraid to add it," he says. "It shows where you are on your (or your organization's) journey and how you can be your best."
Brian Pittman  is the Dean of Ragan Training a Ragan Communications event producer. For more information about Ragan Training, contact him at brianp@ragan.com.
COMMENT