5 brands that struggle to connect with millennial consumers
What's driving the disconnect with younger audiences? Here are some underlying themes.
Editor's note: This article is a re-run as part of our countdown of top stories from the past year.
They ruled their market segments for decades, perennially famous household names, but one of today's most coveted markets—millennials—just isn't interested in these brands. That disinterest is creating opportunities in markets that other up-and-coming brands can take advantage of.
Here are five of the biggest names that have fallen out of favor with modern consumers:
1. Diet Pepsi
One of the wider varieties of soda to emerge from the Cola Wars of the 1980s, Diet Pepsi was a mainstay in many homes for the '90s and early 2000s. However, sales have plummeted in recent years, causing some stores to pull this formerly popular "diet" option off the shelves. The shift was initially blamed on concerns about artificial sweeteners, but it seems like the trend for millennials is away from colas entirely and more toward flavored water.
2. Victoria's Secret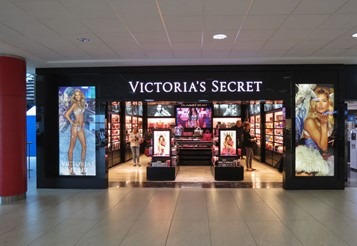 The brand that was almost ubiquitous when it came to mall-fashion lingerie is all but gone from the consumer consciousness after a few disastrous sales years and a major shift in consumer attitude. Malls as a concept are flagging, but that's not what really killed Victoria's Secret. A series of PR difficulties and shifting consumer thinking about lingerie moved the market while Victoria's Secret chose to plant a flag and try to be what they always were. Not enough people wanted that, so the company is now closing hundreds of stores.
3. Harley Davidson
While Harley Davidson is still considered a major American icon with a massive and dedicated fan base, the younger generation just doesn't buy into the brand or the lifestyle. Once marketed as a taste of the freedom of outlaw life, Harleys have become status symbols and weekend cruisers for baby boomers and older Gen X consumers. Largely speaking, the millennial consumer views the entire transportation industry in a different light, a mindset that has allowed ride-share companies such as Uber and Lyft to soar.
4. Crocs
Remember when everyone knew someone who owned at least one pair of Crocs? Campers and gardeners loved the durable footwear, and guys wore them when headed out to get the newspaper in the morning, but the style has fallen out of favor with younger consumers. The brand initially weathered challenges that alleged the shoes were "bad for your feet" but could not keep up with a market flooded with knock-offs, look-alikes, and other, more stylish footwear.
5. The iPod
Remember when the iPod was announced, and music fans were amazed that they could carry so many songs around in their pocket? Many millennials do not. They were raised on digital media, but most of them were young enough to easily transition to streaming services. While many older millennials and younger Gen-X consumers still have and use their iPod, tens of millions of consumers (and a large number of creators) have largely left "owned" music behind.
While these trends are clearly not great news for these brands, stakeholders do have hope that some shifts in message, public relations and marketing, as well as market position, could give these storied brands new life.
Ronn Torossian is CEO of 5wpr, a PR firm.
COMMENT
2 Responses to "5 brands that struggle to connect with millennial consumers"
Wendy Nugent

says:

I still use my iPod to listen to audiobooks. It's portable for listening while walking or in the car, with plenty of space for multiple books.

Ronald N Levy

says:

To get more response from consumers in situations like these, one opportunity is to do Purpose PR so you give consumers more reason to respond. The consumer gets not just one benefit as before but three: (1) benefit from having the product; (2) benefit from advancing a cause; and (3) satisfaction benefit of being, and being seen as, an advancer of the cause.

Some of the great PR firms, not all, have strong and experienced little Purpose PR departments to help clients accomplish a lot for relatively little.