5 influencer marketing predictions for 2021
In the coming year, expect micro-influencers to flourish, social causes to drive the conversation and content developers to test out new platforms.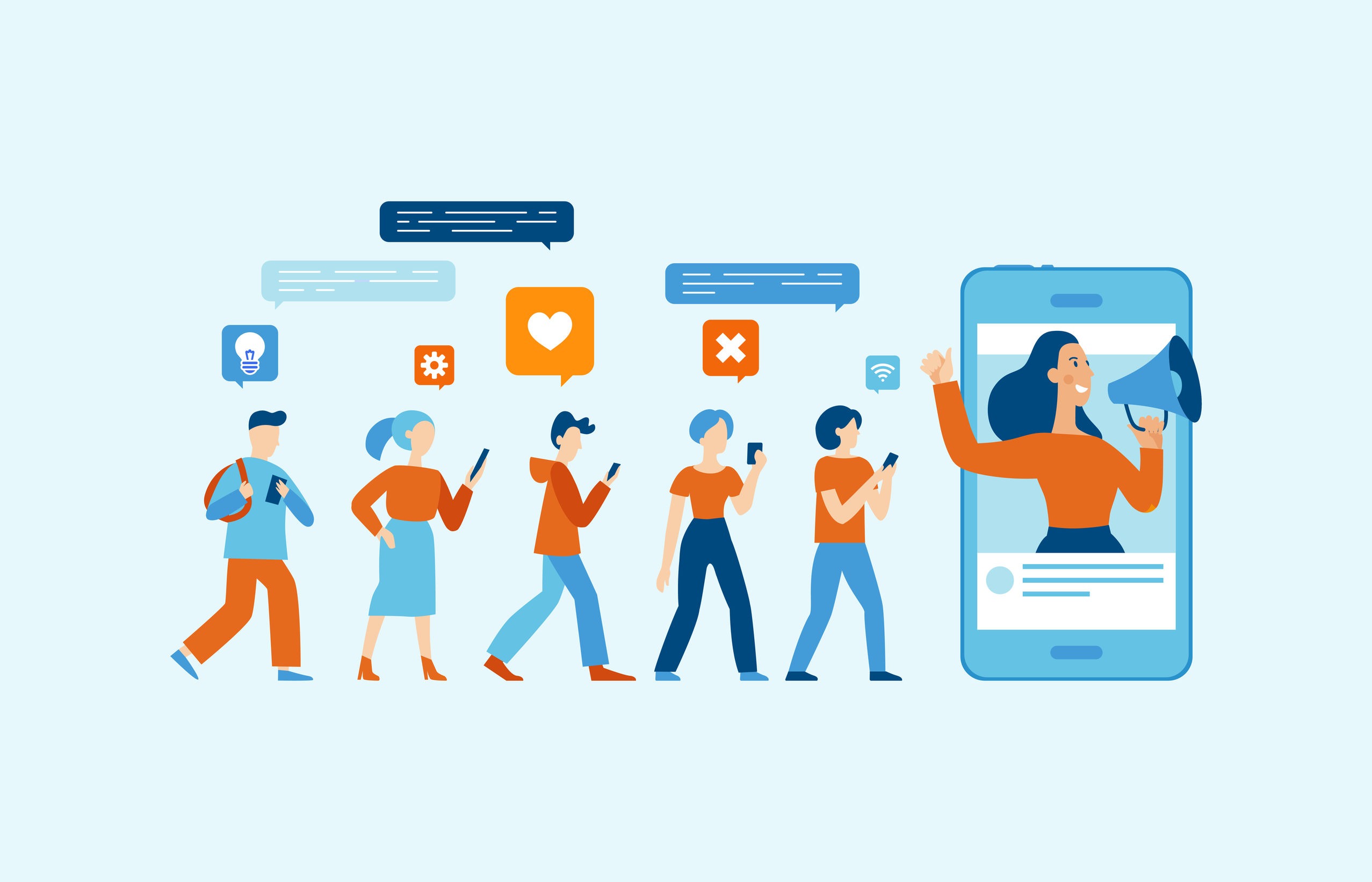 Editor's note: This article is a re-run as part of our countdown of top stories from the past year.
As the new decade is upon us, many brands are analyzing the way they connect with consumers. Influencer marketing has always been a compelling strategy and now there are new opportunities PR and marketing experts should be aware of in 2021.
The latest updates to Instagram's Branded Content Tool offers advertisers new opportunities to partner with influencers and utilize their content. That's just the tip of the iceberg, though, when it comes to influencer marketing.
Here are five predictions for the future of this growing field in 2021:
1. Micro and nano influencers will steal spend from macro influencers.
At a lower price point, micro- and nano-influencers allow brands the opportunity to have dozens of diverse content studios without breaking the bank. Plus, with boosting capabilities advertisers can target influencer content to strategically reach the desired audience.
Influencer content should not live in a silo (and branded content advancements make sure it doesn't), thus allowing brands the opportunity to have a stronger ROI from influencer partnerships.  Also, from an organic reach perspective, micro- and nano-influencers typically generate a higher engagement rate thanks to carefully curated audiences. Their followers frequently engage with their content and often turn to them as trusted resources.
2. Authenticity reigns supreme.
We've been shouting for years to carefully select influencers who already—or would naturally—talk about our clients. In 2021, this will be more important than ever as influencers are under microscopes from their followers, trolls and keyboard warriors alike. To avoid going viral for the wrong reasons, authenticity will be even more important in 2021.
3. Taking a stand is essential.
This came to the forefront throughout 2020 and it is not going away any time soon. Consumers are demanding both brands and influencers take a stand when it comes to social issues.
Take John Legend, the popular musical artist who has used his platform in recent years to inform followers of things like voter registration guides. On the flip side, many influencers are carefully examining the brands they work with to see if they are taking a stand on social issues before agreeing to work with them. Expect consumers and influencers to demand action in 2021, and brands should be ready to deliver.
4. Representation gets a closer look.
While the influencer space might have started with mommy bloggers, it has evolved to include a diverse range of people, backgrounds and subjects. After a year that saw the Black Lives Matter movement propelled into the spotlight and white influencers sharing the mic and their platforms with people of color, PR pros can expect this to be the norm moving forward. Marketers will be taking a good hard look at influencer rosters to ensure it equally represents their diverse consumer segment, and brands must be inclusive in their influencer selection, if they weren't already, moving forward.
5. Influencers will test new platforms.
With TikTok taking off in 2020, it became clear that people are using apps now more than ever for social entertainment. Consumers are looking for a place to escape with content that is engaging and light-hearted, which can be seen particularly through video.
Plus, the most popular TikToks, Reels or Stories are not fully produced, but instead offer authentic, real-time entertainment. Once this new style of relatable content goes fully mainstream, marketers and influencers will test it on various channels. Something might resonate more on IGTV vs. TikTok, so marketers shouldn't be afraid to dabble on different platforms to maximize their investment.
Expect influencer content to also expand beyond social media channels (pre-roll, digital ads, etc.) as short-form video continues to spike in popularity.
As you harness the opportunities within these predictions, continue to customize your influencer plans with an extensive vetting process and tailored messaging.
Lauren McNutt is senior director of word-of-mouth marketing at Empower.
COMMENT
2 Responses to "5 influencer marketing predictions for 2021"
Interesting predictions. Let's see how many come to fruition.

I couldn't agree more! social media is our future, and the businesses who make the transaction to influencer advertising rather than traditional marketing strategies will benefit greatly. at this point its a easy inexpensive treat for marketers as its just the beginning. I predict by the end of the year influencer marketing will have tripled in revenue, as the frenzy has just started. Influencer marketing grows by population, trends and the people or audience who follow and sign up to participate. So while Facebook, Instagram tikok continue to grow so does the influencer marketing niche. influencer marketing needs a large audience and a large amount of data to strive. the growth of these social media platforms now enables the right opportunity for influence marketing. Its bigger then ever right now and covid only pushed up the trend quicker and more than the last five years combined. The opportunity is now, the data, the audience and the right percentage of the entire world has adopted enough social media for a complete digital marking campaign strategy. and i believe companies will jump in this year!