Burger King misses the mark with tweet for International Women's Day
The effort to grab attention on Twitter backfired as the fast-food chain drew criticism for invoking tired and offensive stereotypes.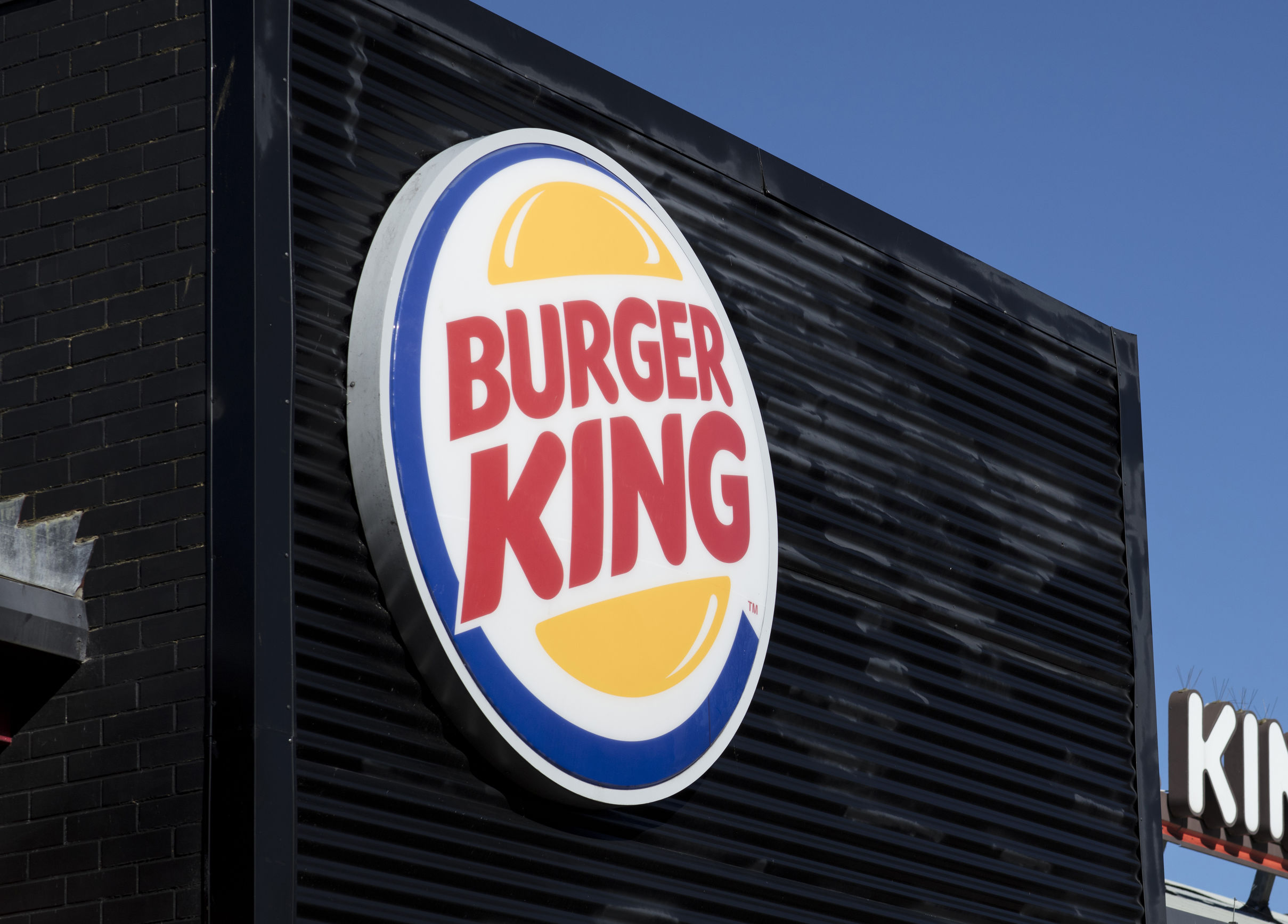 In honor of International Women's Day, @BurgerKingUK, tweeted a "joke" that "Women belong in the kitchen," as a way to encourage female employees to pursue a culinary career.
Understandably so, this tweet went viral almost instantaneously, receiving backlash in regard to the brand's insensitivity towards centuries of sexism and oppression. The fast-food giant followed up their original Tweet with two more Tweets in a thread, that many Twitter users assumed was damage control, saying, "If they want to, of course. Yet only 20% of chefs are women. We're on a mission to change the gender ratio in the restaurant industry by empowering female employees with the opportunity to pursue a culinary career."
Burger King continued: "We are proud to be launching a new scholarship programme which will help female Burger King employees pursue their culinary dreams!"
In a way, their misogynistic marketing tactic worked. It brought a massive amount of attention to its brand and landed them a top spot on Twitter's "Trending" page. However, the discourse offered criticism for the original tweet, and focused less on the announcement of their new scholarship program.
One Twitter user wrote, "We all take risks. For some of us it's eating at Burger King. For others it's this tweet."
Another wrote, "I get that you were using this comment as bait for a larger conversation to actually empower women. But listen to all the women telling you that using a sexist comment as bait isn't cool." Someone else commented, "This is the worst PR move of all time HAHAHA."
Many Twitter users in the replies argued that the brand's intention to promote awareness of the social, cultural, economic and political achievements and progression of women were positive, but that the execution was a disaster. The original Tweet has racked up hundreds of thousands of retweets and likes, whereas the intended message and announcement that followed have only received a fraction of the engagement.
Despite Burger King's failed attempt at a bold marketing approach and the criticism they received, they have chosen to stand by their actions. Burger King replied to one Twitter user saying, "Why would we delete a tweet that's drawing attention to a huge lack of female representation in our industry, we thought you'd be on board with this as well? We've launched a scholarship to help give more of our female employees the chance to pursue a culinary career."
This isn't the first time the chain has found itself caught in a PR crisis, such as airing a commercial starring Mary J. Blige that fed into racist stereotypes, or a Russian ad that offered a lifetime supply of Whoppers for women who got pregnant by World Cup soccer players, or the time when a woman bit into a burger that contained razor blades, and so on and so on.
The PR disaster Burger King found its way into this time once again serves as a reminder to know your brand and your audience. Unlike competing fast-food chain, Wendy's, which has a Twitter account well-known for daring content, Burger King doesn't have the brand image to pull off this approach.
It was a failed attempt at going outside of the box. However, considering that it did in fact draw attention to the brand, it begs the question: "Is all publicity really good publicity?"
 UPDATED March 9, 10:21 CST
Burger King has apologized for it's tweet.
We hear you. We got our initial tweet wrong and we're sorry. Our aim was to draw attention to the fact that only 20% of professional chefs in UK kitchens are women and to help change that by awarding culinary scholarships. We will do better next time.

— Burger King (@BurgerKingUK) March 8, 2021
Read more in the Daily Scoop for March 9.
Lauryn Bayley is a public relations and content development intern at Flackable. Follow Lauryn on Twitter at @LaurynBayleyPR.
COMMENT
2 Responses to "Burger King misses the mark with tweet for International Women's Day"
Burger King's risky Tweet is a perfect example of unplanned crisis communication management. I highly enjoy how this blog discusses the importance of knowing one's brand and realizing it before putting out controversial content. As a woman, I can completely understand how this Tweet was taken wrongly. In fact, I agree with this blog and critics; Burger King gained publicity from its Tweet on International Women's Day, but is it good publicity? I do not see how it could be when so many women are offended by it. As this blog said, brand image is of the utmost importance when communicating through social media. This failed attempt by Burger King might have done more harm than good.
— Emma Britt, writer/editor for Platform Magazine

Denise W

says:

This company is out of touch in so many ways. With the slogan "we've got the meats" and the occasional antagonism of those who choose not to eat meat, it's not hard to imagine the culture inside the company regarding anyone who is different. It continues to seep out, as culture will do. Compassion, tolerance, and diversity are not likely words you'll find in their values statement.