CNN president resigns over undisclosed relationship, journalists plan to attend more in-person events and Southwest CEO talks employee experience
Also: White Castle sponsors USA Luge Team, Washington's new NFL team name faces ridicule and more.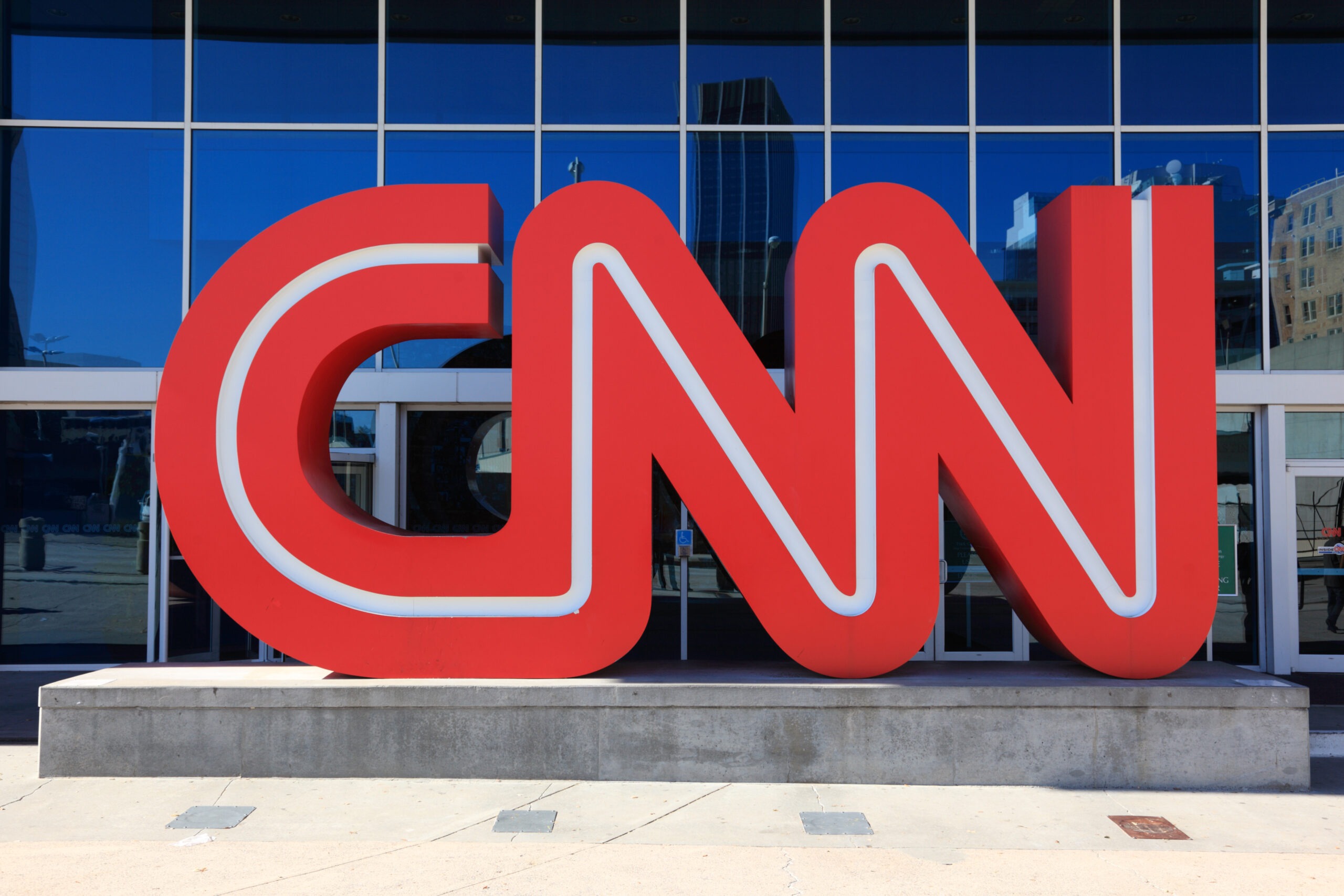 Hello, communicators:
Ahead of the Winter Olympics beginning on Feb. 4, fast food chain White Castle has reignited its campaign as official sponsor of the USA Luge team. The chain, famous for its burger sliders, also is the title sponsor of the team's off-season recruitment program, dubbed the "White Castle USA Luge Slider Search." White Castle says it considers itself, along with the luge team, to be the nation's foremost "slider experts."
In addition to sponsoring the recruitment program, White Castle provided branded scarves to all members of the luge team and posted up at trainings to serve the team sliders each day as it cheers the partnership on social media.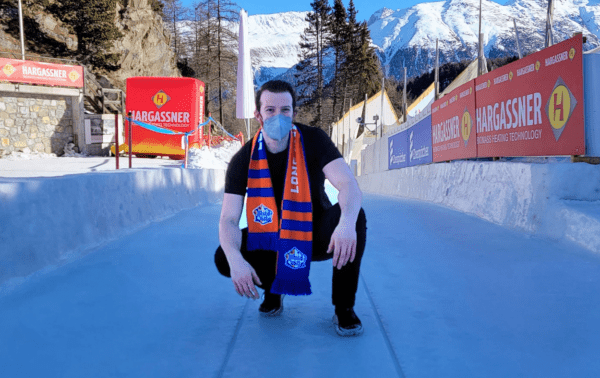 "We're two slider experts coming together, and it's worked so well for the past five years. Our special relationship with USA Luge has allowed us to support these athletes and watch them progress to the highest level," White Castle VP Jamie Richardson said in a press release. "We're really looking forward to supporting Team USA as they compete in the Winter Games. We're sliders cheering on sliders!"
Beyond demonstrating how a messaging campaign can take a pun as far as possible, White Castle's sponsorship of the USA Luge team highlights how something as seemingly unsubstantial as a clever word association can pave the way for deep and meaningful campaign or partnership that fits your brand voice.
Here are today's other top stories:
CNN president announces resignation
CNN Worldwide President Jeff Zucker announced that he would resign, effective immediately, for failing to disclose an ongoing, consensual relationship with colleague Allison Gollust. News of the relationship surfaced amid investigations into how former CNN anchor Chris Cuomo advised his brother, Andrew Cuomo, during the latter's sexual harassment scandal. Gollust will remain at CNN.
"As part of the investigation into Chris Cuomo's tenure at CNN, I was asked about a consensual relationship with my closest colleague, someone I have worked with for more than 20 years," Zucker told employees in a memo. "I acknowledged the relationship evolved in recent years. I was required to disclose it when it began but I didn't. I was wrong. As a result, I am resigning today."

In a statement of her own, Gollust said, "Jeff and I have been close friends and professional partners for over 20 years. Recently, our relationship changed during COVID. I regret that we didn't disclose it at the right time. I'm incredibly proud of my time at CNN and look forward to continuing the great work we do everyday."

In an email to staffers Wednesday afternoon, Jason Kilar, the CEO of CNN parent WarnerMedia, said three senior executives will lead CNN until the merger with Discovery is complete: Michael Bass, Amy Entelis, and Ken Jautz. "I have full confidence that Michael, Amy and Ken, as interim heads for News, will provide the leadership this organization needs during this time of transition," Kilar said, adding that employees will "hear more" from the three executives "in the coming days."
Why it matters: Zucker and Gollust's statements demonstrate a consistency of protocol enforcement at CNN, sending a message that even those with the greatest power at the organization are not exempt from following its policies.
While the fact that CNN published Zucker's internal memo to employees as part of its reporting calls into question whether the memo was ever intended to be strictly internal in the first place, it also demonstrates a tacit understanding that internal communications often become external instantly, especially at a well-known organization. Still, the order of operations matters—CNN's decision to lead with telling employees signals that the company shows consideration and respect to inform its most affected stakeholders first.
Kilar's email about the interim leadership further demonstrates a mindfulness for how the leadership change will affect perceptions of the brand, framing the timeline of leadership transition around the pre-existing timeline of a merger with a promise to keep the executive communications coming.
---
MEASURED THOUGHTS
A new survey from Muck Rack found that journalists plan on attending 53% more in-person events in 2022. When it comes to virtual events, 46% of journalists said that an event going virtual does not affect their likelihood of covering it compared to 33%.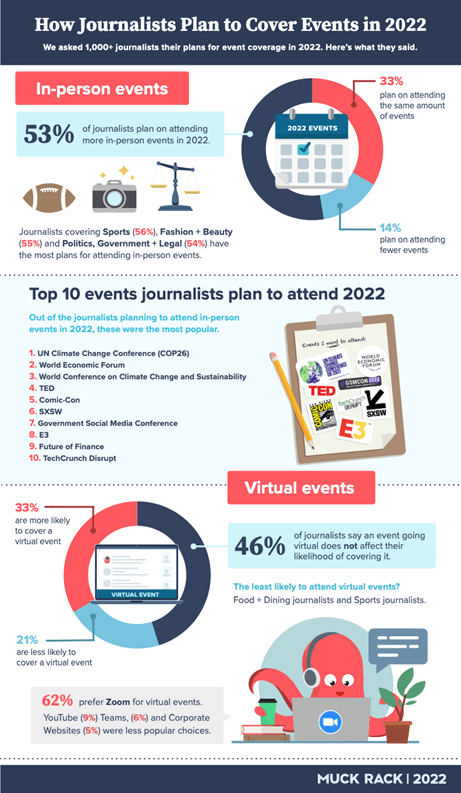 "Overall, most journalists we surveyed are looking to re-connect via in-person events in 2022," writes Muck Rack. "Nearly half have no qualms covering a virtual event either, indicating that the relevancy and quality of the event play a role in their decision to attend. Looking ahead, PR pros should be mindful of how events have evolved in 2022 and how journalists across industries prefer to cover them moving forward."
Check out more from the Muck Rack survey here.
---
TAKE OUR SURVEY
We want to know about your career as a social media professional.
How big is your team? Are you valued at your organization?
If you're interested in helping benchmark the career path potential of social media professionals and shedding light on how social media is internally managed, viewed and evaluated then take our survey. The 2022 Social Media Career survey is a follow-up to a 2020 report by the Institute for Public Relations, Ragan Communications and the University of Florida.
Whether you're in charge of company social media or involved in social media for a client, we welcome your participation.
Respondents will receive a full report on the findings, which will also be shared on PR Daily.   Responses will remain confidential.
---
CRISIS COMMUNICATIONS
Washington's NFL team has officially been renamed to the Commanders following two seasons of being known as "The Washington Football Team." The team promised to change its name from The Washington Redskins after widespread criticisms that the name was a racial slur against indigenous people.
The Wall Street Journal reports:
"As an organization, we are excited to rally and rise together as one under our new identity while paying homage to our local roots and what it means to represent the nation's capital," [team owner] Dan Snyder said in a statement.
Social media users questioned the name change, with some suggesting that the optics of the new name shifted from co-opting the identity of an oppressed people to those doing the oppressing:
So let me get this straight: they replaced the Washington Redskins and their awesome logo of a Native American warrior with the "Washington Commanders" to honor the white guys who conquered them?

— Andrew Beck (@AndrewBeckUSA) February 2, 2022
While others suggested the optics of the Washington team's inevitable nickname will be inherently politicized:
Rebranding is always gonna be tough and I think "The Washington Commanders" is a good name..

Now of course.. They're gonna be called The Commies.. they're red.. in the Nation's capital but nonetheless.. Commanders is a good name

— 🅿️at McAfee (@PatMcAfeeShow) February 2, 2022
let's not focus on whether the Washington Commanders is a good name but instead focus on the fact a red and yellow team located in Washington DC named itself something that can be shortened to Commies

focus on the hilarious aspect of NO ONE realizing this over 2 years pic.twitter.com/b1b5pCcYiC

— Tyler Conway (@jtylerconway) February 2, 2022
The team's official account took the jokes in stride:
no more "get a name" jokes pic.twitter.com/qLGDptJptM

— Washington Commanders (@Commanders) February 2, 2022
These reactions suggest that fans might not take to heart Snyder's words about rallying and rising together under one identity, and that a brand risks alienating some of its audience when one culture or group's "local roots" are celebrated over another—especially if the audiences are diverse and multicultural. This rebranding gaffe also suggests that communicators should be involved in discussions around brand design and marketing to catch any future cultural blind spots or crises of optics that lay in wait.
---
Announcing the PR Daily Leadership Network
PR Daily launches the PR Daily Leadership Network, a unique membership group from Ragan Communications offering peer-to-peer advisory and team training along with a unique slate of resources and events to help public relations professionals break through the noise, increase their visibility and forge meaningful connections.
The Network provides daily insights and coverage on a range of topics including media relations, social media, measurement, Diversity, Equity & Inclusion, branding, thought leadership and crisis communications.
"The fast pace of change coupled with the demand on public relations professionals to protect and sometimes defend their company's reputation make it imperative for leaders to tap into the wisdom of other communicators and continue to learn and grow," says Diane Schwartz, CEO of Ragan Communications. "The PR Daily Leadership Network provides the answers but also encourages members to question the status quo and push for positive change."
Visit leadership.prdaily.com to learn more.
New Southwest Airlines CEO shares employee engagement strategy
Southwest Airlines' new CEO, Bob Jordan, spoke to CNBC about how his 34 years with the company will guide his decision-making process about new initiatives, investments and shifts in culture surrounding how Southwest engages its workforce and its customers.
Jordan said the airline would keep key policies like not charging ticket change fees or for checked baggage. "There are a lot of things that just aren't going to change," he said.

But there are some things Jordan does want to improve. He said the airline will be investing in better technology for both customers and employees. "We're going to hire thousands of thousands. Their expectation of how they engage is going to change," he said. "A lot of that is going to come through an app … so we need to work on our employee experience."

Travelers also are demanding better technology from reliable onboard Wi-Fi to self-service through smartphone apps. "We'll be investing in all of that," he said.
What it means: Jordan's interview demonstrates how incoming leaders can share how their values and commitments align with those of the company in their own voice. Arriving after a rough year for the commercial airline industry that included a record number of canceled flights and a drawn-out conflict with telecom providers over the reliability of airport landing gear, Jordan's commitments on what the company will invest in hint toward a focus on infrastructure and reliability without addressing the past directly.
His words about how technology can facilitate a better employee experience also indirectly acknowledges the commercial airline industry's labor shortage, tapping into the larger trend of brands seeking to improve employee engagement through better technology and internal communication.
COMMENT