Current Global launches 21-day industry accessibility challenge
The agency has created a program that encourages PR and marketing pros to create content that is more inclusive.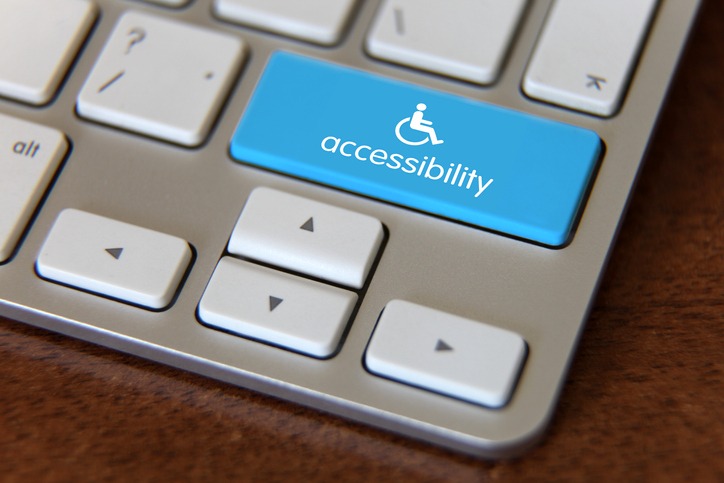 PR agencies are no strangers to purpose-driven campaigns, but how often do they turn their focus on their own work?
One agency has made accessibility a key part of its message, both to clients and the PR industry. Current Global offered key insights on accessibility and inclusive design for online content in a report earlier this year. Now the agency is returning to the topic with a 21-day challenge that offers one action item a day to highlight how PR pros can make their work more inclusive and accessible.
"We hope to help people understand just how easy it is to change their habits," says Current Global CEO Virgina Devlin. "Our goal is to cultivate a more disability-inclusive culture, and that can start with small yet impactful changes like making content more accessible for those with sight, hearing, speech and cognitive disabilities.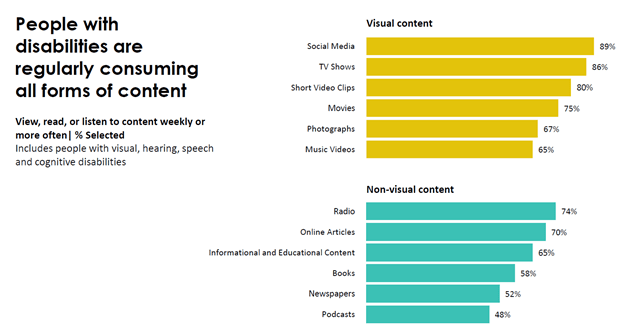 "For example, it could be as simple as capitalizing the first letter of each word in a hashtag so the words remain distinct, or giving a self-description verbally during a video or phone call to promote inclusivity."
The 21-day challenge offers different activities and steps that can make digital content more accessible to audiences with disabilities. Activities include making hashtags accessible, improving PowerPoint readability, using closed captioning on social media, and more.
A changing view of a crucial topic
Why has Current Global become such a champion of accessible media and what has been driving the effort? It starts by looking at the data.
"In February, we commissioned a study of more than 800 people with disabilities in the U.S. and U.K. to explore the lived experience of accessing media and content," explains Devlin. "We found that most people had normalized their struggles or inequitable experiences because they often experienced significant problems. Now, with a refocused lens on the importance of diversity, equity and inclusion, we can't overlook the more than 1 billion people living with some form of disability."
Devlin argues that communicators in particular have a responsibility when it comes to issues of accessibility and inclusion. "As communicators, it's imperative we address the issue and use our power as marketers to cultivate more meaningful relationships with people who have disabilities. It's the right thing to do, and it makes business sense as this group represents $13 trillion in buying power."
How to get started
 For organizations just getting started on their journey on accessibility, the task at hand can feel overwhelming. Devlin's advice is to take the journey one step at a time.
"Focus on progress over perfection," she says. "Start by reflecting, looking inward and committing to making the change in your own practices, then pushing clients to do the same."
Current Global has put together resources for those looking to dig deeper into the topic on a website: accessible-communications.com. Users will find accessible communications guidelines created with the Public Relations and Communications Association and the PR Council, as well as the 21-day challenge and other resources.
COMMENT