How LinkedIn thought leadership brings in 90% of leads for a PR agency 
Parry Headrick's LinkedIn posts make a big impact.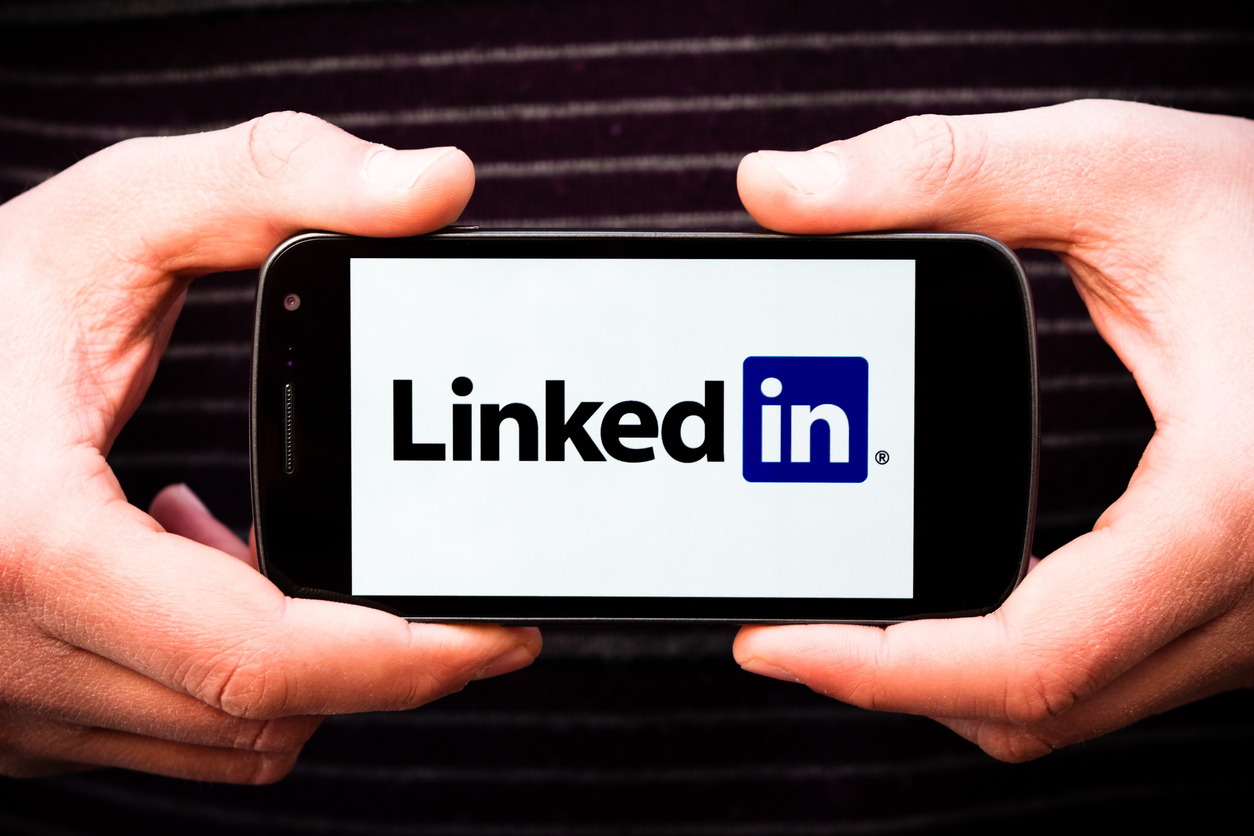 The LinkedIn posts are confident. Definitive. They often start with an all-caps pronouncement, like "FACT" or "PR REAL TALK."  
And they help bring in roughly 90% of new clients for Crackle PR. 
But they don't come from the company's official LinkedIn page. No, that's lain dormant for about six months. 
Instead, the posts come from Crackle Founder Parry Headrick and his team.  
"I just kind of dip my toes into this truth telling sort of contrarian mindset where — I know a whole hell of a lot about how the sausage is made in this industry," Headrick said in a recent interview. "And if I can just share little bits and pieces of inside baseball, then I think there's going to be an audience of folks who would sort of gravitate toward that." 
So far, about 50,000 people have gravitated toward those bold posts, according to Headrick's LinkedIn follower count. And they're just the right people, Headrick said: the VPs and directors of marketing who are looking to partner with a tech-focused agency like his. And after reading what he has to say, they eventually slide into his DMs. 
"By the time we have our first discussion, we're literally 75% of the way toward closing the deal," Headrick said, "because they already know my ethos, my attitude, my persona, what I like, what I don't like, how we operate, what we think is important, et cetera, et cetera. So it makes much shorter work of the whole pitch process.".  
Here's how he built a thought leadership platform that brings clients right to his door – and how you can, too. 
It's not about you 
Headrick is a veteran of major tech PR agencies including Matter Communications and March Communications. He founded Crackle in the early days of the pandemic. 
But he's not out to talk too much about himself. Not on LinkedIn, anyway.  
LinkedIn, Headrick said, is like a bar. 
"You don't want to go into a group of people saying, 'Hey, I'm awesome! Do you like my hair? Come over, I'm muscular,'" Headrick explained.  
"It's just ridiculous, you wouldn't ever enter in a conversation like that. "So the same thing is true online." 
You've got to make it about what the other person wants. This means offering interesting information. 
"You want to share what value, what you believe you can impart about the industry you're working in," he said. "For me, that means the good, the bad, and the ugly. I try to be brutally honest and raw and open so that people know they're dealing with somebody who is a truth teller."  
And he realized early on that part of this equation is realizing people want to follow people on social media, not logos. Hence the decision to post from his personal account – and to encourage his team to do the same – rather than a company profile. 
"It's so much clearer to me that when I post or anybody on my team posts, the actual human engagement we get is vastly superior to what we post on a company page," Headrick said. 
Headrick made a conscious decision to encourage his team – 10 full-timers based out of Boston – to build their own personal brands, even knowing it could lead to turnover. 
"Let's benefit each other by (his team) sharing smart insights on platforms like LinkedIn, which helps you build your personal brand. And it also accrues positively toward the halo effect I'm building over mine. So it really is kind of a win-win situation there. I don't begrudge anybody from finding a great opportunity because they showed their smarts and earned it."  
It isn't what you expect 
The posts that have brought Headrick the most business aren't necessarily the ones that have gone the most viral. 
One of his posts about working remotely earned more than 4 million views. It connected him to a few people interested in a job with his agency, but no business leads. 
No, he said, it's the smaller posts, the ones that get perhaps 60 likes – small potatoes for an account as large as his – that tend to inspire meaningful messages. 
"Those little small ball tricks and tips and tactics that don't get all of the engagement tend to catch the imagination of CMOs, and directors of marketing who are like, 'I want somebody who actually really gets this PR thing,'" he said.  
Something else that may seem counterintuitive: Headrick has found that posting more on LinkedIn is, well, more. He initially started posting just once or twice a week, but now finds that once or twice a day is a better cadence. It's important to him, not a nice-to-have, but a mission-critical part of his business. 
And he thinks that, no matter your industry, it should be part of yours too. 
"If your C-suite is not actively involved in building their personal brands on LinkedIn, you are losing a vast amount of revenue and brand goodwill," he said adamantly. "Full stop. That's not speculative. That's not hyperbole. It's been proven out again and again." 
Allison Carter is executive editor of PR Daily. Follow her on Twitter or LinkedIn.
COMMENT
3 Responses to "How LinkedIn thought leadership brings in 90% of leads for a PR agency "
Kat

says:

I thought this article was very interesting. Posting content users usually wouldn't see on LinkedIn is a good way to attract attention. Consumers love personalization and prefer interacting with an individual's account instead of the company's account. It is no surprise that the combination of outlandish content that is posted by the company's founder. I think more companies should look into posting this type of content on social media.

A great example of the way to use thought leadership to grow your business!

This article is spot on! There is limitless potential for business professionals to leverage LinkedIn to grow their brand and their sales. I speak on this topic and teach a course and my clients are getting fantastic results. I love that you have published this article and I plan to share it often. Great read!