Elevate your content marketing game by gaining industry recognition
Showcase your work, inspire others and join the ranks of content marketing trailblazers with your campaign submission to PR Daily's Content Marketing Awards.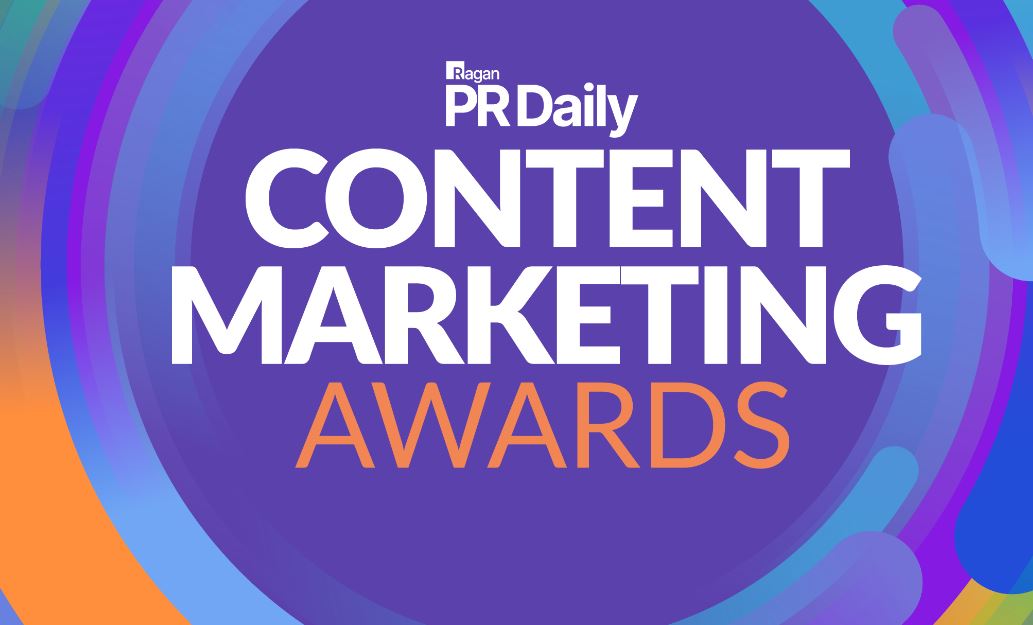 Standing out and achieving success in the fiercely competitive world of content marketing is a challenge. If you're a content marketing trailblazer looking to gain the recognition you deserve, look no further than PR Daily's Content Marketing Awards.
[RELATED: Unlock the power of words and master advanced writing techniques]
Entering this prestigious awards program offers a multitude of benefits that can elevate not just your campaign, but your career. Set yourself apart from the competition, celebrate your content achievements and take the plunge.
The awards program recognizes the finest work in various categories such as article series, branded content site, B2B campaign, DE&I communications, influencer marketing, corporate blog, feature article, newsletter and many more — ensuring that every aspect of your content brilliance finds its rightful place.
Whether you've created awe-inspiring content marketing assets, orchestrated impressive content marketing campaigns, harnessed the power of content for a specific purpose, or unleashed the potential of exceptional individuals and teams in your content journey, there's a category that perfectly fits your accomplishments. Past winners include MARS Petcare, UC Davis Health, 3M, Target, Hilton, Lincoln Financial Group, Cigna and others.
"Your content has the power to transform, to connect, and to inspire action," said Brendan Gannon, senior marketing manager of Ragan and PR Daily's awards programs. "This platform celebrates your exceptional work and offers you the recognition you deserve."
You'll earn industry recognition, validating your efforts and positioning you as a leading figure in the competitive content marketing landscape. In addition to enhancing your reputation as a trusted authority, you'll be giving back to the community by providing a source of inspiration for fellow marketers.
Don't miss out on this golden opportunity to showcase your content marketing excellence. Enter PR Daily's Content Marketing Awards today and let the industry recognize your achievements. The deadline to submit your entries is approaching fast. Deadline to enter is June 30!
COMMENT