Evoke Kyne's Sarah Cooper Welty on being sincere, personal in 2021
This senior vice president shares her thoughts on the future of the industry, tools that keep her organized and more.
What makes you hopeful for the future here at the beginning of a new year?
For some it might be a chance to build new relationships or launch new products and services. Others are excited for the COVID-19 vaccines to do their work—or maybe just to leave the year 2020 in the dustbin of history.
What gives hope to Sarah Cooper Welty, senior vice president at Evoke Kyne, says her silver lining from 2020 is how many are going to embrace transparency and clear communication after their experience with months of a global pandemic.
Here's what she had to say when we caught up with her for our latest in the "Day in the Life" series: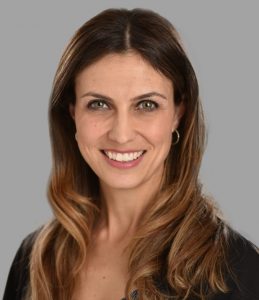 1. How much coffee do you drink during a day?
Welty: Most days just one 8 oz. cup. I love coffee and wish I could drink more, but it makes me too jittery.
2. Who is the most important person you talk to every day?
Welty: My husband and son. I am so grateful that I have both of them, especially with the challenges 2020 has presented. My mom is definitely a close second. While I don't talk to her every day, I talk to her frequently. She is my rock.
3. How much of your day is spent on Zoom calls?
Welty: Too much! At least two or three days per week, I'm on back-to-back calls all day.
4. What's a tool you couldn't live without right now?
Welty: The Sticky Note app on my desktop. I rely on lists to help keep me organized, so I like to jot down notes as I think of them.
5. What's been the biggest change you've faced since the pandemic started?
Welty: I worked from home prior to the pandemic, so that wasn't too much of a shift for me. What has been a change is the number of video calls I participate in now that all of my colleagues and clients work from home. There are many, many more video calls in my life now.
6. Are you still working from home? If so, what's been your favorite part of WFH?
Welty: Our agency elected to make working from home the default until June 2021, in order to ensure the safety of the team. My favorite part is that I have more time with my son in the mornings and evenings.
7. What makes you hopeful about the future of PR? Any big predictions for 2021?
Welty: I think more now than ever communication and transparency is critical. Moving forward, I anticipate we'll see a change in how companies, particularly pharma, communicate to their stakeholders—I think it will be more personal and sincere.
COMMENT