How brand managers should consider the 'pregnancy lull' when working with influencers
Runner Allyson Felix called out Nike in 2019 for the company's lack of maternity protections for sponsored athletes. But what about smaller influencers?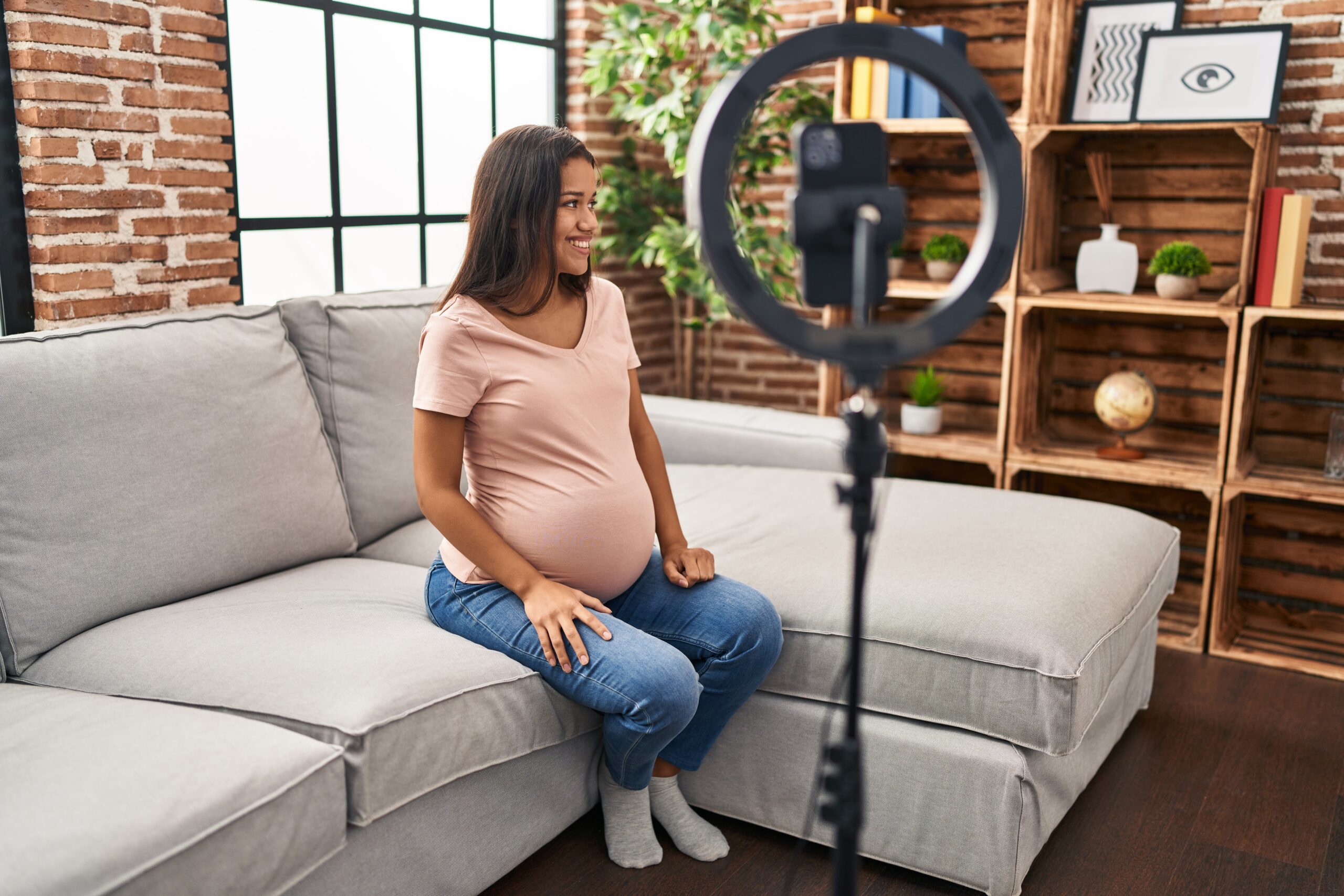 Women face countless barriers to professional success—an enduring pay gap, sexual harassment and gender discrimination (yes, it exists even in female-dominated workplaces).
It might seem like the nontraditional work of being an influencer or social media personality would insulate women from gendered challenges that often come with working in an office or in the trade profession, but women in these roles are no exception.
In 2019, decorated American track and field Olympian Allyson Felix revealed that her longtime sponsor, Nike, wanted to pay her 70% less after she gave birth to her first child in 2018.
"I asked Nike to contractually guarantee that I wouldn't be punished if I didn't perform at my best in the months surrounding childbirth," she wrote in an opinion piece for the New York Times. "I wanted to set a new standard. If I, one of Nike's most widely marketed athletes, couldn't secure these protections, who could?"
Following public outcry, Nike backed down and announced a new maternity policy for all its sponsored athletes, guaranteeing pay and bonuses for 18 months around pregnancy.
But smaller influencers, women who don't have the eyes of the world on their content, also face similar challenges.
Talent agency G&B Digital Management calls it the "pregnancy lull"—the time between the announcement of their pregnancy and the birth of their child.
Stephanie Hjelmeseth is a lifestyle blogger with more than 100,000 followers on Instagram. She says opportunities for partnerships with fashion and beauty brands dwindled after she shared her pregnancy news, a fact she says prompted her decision to post less frequently about her family.
View this post on Instagram
"I saw an increase in motherhood-related publications and brands wanting to share my story through interviews and features," Hjelmeseth says. "However, there was a noticeable decrease in fashion-related partnerships to nearly zero."
It posed a big problem for the influencer, who had built her brand around fashion-related content. "Up until my pregnancy, I was a fashion-focused content creator," she explains. "Beauty and travel were my secondary categories that I was building content around. So, during my pregnancy, I shifted my content towards beauty, and I was able to offset some of the losses and stagnancy from my typical fashion partners."
Amanda Acevedo, a senior talent manager with G&B, says pregnancy-shy brands could be missing out on a real opportunity to connect with women—both those who are pregnant and those who don't ever plan to be.
"That middle section where the lull happens (second trimester through early third) is where there is so much to talk about and prepare for, and so many connecting moments for moms and women alike," she said.
Engaging with care
For brands that do engage with pregnant influencers, it's worth being more intentional with the products and services they seek to promote.
Dr. Robyn Horsager-Boehrer, an obstetrician and gynecologist with UT Southwestern Medical Center, wrote in a blog post that pregnant women should be cautious of the things they're influenced to consume and use via social media.
"…women should be aware that when influencers promote products, the influencers don't necessarily use them personally," she wrote. "To them, the product might be simply a ware to be sold — not a lifestyle, wellness, or health necessity as their posts proclaim."
It's an important reminder that brands have a responsibility to their marketing partners and their consumers alike to ensure a safe and ethical professional partnership with influencers.
Keep an open dialogue with the influencers your company works with. Their choice to become pregnant should not affect your professional relationship, and it's important to provide protections for these partnerships should you deem your product or service to be inappropriate for use while pregnant.
Obviously, pregnant women aren't the ideal brand partners for a beer company or e-cigarette brand. But there may be other ways to continue your relationship with influencers who choose to become pregnant, rather than completely withdrawing support.
COMMENT