How PR can help shape marketing messages
With tightened budgets affecting many organizations, make sure that your marketing and PR efforts work in tandem to deliver the best results.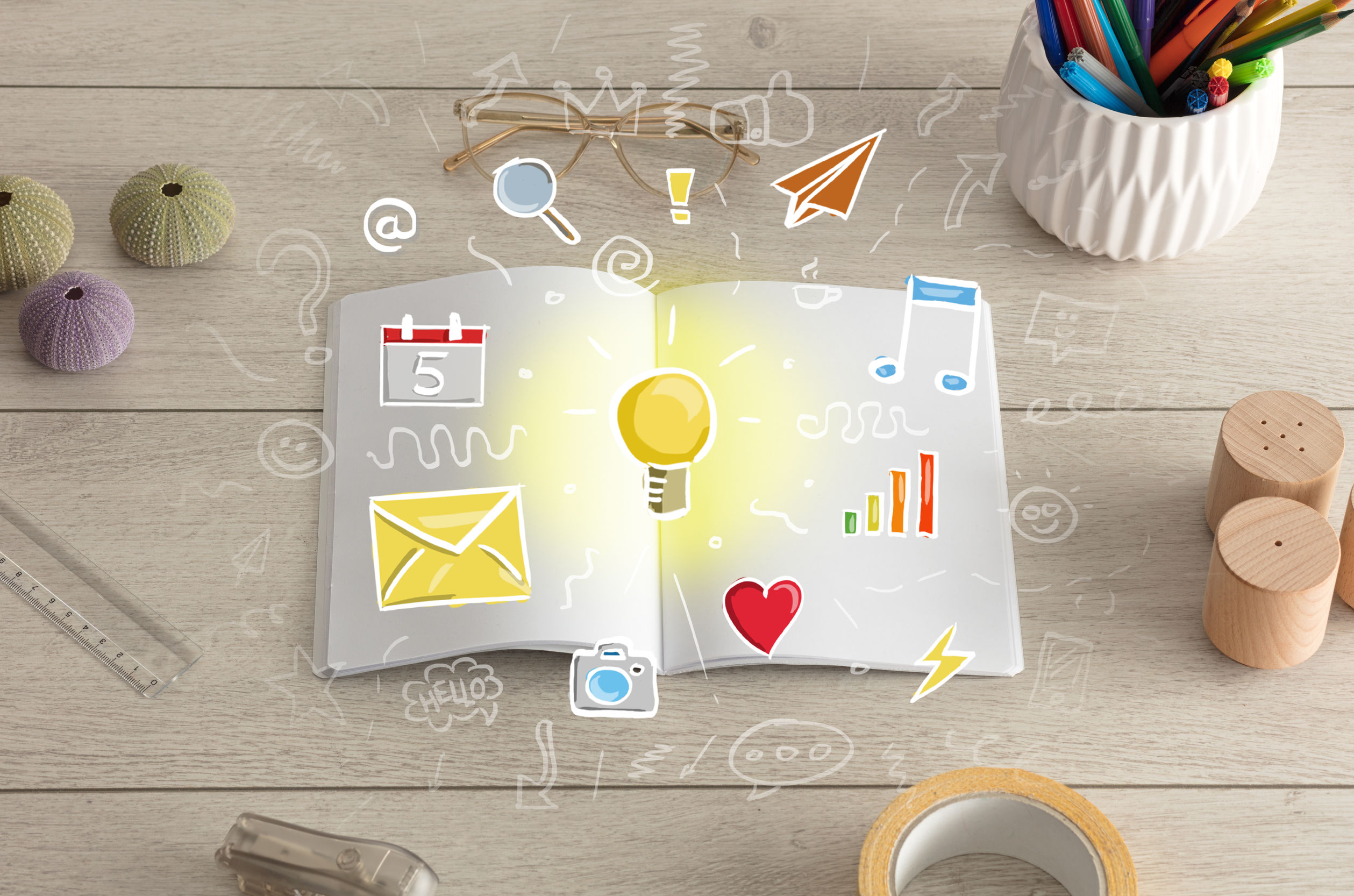 PR and marketing continue to be in a relationship that works closely together, but oftentimes departments struggle to stay connected.
Across organizations of all sizes and industries, PR and marketing teams often work in separate lanes to take their company's message to the market. While the way PR and marketing teams communicate with audiences that might vary significantly, the insight that PR teams have into the industry and ever-changing market trends can be incredibly valuable when it comes to informing ongoing marketing campaigns.
Modern PR programs go far beyond media relations. Today, PR teams are playing a critical role in shaping brand messaging, understanding the competitive landscape, and tracking industry trends. While PR goals still remain heavily focused on establishing credibility and boosting brand awareness through third-party outlets, PR is also working to shape audience engagement and drive value across the entire marketing funnel.
Here are three ways PR can help shape marketing messages:
1. Identify and adjust messaging themes.
Every brand has its core value proposition and mission statement that serves as a north star for all messaging. However, the themes that are impacting customers and influencing business patterns are likely changing on a regular basis. As market changes and other external factors impact target audiences, marketing teams must be able to pivot to speak directly to the needs of prospective customers at that given moment in time.
If you take the Covid-19 pandemic as a recent example, you'll find that brands across nearly every industry had to pivot their messaging overnight as priorities shifted for individuals and businesses alike. At the onset of the pandemic, there were a considerable number of unknowns associated with the virus and its implications. Fortunately, PR teams have their fingers on the pulse of changing news surrounding major market impacts.
PR can provide marketing teams with real-time insight into the trends and topics that are dominating relevant news cycles, which can be translated into an adjusted value proposition across the marketing operation. In my company, our PR team was able to quickly identify a trend in the world of retail as many businesses were forced to close their brick-and-mortar stores at the onset of the pandemic and move their operations online. We were able to work quickly with the marketing teams to create timely, useful resources that helped businesses bring their operations online quickly.
2. Connect brand awareness to marketing campaigns.
Prospective customers are inundated with messages from brands and organizations across nearly every channel. In fact, it's likely that your company's prospects and customers are receiving a sizable quantity of messages from various teams across your company alone. As such, it's imperative that brands are aligning their messaging at all levels of the funnel as closely as possible.
The value that PR can provide on this front is to provide demand generation and other marketing efforts air cover at the brand awareness level.
This could take many shapes. For example, let's say your marketing team is promoting a new material for exercise clothing that is made from recyclable materials. Your PR team could run a thought leadership campaign around the benefits of wearing sustainably made products for the environment, personal health and personal finances.
By aligning bottom-of-funnel priorities with high-level thought leadership and brand awareness campaigns, your prospects and customers are more likely to be exposed to a consistent message at all levels and across multiple channels. A customer who reads an article written by a trusted journalist within the industry, discussing the trends and issues tied directly to an email campaign detailing how your product or service offers value, adds an essential layer of credibility to your marketing efforts.
3. Bolster content marketing efforts.
Public relations and content marketing work hand-in-hand because they are, in many scenarios, fueling one another.
In many cases, PR teams can leverage the thought leadership materials being created by content marketing teams by securing press coverage for e-books, surveys, research reports and other types of collateral being leveraged across marketing. On the other hand, the thought leadership and forward-thinking conversations being driven by PR can provide content marketing teams with a roadmap for ongoing content creation.
Content marketing and PR are the driving forces behind establishing credibility and creating consumable content that resonates with audiences. Increasing lines of communication and collaboration between these teams can not only improve their teams' outcomes but also generate insights that can inform marketing messaging and campaigns.
At a time where things seem to change on a daily basis, PR teams are providing insights to their organizations more regularly that can help shape business decisions and marketing campaigns. By working hand-in-hand with marketing teams, PR can not only inform campaigns, but also work to amplify and add credibility to the messages being generated at all levels.
As your organization works on planning its next round of campaigns, bringing PR in early on to provide insights and guidance on the high-level themes and positioning can help keep teams aligned and pinpoint messaging to tie directly with the trends and issues impacting the industry today.
Tommy Morgan is the public relations manager for Avalara.
COMMENT
One Response to "How PR can help shape marketing messages"
Ronald N. Levy

says:

Fourth opportunity: Consider what's love got to do with it?

When product differences are small—or almost nonexistent as with supermarkets or car dealers that sell exactly the same products—the sale is won by the vendor who is more loved.

So local retailers sponsor Little League teams. A big bank says it is spending $30 billion (with a "b") to reduce racism. Love this surely brings but not 100% of consumers care enormously about Little League or racism. Some people, let us hope very few, may deep down favor racism. But notice how PR can guide clients to gain more love and avoid haters.

.1. Pick a cause that will win the most fans.

God knows that the hungry of Latin America and Africa deserve our help, but if you judge that some customers may appreciate even more those stores that help hold down consumer prices and protect our environment, PR wisdom may be to emphasize help to customers even more than help to the hungry abroad although both causes deserve support
at least with a sign in the window.

.2. Have a healthy respect for health.

Neighborhood beautification is important but so is the fight against diseases that are killing us. So judge, in guiding the client to more love from the public, whether to emphasize not what the client's boss may care about most but what will win the most business from the public.

.3. Prepare the client to be able to answer at least partly—and immediately if possible—almost any accusation that a journalist calls to ask about.

Most accusations are that the accused endangers the public as by a product safety lapse or pollution, makes too much money off the public, or is unfair to the public as by discrimination or harassment. So have a file of facts and pictures showing that just the opposite is true—that the company PROTECTS the public, SAVES the public money, and FIGHTS both discrimination and harassment. You may already have much of this information in company publications, corporate speeches, releases and other communications that have already cleared legal so are ready to go.

.4. Join Ragan's Crisis Leadership Network so you have the latest ideas on what means the most to management, safety in crises.

There are lots of ideas on this but what does the most to protect management—and to rocket upwards the careers of PR people—is knowledge of not just what's good but what's newest and best.

.5. Try to avoid the far-out even though some of it may be good or even excellent.

The great PR firms got where they are with ideas that not only work but don't sound wacky. Management wants PR thinking that will bring the results but not bring a nervous stomach.