How to make more shareable videos
Tips for hooking your audience.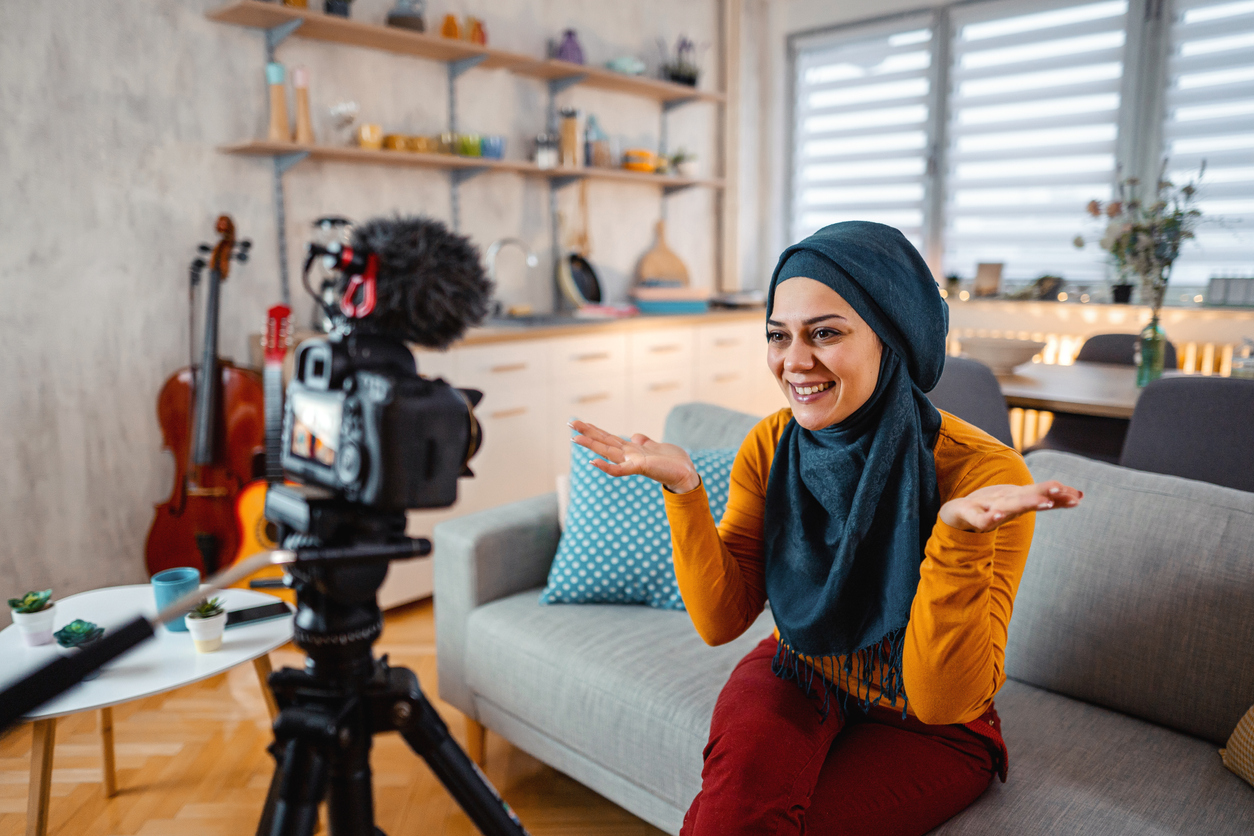 How often do you find yourself watching videos? According to G2, the average person watches videos for about 16 hours weekly. This stat proves that people regularly consume video content, whether on their mobile devices, desktop, tablets, or smart TVs. G2 also states that 99% of people enjoy branded content.
Since almost everyone who watches videos enjoys branded content, businesses and organizations should put time, effort and thought into the videos they're producing to ensure they're shareable.
But what makes a video shareable? There are several strategies you can apply during your video creation process, giving it a better shot of being shared by the viewer.
Tips for creating shareable video content
Put the hook at the start of your video. Many successful videos are brief and straight to the point. The more quickly you hook the audience in, the more likely they are to watch your video in its entirety. Starting your video with a bang ensures the viewer is locked into the content. You'll also want to end the video with a clear call to action.
Tell a story that creates a connection with the viewer. One of the quickest ways a video will get shared is if it tells a story that relates to the viewer. How can you form this connection? Inject emotion and make sure the viewer exits your video feeling something, whether happiness, surprise or warmth. Funny videos are some of the most shared videos, but you want to be smart about the humor you use.
Use subtitles or closed captioning. People watch a lot of their videos while they're on the go. If they don't have headphones on them, they're typically watching videos on silent. Including subtitles or closed captioning makes it easier for viewers to watch in these situations. It also makes your video more accessible for those with hearing loss.
Consider what your audience wants to see or needs to hear. When creating a video, especially one you want to be shared, you want to ensure it resonates with your audience. If you're making a video to sell a product or meet your bottom line, you will most likely not capture the intended audience's attention. You want to break down what you're offering and make the most of the video while it's hot.
Avoid using recycled content. Social media and streaming platforms are full of video content. To make a difference with your audience — and hope they share your video — you'll want to stand out with original content. According to Sprout Social, 62% of TikTok users say platform-specific branded content is the best way to connect with customers. If TikTok is one of the platforms you want to use to promote your video, you now know that unique videos will go much further than something repurposed.
Optimize for mobile. Most of your customers are probably watching videos on their phones. In fact, YouTube reaches more adults ages 18-24 on mobile devices alone compared to any TV network. Since so many of your customers and potential customers are using their phones for video consumption, not optimizing for mobile can turn the entire video into a failure.
Keep videos short. According to Statusbrew, 85% of marketers rate short-form videos as the most effective type of social media content. For the most sharing potential, keep your video under five minutes. Remember to use your time wisely. Short, punchy videos that get to the point quickly are often the most successful.
Where are people watching videos?
Many people are consuming video in non-linear ways. Though they mainly use social media to watch their video content, they will go to different platforms for different reasons. You should keep this in mind, especially now that Instagram is rolling back some of its recent changes after complaints that the platform was becoming more like TikTok.
While cross-platform sharing is becoming more manageable, you'll still want to ensure you know what platforms you will use to share your video. You'll also want to think about how your audience uses each platform so that you can make the most effective video.
YouTube is not only a video-sharing platform but the second largest search engine in the world. Users watch over 1 billion hours of video content daily on the site. Aside from YouTube, video ads typically perform better than other ad formats on Facebook. However, the engagement rates on Instagram are significantly higher than on Facebook, according to Statusbrew. And if you're looking to reach an audience of adults ages 18-24, they account for almost 45% of TikTok's global reach.
Use a video production company for high-quality, shareable video content
With so much video content available to consumers today, viewers can be more selective about what they choose to watch. Making a positively received and shareable video depends on its originality, quality, length, and accessibility. To achieve this, you want to ensure you work with a professional video production company to get the most out of your video marketing strategy. When your video has high-quality appeal, it's more likely to educate your audience and capture their attention. And that's something worth sharing.
Patrick Rafferty is the owner of RaffertyWeiss Media with over 20 years of experience as a producer and director of TV spots, corporate image films, and marketing videos.
COMMENT