KPMG's UK chair resigns over remarks to employees, brands celebrate Lunar New Year, and Disney+ boasts 95M subscribers
Also: Wendy's brings back its infamous Twitter roast, Perdue and OKCupid embrace data-driven storytelling, where comms fits in your organization's structure, and more.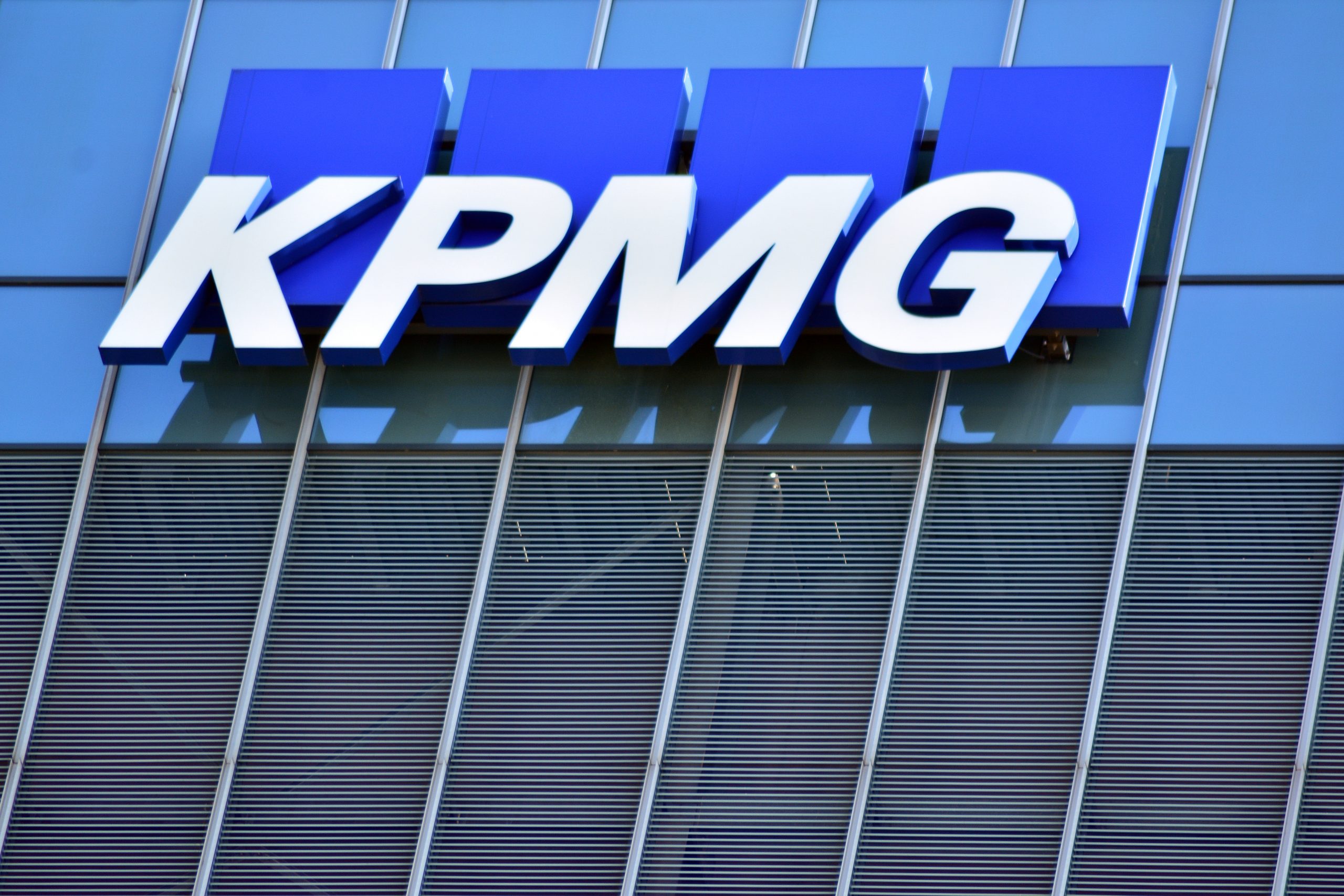 Hello, communicators:
Several brands are celebrating the Lunar New Year, including Disney Parks and Bloomberg's "Quicktake":
Happy Lunar New Year to our friends and guests around the world! Let's check in with our Disney Ambassadors to learn more about this special holiday. pic.twitter.com/ZgNuxIj6tY

— Disney Parks (@DisneyParks) February 12, 2021
🐮 What's your Chinese zodiac sign? There's a Chinese horoscope for everyone this #LunarNewYear.

Here's what's in store for those born in the #YearOfTheOx via @CLSAInsights pic.twitter.com/uYM1ofkizt

— Bloomberg Quicktake (@Quicktake) February 11, 2021
Consider how both efforts seek to educate social media followers about the holiday, as well as entertain. This is an effective way to provide additional value within your content.
Here are today's top stories:
KMPG's UK chair resigns after telling employees to 'stop moaning'
The consulting company's UK chair, Bill Michael, has stepped down after a video of him in a virtual staff meeting made the rounds online,
Michael told staff that having spoken to partners and employees at different levels in the firm "it almost feels like this is being done to them," referring to their experience of the coronavirus pandemic.
"Well, you can't play the role of victim unless you're sick and I hope you're not sick, you're not ill, and if you're not, take control of your life," he said. "Don't sit there and moan about it, quite frankly," Michael said.
Michael also described unconscious bias as "complete crap," adding that he believed there was "no such thing."
As criticism over his comments grew, Michael announced his resignation.
Michael said: "I love the firm and I am truly sorry that my words have caused hurt among my colleagues and for the impact the events of this week have had on them. In light of that, I regard my position as untenable and so I have decided to leave the firm. It has been a privilege to have acted as chair of KPMG. I feel hugely proud of all our people and the things they have achieved, particularly during these very challenging times."
Why it's important: If you and your communications team consider any executives or other leaders in your organization as "loose cannons" or "wildcards," now is the time to stop making excuses and start formulating a crisis plan. Media and unconscious bias trainings should be part of your strategy. Consider how these remarks and lack of empathy from leaders can affect your workplace culture and employees as well as your brand's reputation.
---
TACTICALLY SPEAKING
Disney+ has amassed almost 95 million subscribers, The Walt Disney Company revealed in its first quarter earnings report. That's an increase of roughly 9 million subscribers from its December report of 86 million members.
Disney boasted an even more impressive subscriber number when adding its acquired streaming services, including ESPN+ and Hulu.
In a press release, Bob Chapek, chief executive for The Walt Disney Company, said:
We believe the strategic actions we're taking to transform our Company will fuel our growth and enhance shareholder value, as demonstrated by the incredible strides we've made in our DTC business, reaching more than 146 million total paid subscriptions across our streaming services at the end of the quarter. We're confident that, with our robust pipeline of exceptional, high-quality content and the upcoming launch of our new Star-branded international general entertainment offering, we are well-positioned to achieve even greater success going forward.
Though Disney is still grappling with loss of revenue from its theme park closures during COVID-19, its streaming service's success offers a peek into the future for the company. It also highlights the growing demand for digital content.
The fact that it took Netflix nine years to reach 95 million customers and it took Disney only 14 months is pretty staggering, and really shows the uphill battle that Netflix was fighting in the beginning and how streaming services, once a niche thing, have become second-nature in our society.
.. In short, Disney—a traditional media company that's been around in Hollywood since 1923—is starting to look more like, and being treated like, a tech company.
---
MEASURED THOUGHTS
Perdue recently created a Valentine's Day-themed infographic that proclaims, "The way to someone's heart is through their stomach":

 The effort is a great example of using data to power storytelling efforts. Perdue's infographic focuses on what U.S. consumers look for in a partner as well as interesting statistics, dropping at the end the fact that 61% of respondents feel most confident cooking chicken. It's a great way to underline brand offerings, without focusing on promotional or marketing messages.
Perdue is also sharing recipes that are romantic—and some that are not—surrounding the day of love:
Another successful case study of using data to boost storytelling efforts comes from OKCupid, which partnered with TuneIn ro reveal that 85% of daters say music has a big influence on their lives and 86% listen to music to prepare for a date:
86% of singles listen to music to pump up for a date 💁‍♀️ Need some inspo? Check out @tunein You Got This: Pre-Date Jams: https://t.co/lbORQXmFdQ

— OkCupid (@okcupid) February 10, 2021
OKCupid provided the data from a members survey, and TuneIn created a playlist titled, "You Got This: Pre-Date Jams":
Music lovers get more love. It's a fact! OkCupid users with 'music' in their profile get 28% more attention. 💘 Find your perfect match with #TuneIn's new dating-themed music stations—presented by @okcupid. https://t.co/seC6WmipGM pic.twitter.com/67WWjJnskd

— TuneIn (@tunein) February 10, 2021
---
CRISIS LEADERSHIP NETWORK
Looking for more insight on how to address the current global crisis and lead your organization into a strong recovery?
Join Ragan's Crisis Leadership Network to connect and brainstorm with peers, get the latest intelligence and research and start to strategize for the future of your organization.
Learn more about this exclusive membership here.
---
DOWNLOAD EXCLUSIVE RESEARCH
Where communications fits in an organization is a crucial element of positioning communicators to champion important campaigns, protect reputation and branding, drive key messages and influence top-level strategies.
Are your PR and internal communications teams in sync, or do you place communications and marketing together? How does your organization view its communications function—and are you working on breaking down silos for collaborated, concentrated efforts?
Take a look at how several communicators fit within their organizational workflows with our exclusive case study.
Especially as organizations adjust to remote, dispersed and hybrid workplaces during COVID-19 and prepare for the future of work, considering where your communications team sits within your organization's flow charts can affect leadership efforts and help you successfully execute campaigns and initiatives.
---
SOCIAL BUZZ
Wendy's brought back its infamous Twitter roast on Thursday:
Time for everybody's favorite made up social media holiday. It's #NationalRoastDay, like right now.
Drop a "Roast Me" below and feel the burn.

— Wendy's (@Wendys) February 11, 2021
Though the fast food chain's social media team responded—and roasted—many consumers and fans, they also had a lot of fun with brand managers. Here's a sampling of Wendy's ruthlessness:
Ah, the classic 'at least it's not Bud Light' option at the cookout. #NationalRoastDay

— Wendy's (@Wendys) February 11, 2021
Tennis ball can, tennis ball flavor. 😉#NationalRoastDay

— Wendy's (@Wendys) February 11, 2021
How's it feel knowing all your ratings come from nursing homes that lost the remote? #NationalRoastDay

— Wendy's (@Wendys) February 11, 2021
And some of these flavors aren't for anyone lol#NationalRoastDay

— Wendy's (@Wendys) February 11, 2021
Mmm… edible wax. #NationalRoastDay

— Wendy's (@Wendys) February 11, 2021
How are you a verified account when you're not even verified cheese? #NationalRoastDay https://t.co/jz0rfgZmqg

— Wendy's (@Wendys) February 11, 2021
Though we don't suggest adopting this approach unless it fits your brand tone online, you can take inspiration from Wendy's on how to liven up your Twitter engagement.
---
WHAT YOU SAID
We asked if you participate in social media "holidays", and 45% of you use events such as "National Doughnut Day" as part of your digital content strategy, while 32% of you stick to official holidays, such as Monday's Presidents Day. Almost 23% of you are staying quiet.
Do you participate in "holidays" such as National Pizza Day on social media?

Weigh in below and tell us how you integrate this into your digital communications strategies, and we'll share in tomorrow's #DailyScoop.

— PR Daily (@PRDaily) February 11, 2021
Publicist Jordana underlines an important consideration to make surrounding branded holiday content:
It depends, if the holidays are relevant to the brand we do. #DailyScoop

— JordanaCreates (@JordanaCreates) February 11, 2021
Is there question you'd like to see asked? Please let us know under the #DailyScoop hashtag!
COMMENT
No Responses to "KPMG's UK chair resigns over remarks to employees, brands celebrate Lunar New Year, and Disney+ boasts 95M subscribers"
Ronald N. Levy

says:

This excellent report helps warn PR people that accountants and lawyers employed by one side are not impartial devotees of the truth but are paid warriors who may do almost anything within the law to win.

At another of the Big Four accounting firms, TV and newspaper journalists worldwide may soon report, a top manager moved out away from his wife and children, sent no support payments for many years, and finally threatened his wife when he sued for divorce that he might try having her locked away in a mental hospital!

"Take control of your life," says the above reported statement of a UK accounting firm manager, "don't sit there and moan about it." One of the doctors cited by the American accounting firm manager has 48 years of experience and we can guess whether he is impartial or a hired witness who will help "take control of your life" for the side that pays him.

"I love the firm" says the UK accounting firm manager after a video of him in a virtual staff meeting made the rounds online. The American accounting firm manager threatening a mental hospital may feel just as much emotion. "Why it's important," as this PR Daily report counsels and as career-promoting Ragan courses teach, is that if you consider any executives in your organizations as loose cannons, "start formulating a crisis plan."

Accounting firms and law firms are not angels, and PR people should be ready for claims and threats that are devilish and frightening.