How to communicate before, during and after layoffs
It's not easy, but there are some proper ways to do it.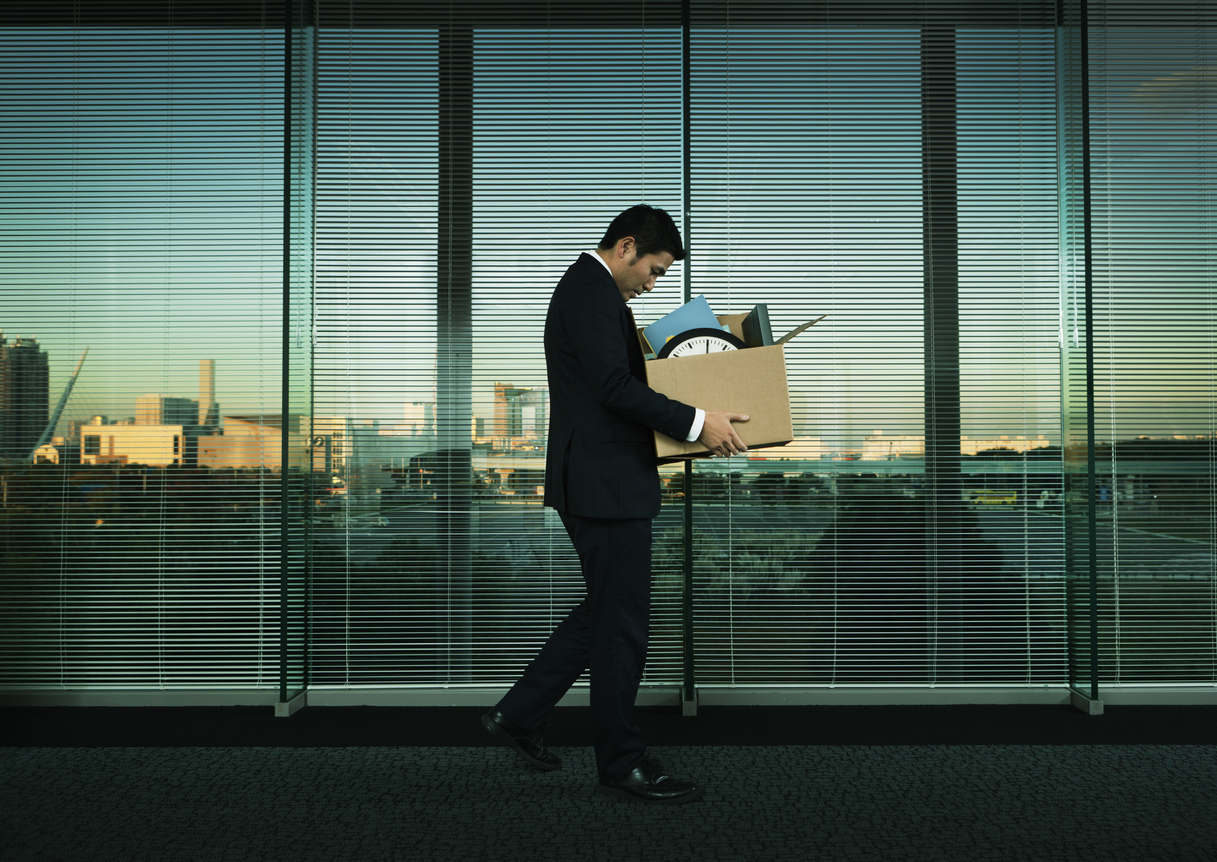 With all the news of economic turmoil and layoffs at major companies in the news lately, it's hard not to think of how these job cuts were communicated to employees. According to recent reports, Google employees were told via email, with some getting the news at 3 a.m. local time, that they no longer had jobs at the company. From a communications perspective, to quote kids these days, this ain't it. While Google is the latest example of mishandled layoff comms, they're certainly not the only guilty party.
Nobody wants to be the person or team that's communicating to a group of employees or the wider world that jobs are being cut. But by having a plan in place, being clear in disseminating the unfortunate message to employees and the world, and having some compassion in their tone, comms professionals can ease the pain of a tough situation.
Communicating with compassion
There are a few good rules of thumb to follow when you're speaking with employees about job losses. First, remember to treat them with compassion. They've dedicated years, perhaps even decades of their lives to the service of an organization, and they deserve to be treated with proper respect.
When possible, individualize the communication with employees and set meetings to tell them the unfortunate news. This can help give them the time they deserve to process the news. In situations when this is not possible, you should still work to set aside a specific time to share the news. While this isn't ideal, at larger organizations, this is sometimes necessary. No matter the setting, communications about the layoffs to affected employees should be clear, honest, and as concise as possible, with care given to a compassionate tone. Don't hide behind jargon or industry terms — just be clear, concise, and truthful. In a piece for Ragan in November, Beth Haiken gave some color to this type of situation.
The term "go forward" is today's "right-sizing" and several companies have been (rightly) castigated for using it. Don't use either term. Don't use any jargon, in fact, and don't even think about using the word "family." Be sensitive to nuances that may strike the wrong tone — those you are laying off aren't "leaving us" (which sounds voluntary), they are being let go. Also be sensitive to the way you use "inside" language: when you lay people off they are no longer "Andorians", they immediately become "ex-Andorians" or "former Andorians." While they may identify as "Andoria alumni," that's a term they should choose for themselves should they want to.
For a prime example of how not to communicate in this situation, let's take a look at what Better.com's CEO did in 2021, laying off hundreds of staffers in a three-minute Zoom, just after getting hundreds of millions of dollars infused into the business. Here's a direct quote from that call, as reported by CNET:
"If you're on this call, you are part of the unlucky group that is being laid off," Better.com CEO Vishal Garg said Wednesday on the call, a recording of which has since circulated on TikTok and YouTube. "Your employment here is terminated effective immediately."
This is perhaps the best example of how to shoot yourself in the foot communicating about a layoff from a leadership perspective. It comes off as cold, doesn't give any time for questions, and seems lacking in any sort of compassion. Employees are human beings, not just numbers on a balance sheet. Garg ended up apologizing later, but the damage to his reputation as a leader was done. Give people the respect they deserve after serving your organization with their talents.
Mixternal strategies
If you work at a large enough organization, there's a good chance that the news of your workplace's job cuts will make it into the public sphere. For this reason, it's important to nail down what you're going to tell the outside world about why you're cutting jobs. In many cases, the actual emailed notice to employees may leak to the press, so write those documents expecting that they will. It's a show of transparency to post these letters directly to a corporate newsroom or blog to show you have nothing to hide.
Be honest — but don't give away information that'll make the organization look cruel or cold. Be sure that you show thankfulness to the affected employees and genuine care for the situation. It'll go a long way toward earning goodwill in the public eye.
Be prepared
Not only are layoffs a painful affair, they also can take quite a lot of logistical planning to communicate to affected employees. That's why comms pros need to have a plan of action in place before breaking the news.
According to Harvard Business Review:
It's critical to plan the details of the communications rollout, starting from before the impacted employees are informed and including any actions that follow those meetings. Most often these include: notification to the entire company before the notifications begin, an all-hands meeting for remaining employees; company-wide emails; distribution of separation paperwork; website announcements; and social media postings.

You may also want to include other actions in your plan — such as updates to internal documentation (org charts, for example), reductions or eliminations in facilities, and notifications to business partners — depending on circumstances, the structure of your company, the number of employees and worksites, and other factors.
As a comms pro, it's important to know about all the other fallout that surrounds a layoff, particularly being able to communicate about job roles that might change or leadership shifts. With the proper prep work, comms can be able to answer the many questions that might arise from remaining staff about the job cuts and how they affect them.
Sean Devlin is an editor at Ragan Communications. In his spare time he enjoys Philly sports, a good pint and '90s trivia night.
COMMENT
2 Responses to "How to communicate before, during and after layoffs"
Ronald N Levy

says:

Your message from management can help in several ways to minimize injury, among those laid off, to esteem for the company and to their self-esteem.

.1. One message from management should be "we are eager to invite you back." Almost every employee has been an asset and management would love to regain these assets that are leaving hopefully temporarily.

.2. The layoffs for now have been necessary to avoid worse layoffs that could be caused by delay, worse for remaining employees and worse for the chances of re-employing those who are laid off for now. (There are laws so be careful not to promise what no one can promise.)

.3. The company when called for references will have excellent things to say. Few departing employees, although disappointed, want to damage or endanger future references so it can be good to mention these. Be damn sure that negative references by anyone don't get the company sued. Negative refences could make some-reference givers feel "vengence is mine" but make your lawyers think "WHY did he have to say that?"

.4. The company is eager to help departing employees with possibly useful information like employment dates, health records and information for taxes, and give employees an "action line" phone number or email address for any needed speeding up of such information. Give departing employees just as much company cooperation as you'd want for yourself. Check yourself to be sure your action line produces not just callbacks but action.

.5. Emphasize what the company and departing employees have done for the public, facts that can give departing a feeling of pride that gets mixed with and may soften their regret.

.6. Also point out what the community can do for departing employees. Cite phone numbers and email addresses departing employees can use to get information on healthcare benefits, unemployment benefits and other
services employees deserve from the community.

.7. Avoid blaming the company for unavoidable realities that have made the layoffs necessary. This is no time to pat yourself on the back but be careful so what you're saying won't be interpreted as a kick of your company below the back.

Ella Campbell

says:

How do you report companies that violate the WARN ACT?