Get ready for 2024 elections, new Adidas CEO and more
Plus: Turmoil grows around Twitter's 'official' badge.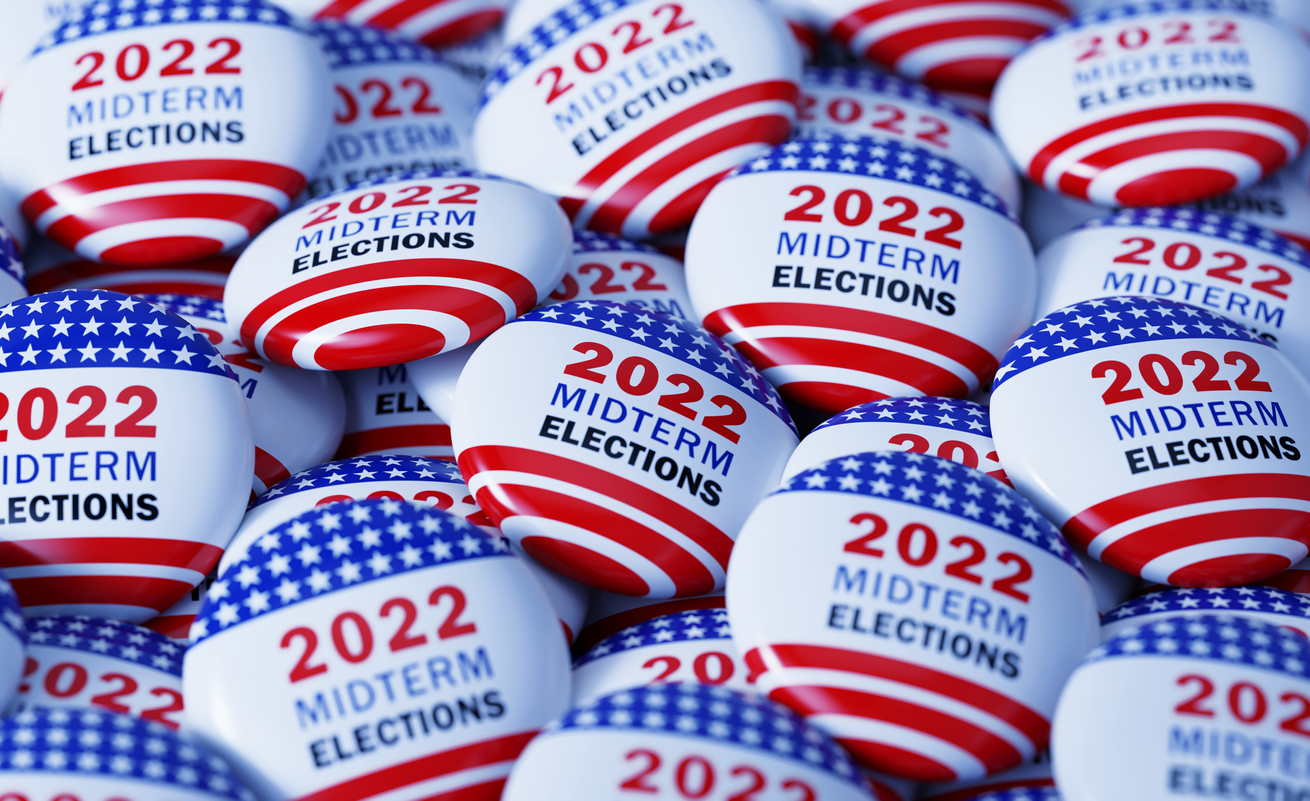 After a contentious election, the country is still waiting for answers about who controls Congress following Tuesday's midterm elections.
Republicans needed to flip 16 U.S. House of Representative seats to take control there. They have won nine of those races as of Wednesday morning. Control of the Senate remains too close to call.
Governor races in Alaska, Arizona, Kansas, Nevada and Oregon haven't been called yet.
[FREE GUIDE: The Ultimate Corporate Communications Internal Email Broadcast Best Practices]
The midterm races are setting the stage for the 2024 presidential elections, where voters could see a rematch of President Joe Biden against Donald Trump — though newly re-elected Florida Governor Ron DeSantis could be waiting in the wings as a Republican spoiler.
Why it matters: All eyes are turning to the 2024 election as the dust settles from Tuesday's midterms. The political battles are far from over. Smart communicators should continue to update crisis playbooks to prepare for political issues that will impact their brands.
Adidas picks new CEO as it deals with Kanye West fallout
Adidas has chosen a new CEO as it deals with the fallout from delaying cutting ties with Ye, formerly known as Kanye West, over his antisemitic remarks.
Norwegian Bjorn Gulden, 57, will become the new leader of Adidas on January 1, according to a CNN report.
Adidas took a $247 million hit to its fourth-quarter sales after ending its relationship with Ye last month over antisemitic comments made by the rapper. Morgan Stanley reported that Yeezy products generated nearly $2 billion in sales last year for Adidas, 8% of the company's total revenue.
Gulden, who has been CEO of Puma since 2013, has been credited with leading the company to a record-high in quarterly sales between July and September. He led the apparel and accessories business at Adidas in the 1990s.
Adidas said outgoing CEO Kasper Rorsted will leave the company by mutual agreement at the end of this week.
 Why it matters: Gulden faces a large to-do list as he takes over. Adidas is expected to next comment later this month during earnings call on its delayed decision to drop Ye as a partner and how the company plans to respond. Investors and the public will be watching to see how the company's next steps are to repair its image.
Has Elon Musk already killed Twitter's new verification badge?
Twitter is adding a gray checkmark to the iconic blue.
Esther Crawford, the Twitter VP leading the revamped Twitter Blue subscription, confirmed that in addition to the blue checkmarks, the company will also use a separate "official" label for "select" accounts.
A lot of folks have asked about how you'll be able to distinguish between @TwitterBlue subscribers with blue checkmarks and accounts that are verified as official, which is why we're introducing the "Official" label to select accounts when we launch. pic.twitter.com/0p2Ae5nWpO

— Esther Crawford ✨ (@esthercrawford) November 8, 2022
These include "government accounts, commercial companies, business partners, major media outlets, publishers and some public figures."
"Not all previously verified accounts will get the 'official' label and the label is not available for purchase," Crawford tweeted.
The official marks were starting to roll out Wednesday.
It is unclear how and when Twitter will verify official accounts, or if there will be an application process, similar to how the blue-check verification used to work.
Crawford also went viral last week for sleeping on the floor of her Twitter office before new CEO Elon Musk's layoffs.
UPDATE: Musk said in a tweet that he had "killed" the badge just hours after it began rolling out.
Just hours after rolling out the "Official tick" this morning to have some semblance of trust on this site, Musk says he's killed them. pic.twitter.com/Fq7Eu5HPzj

— David Mack (@davidmackau) November 9, 2022
Why it matters: Twitter continues to muddy the waters. After CEO Elon Musk made statements about opening "verification" (which involves no actual confirmation of identity) to all, it was clear this would cause problems for public figures and brands. Now Twitter is having to obviously backpedal on those grand promises in order to reassure these important customers with a new badge. It's another signal that Musk's "tweet first, ask questions later" approach to leadership is causing problems and confusion.
Mental health issues rising among PR professionals, study says
Helping businesses address and respond to the pandemic while dealing with it on a personal level has led to mental health issues among public relations professionals.
A new study from the Public Relations Society of New York said more resources need to be offered to professionals to preserve the future of the industry.
"As leaders start to plan for 2023, mental health should be the first item on their organizational agenda," said Aaron Kwittken, who serves as president of the group. in a news release. "
The study's key findings included:
About 40% of group members say they feel pressure and/or anxiety from their job every day.
79% of members agree that they feel anxious and uncertain about the future.
68% of members agree that COVID-19 is hopefully coming to an end, but they still have emotional scar tissue.
54% of members agree that while they are generally doing OK these days, they don't feel like they are in a good "head space".
Why it matters: It's encouraging to see how society is taking mental health more seriously these days. But it's one thing to talk about the problem, it's another to take steps to find solutions to help solve the problem. How is your organization addressing mental well-being?
Chris Pugh is a staff writer for PR Daily. Follow him on Twitter and LinkedIn. Send story ideas to ChrisP@Ragan.com.
COMMENT
Tags: adidas, kanye west, mental health, midterm elections, public relations, Twitter