Modera's Alyson Yarberry on how to make giving back a foundational principle
With a mindset centered on service, a PR pro can make the work particularly meaningful, even during difficult times.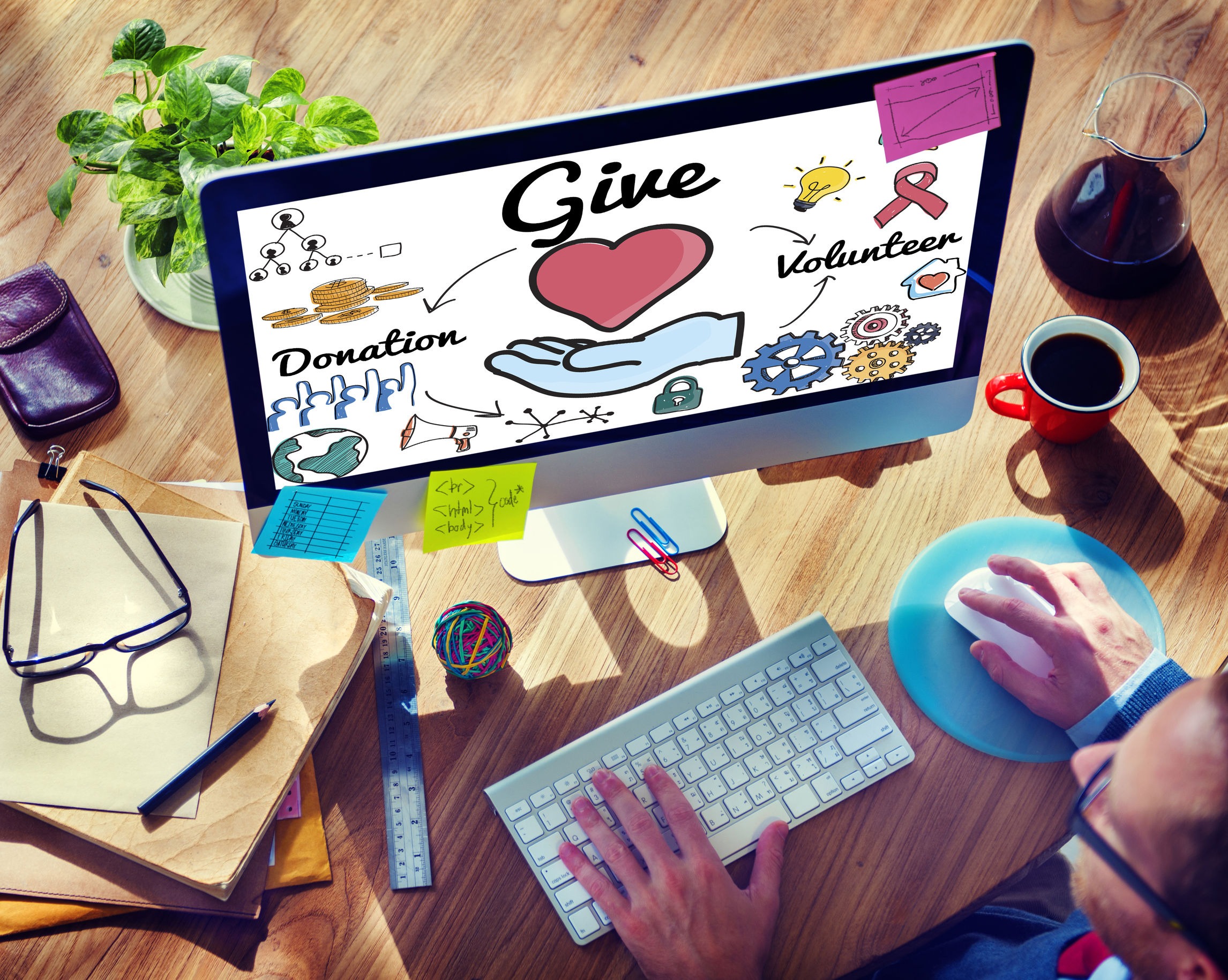 Amid all the challenges of the COVID-19 crisis, it can be hard to find motivation.
One PR pro says that by finding ways to give back can offer a unique value to communicators as they try to push through the hardship of remote work and lockdown life. Even as society starts to open up, finding ways to be of service can make all the difference for exhausted pros.
Alyson Yarberry, founder and president for Modera, shared her tips for finding meaning in the work and looking to come back stronger than ever with her team in our latest in the "Day in the Life" series:
1. What's the first thing you do every day when you wake up?
Yarberry: Read the news. I'm a bit of a news junkie and have found it's better if I get my initial briefing while still in bed. This way, I can focus my "out of bed time" on getting ready for my work day.
When I wake up I love knowing that "The Skimm" will be in my inbox. I love its writing, very smart, clever and informative.
2. Who is the most important person you talk to every day?
Yarberry: I'm incredibly lucky to still have my parents in my life, and even though some days it's just a text, knowing they are still going strong at 80 and 84 years old gives me the inspiration I need to make it through the hardest of days.
3. When do you plan to go back into the office? Do you want to go back?
Yarberry: I don't think we will ever work in an office the way we used to.
Prior to the pandemic, I had already moved the agency into a co-working space to allow for more flexibility. When it became clear things were changing long-term, I moved into a smaller space to allow for a few desks as well as conference room access. This way, we are ready once we are able to have in person meetings again. I see that as the main reason for keeping the office, I really miss in person meetings. So over Zoom!
4. What's a new tool you have discovered that you just can't live without?
Yarberry: While new to me but certainly not new to others, I was forced to use Slack when we became a 100% remote workforce overnight. Now I can't imagine living without it. I admit, it gets overwhelming but it has greatly reduced the number of emails I receive making it feel much more manageable.
5. What was your favorite work memory from the past year?
Yarberry: Giving back is one of the founding principles of Modera and it definitely makes me feel grateful for our continued success and our ability to weather the storms over the past decade as we celebrate Modera's 10-year anniversary.​
Each​ year Modera is fortunate enough to share some of the fruits of our successes with non-profits.​ Historically, I have chosen which non-profits we would support but this last year, I wanted to put those decisions in the hands of each Modera teammate to select a non-profit organization and cause near and dear to each of our collective hearts. Modera donated $100 for every year of consecutive employment for an employee to a non-profit of their choice. Whether it was $100 or $1,000 the employee was giving, they took the time and care in researching and selecting an important cause and crafting a response on why they chose their specific charity and what it meant to them. I truly learned something deeper about each of my employees through their selected cause.
6. What has been the biggest "lesson learned" from 2020?
Yarberry: Resiliency! When I received the first email from a client telling me to stop all work immediately due to their business temporarily being closed by COVID-19 restrictions, I felt an overwhelming amount of dread.
However, by shifting attention to the clients whose businesses were not negatively impacted we were able to assist in accomplishing record growth for one client in particular. I'm a realist, but I also don't panic. After 10 years in the business, I've learned anything is possible.
7. What's your No.1 message to clients, co-workers or employees for 2021?
Yarberry: We are in this together!
I love owning a business, but I value the personal relationships I've built over the years more than anything. I think we've all learned how to lean on each other, be there for each other and approach everything with more compassion. I have never valued our company culture more than I do today because I know my team is looking out for each other.
8. What makes you hopeful about the future of PR?
Yarberry: We've all become reliant on content during the lockdown, from information to entertainment to necessary distraction. I think the past year has made those in the industry more aware and responsible. I also think there's a visible shift towards positivity in our industry and I'm really excited to be a part of a hopeful future.
COMMENT