Peppercomm, Intel, Haymaker and more honored at Ragan's Media Relations Awards Gala
The virtual gathering, hosted by Ginger Zee, chief meteorologist for ABC News, celebrated the best of the best in PR and external communications for 2020.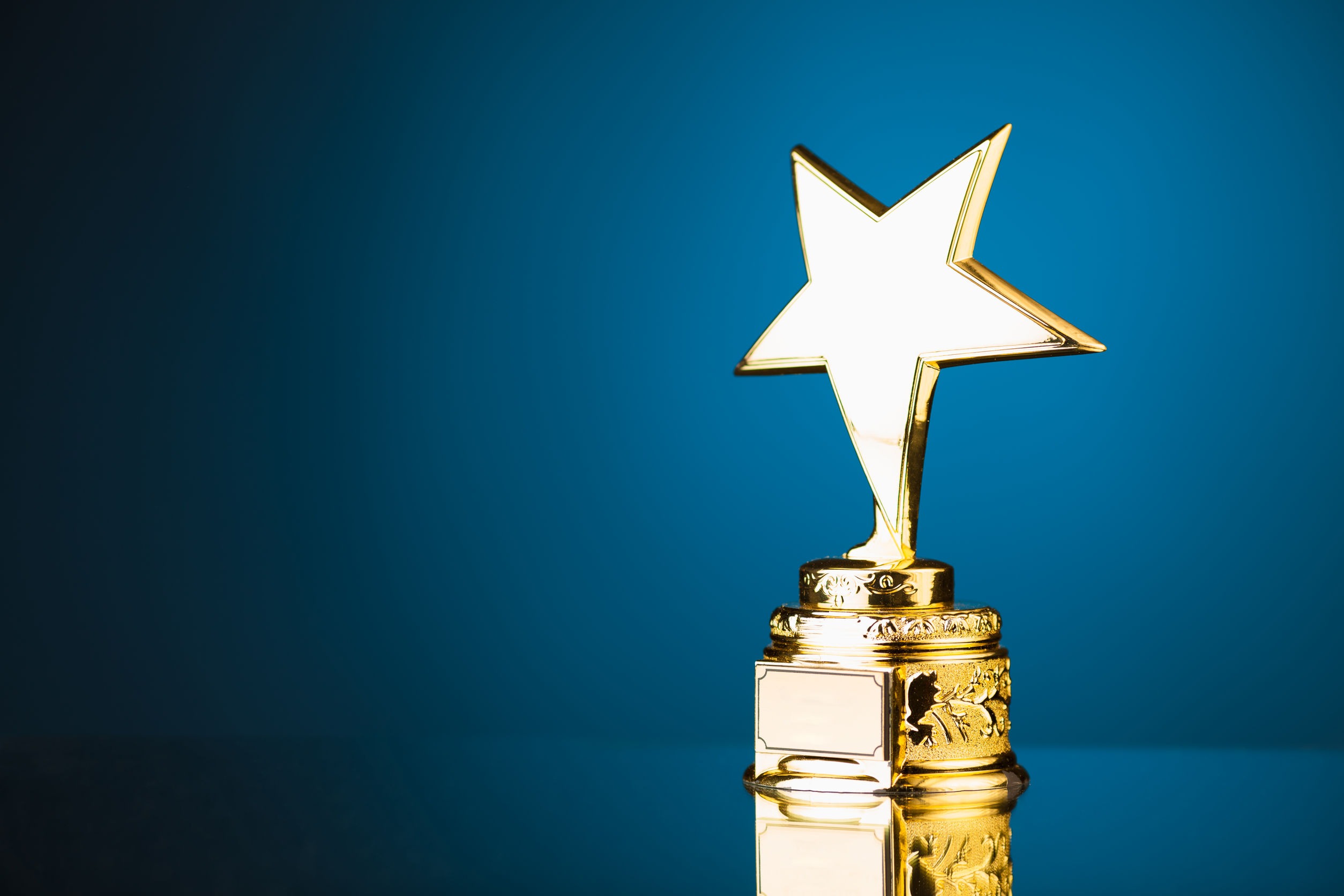 The work of PR pros hasn't stopped for a pandemic—so neither should the work of celebrating their successes in organizations large and small.
Ragan and PR Daily brought together finalists for an afternoon of virtual camaraderie and networking to honor professionals who had big media-relations wins during the year. The event, held Oct. 15, was hosted by Ginger Zee, ABC News' chief meteorologist, who gave attendees a peek at her basement studio where she films her show and shared how she has adapted to media work during COVID-19.
Other guest presenters included Sarah Evans, founder and CEO of Sevans Strategy, and Brandi Boatner, social and influencer communications lead at IBM, both of whom shared their takeaways from a challenging year and what headline they would give to a year of change and disruption.
Boatner's contribution summed it up well: "Are you serious?"
When it came to the many media-relations honorees, there was much to be serious about.
The grand prize for Media Relations Campaign of the Year, Budget over $50,000 went to AxiCom and Intel for their work on Intel's "AI for Good" program. The team partnered on an episode in Robert Downey Jr.'s docu-series about AI, which earned more than 1.5 million views on YouTube Premium and 54 inquiries from four continents. The episode focused on AI's role in combatting poachers in wildlife refuges.
The grand prize for Media Relations Campaign of the Year, Budget Under $50,000, was awarded to Peppercomm and Pirelli. Their campaign to raise awareness about the need for winter tires when the temperature drops below 44 degrees resulted in media coverage in the Associated Press and the Washington Post, and accompanying social media produced 1,400 impressions per day on Twitter.
Media Relations Professional of the Year went to J.J. Colao, founder of Haymaker. J.J. Colao launched his agency in 2014, after three years as a staff writer at Forbes. The agency now has a full-time staff of six and seven-figure revenue.
Other winners honored at the event included:
The Hoffman Agency and Snap Inc.! & Livongo, "Best Brand Messaging or Positioning Campaign"
No Fixed Address Inc., and the Hospital for Sick Children (SickKids), "Best Cause Marketing Campaign"
The Alibaba Group, "Best Content Marketing and Brand Journalism Campaign"
UW Medicine, "Best Crisis Communications Campaign"
SourceCode Communications and Cambridge Mobile Telematics, "Best Data-Driven Media Relations Campaign"
AxiCom and Intel, "Best Exclusive Content Strategy Campaign"
The Hoffman Agency and Supermicro, "Best Global Media Relations Campaign"
Novitas Communications and the Colorado Apartment Association, "Best Governmental or Public Affairs Media Relations Campaign"
Livongo, "Innovation in Media Relations"
Havas Formula, "Best Integrated Marketing Communications Campaign"
Aflac, "Best Media Pitch"
Diffusion PR, "Best New Product or Service Launch"
MileniumGroup: No Limits, Chevrolet Peru, "Best Newsjacking Campaign"
BML Public Relations and Big SNOW American Dream, "Best Press Event or Media Tour"
Dittoe Public Relations, "Best Purpose-Driven Campaign"
Landis Communications, and the Peninsula Open Space Trust, "Best Social Media Campaign"
No Fixed Address Inc., and the Canadian Centre for Child Protection, "Best Stunt or Special Event"
Fiaschetti Communications and Saama Technologies, "Best Thought Leadership Campaign"
Sharp Think and Abacus Health Products, "Best Use of a Celebrity or Personality"
There were also many honorable mentions honored in each category. To see a full list of winners and honorable mentions, visit the Media Relations Awards Gala site.
COMMENT
5 Responses to "Peppercomm, Intel, Haymaker and more honored at Ragan's Media Relations Awards Gala"
Ronald N. Levy

says:

To non-PR executives, many in PR sound alike and after awhile almost look alike. So many recruiters and accounts select PR executives and PR firms from among the winners of these PR Daily awards.

Nicole Bromilow

says:

I dont understand what the award is for?
I would not have a clue who would qulify to win, its very seldom u see much good on the internet anymore, which is heartbreaking.
Ted Kitterman

says:

Hi Nicole,
These were our Media Relations Awards, celebrating the work of PR professionals on their work on earned media campaigns.

-Ted
Nicole Bromilow

says:
Ok. So I am the obvious winner.
i was just taken off gaurd because no on ehas ever given me so much as apat on the back. For anything.
And then the Regan awards wanted me to pay 500 Dollars to enter. To win a prize which to me defetead the object of winning a prize,
Sorry I have to add this, Give the internet back to the users !!!!
Nicole Bromilow

says:
My Name is Nicole Bromilow, and I have to say that I rejected the award because you wanted 500 dollars from me to enter, so my answers above is just proof of how far people will go for money, Even PR Daily knows my identity does not belong to me anymore.
Please take my name off your website