Poor employee survey creates PR headache for Google, Uber and Lyft explain fuel surcharges and digital promos create fatigue
Also: A look at Disney CEO Bob Chapek's extended apology and Starbucks partners with Volvo on electric vehicle charging stations.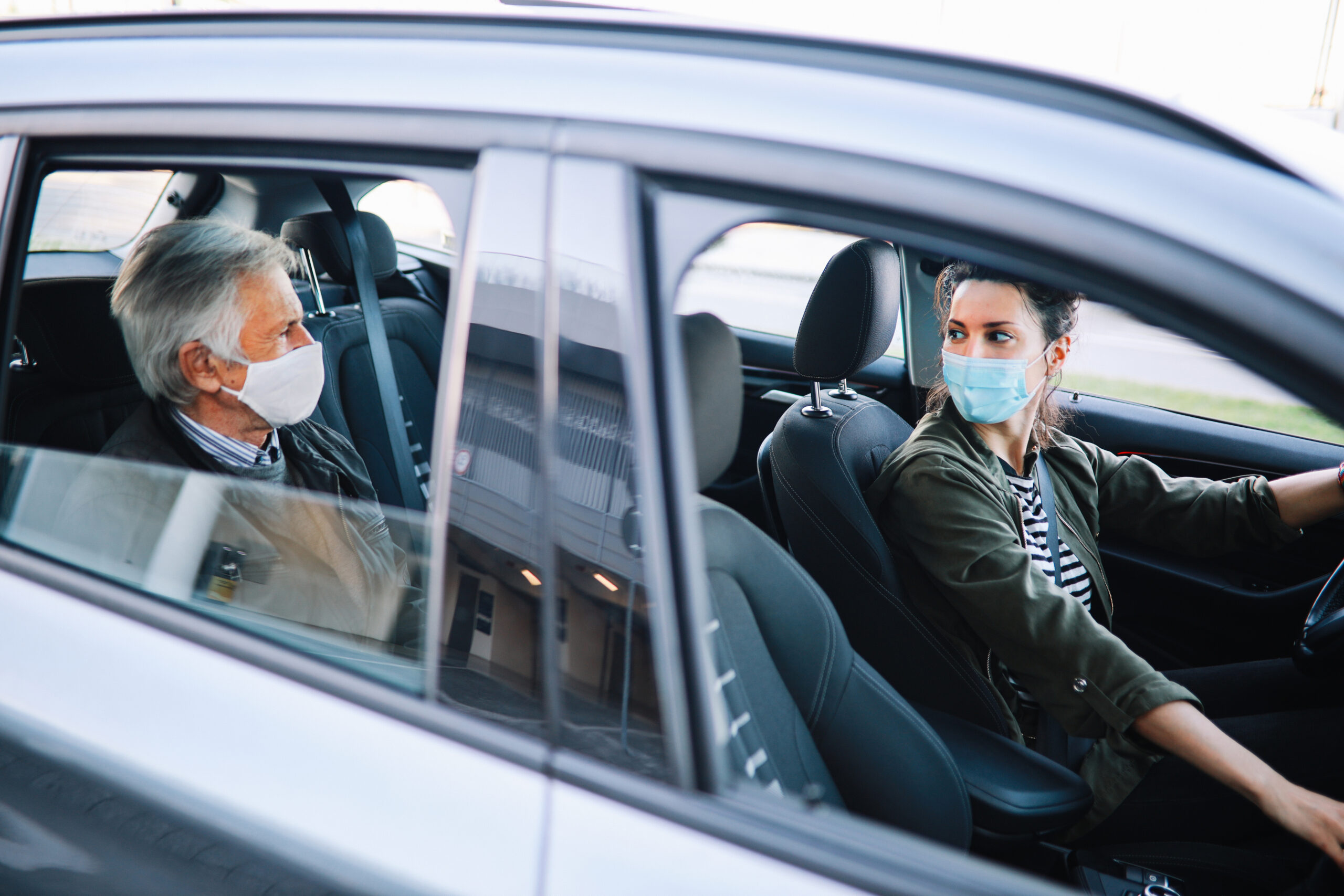 Hello, communicators:
If you've ever wanted to order a latte and charge your electric car at the exact same time, today is your lucky day.
Well, not quite today—but EV charging stations will be installed at 15 Starbucks locations between Denver and Seattle by the end of 2022, thanks to a partnership between the coffee company, Volvo and ChargePoint.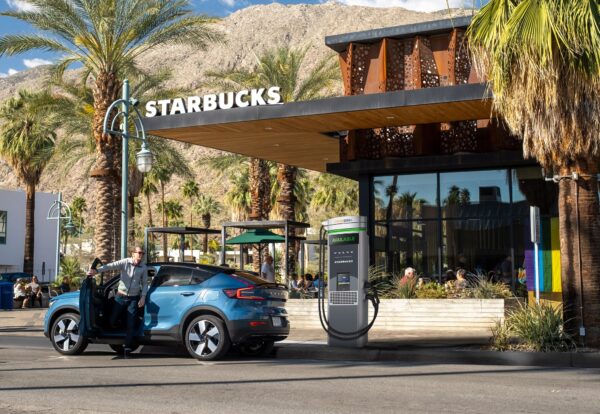 From the Starbucks press release:
"We have a bold long-term sustainability vision and ambitious goals for 2030," said Starbucks president and CEO, Kevin Johnson. "Starbucks partners around the world are passionate about protecting our planet and are at the very center of driving the innovation that enables us to give more than we take from the planet."
What is your organization doing to meet its ESG goals this week?
Here are today's other top stories:
Google's poor annual employee pulse survey results nab headlines
According to the tech giant's latest internal pulse survey, Google employees are dissatisfied with compensation and promotions.
Just 46% of respondents characterized their pay as competitive with similar positions at other companies, according to CNBC. That number is 12 points lower than it was last year.
A modestly higher number, 56%, say their pay is "fair and equitable," a drop of eight points from the prior year. Some 64% of employees said their performance is reflected in their pay, down three points.
"We know that our employees have many choices about where they work, so we ensure they are very well compensated," a Google spokesperson said in a statement to CNBC. "That's why we've always provided top of market compensation across salary, equity, leave and a suite of benefits. Getting employee feedback is important, and we'll continue to ensure we pay competitively everywhere our employees work and help them grow their careers at Google."
Why it matters: "Googlegeist," as the employee pulse survey is known, reveals that Google employees are, by and large, unhappy with their pay at the company—a huge hit to Google's reputation in the job seeking world. Google claims its workers are "very well compensated," which only seems to echo a potential disconnect with the survey results.
Underplayed in reports about the survey is the company's performance on measures like "mission" and "values." Employees gave Google great scores on these metrics, underscoring how pay isn't the only consideration as workers analyze brand reputation and where they want to work.
---
MEASURED THOUGHTS
Research from hybrid experience company PFL shows personalization and physical marketing tactics are two proven ways to get through to audiences who are growing tired of digital communications.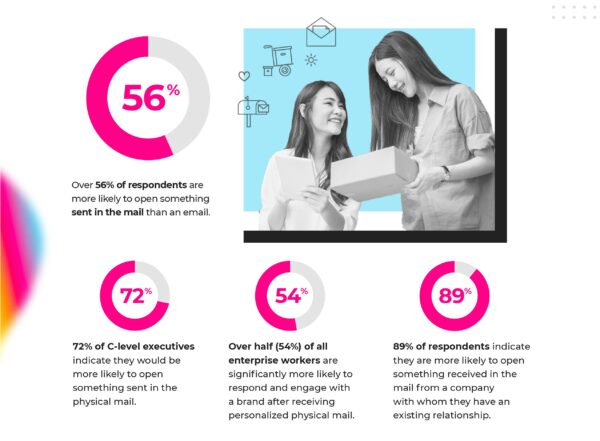 The PFL survey found that 52.4% of workers "experience fatigue due to the volume of digital promotions they receive at work," and higher-level employees (C-suite, that's you) receive 2.5 times more promotional emails than entry-level employees.
The survey also showed that more than half of respondents (54%) said they would be more likely to respond and engage with a brand after receiving personalized mail.
While digital communication is still king, when's the last time your organization considered using physical mail to reach screen-fatigued audiences?
View the full PFL survey here.
---
TAKE OUR SURVEY
We want to know about your career as a social media professional.
How big is your team? Do you feel valued at your organization?
If you're interested in helping benchmark the career path potential of social media professionals and shedding light on how the discipline is internally managed, viewed and evaluated, take our survey. The Social Media Career Survey is a follow-up to a 2020 report by the Institute for Public Relations, Ragan Communications and the University of Florida.
Whether you're in charge of company social media or involved in management for a client, we welcome your participation.
Respondents will receive a full report on the findings, which will also be shared on PR Daily.   Responses will remain confidential.
---
EXECUTIVE COMMS
Disney employees were not happy with CEO Bob Chapek's take on the company's relative inaction on Florida's controversial "Don't Say Gay" bill.
Following backlash on social media, Chapek walked back his claim that Disney wouldn't make a public statement on the bill, which would ban the discussion of sexual orientation and gender identity in grade-school classrooms.
Late last week, Chapek took his apology a step further, announcing that Disney would pause political donations in Florida and telling employees he "missed the mark."
"Our employees see the power of this great company as an opportunity to do good," Chapek wrote in a statement to employees. "I agree. Yes, we need to use our influence to promote that good by telling inclusive stories, but also by standing up for the rights of all."
Chapek's extended apology to employees and the LGBTQ+ community, coupled with Disney's pausing of political contributions in its home state, offers an example of how to respond when pushed by stakeholders to do more on a social issue. Action and messaging combined can be a powerful tool when trying to right wrongs—or make a point.
Uber, Lyft explain temporary fuel surcharges
Rideshare service Lyft announced this week that it join rideshare competitor Uber in adding a temporary price increase to rides in order to compensate drivers for spiking gas prices.
"We've been closely monitoring rising gas prices and their impact on our driver community," a Lyft spokesperson told NPR.
Uber published a blog post to its online newsroom last week explaining the price bump.
"We know that prices have been going up across the economy, so we've done our best to help drivers and couriers without placing too much additional burden on consumers," the post reads. "Over the coming weeks we plan to listen closely to feedback from consumers, couriers and drivers. We'll also continue to track gas price movements to determine if we need to make additional changes."
What you should know: While rising gas prices are closely tied to the global response to the conflict in Ukraine, neither Uber nor Lyft mention the political implications of paying more at the pump. It's a good example of how to communicate changes driven by outside forces without inserting your organization into the political debate surrounding market realities.
COMMENT