Meet the new PR Daily team
Including info on how to pitch guest articles.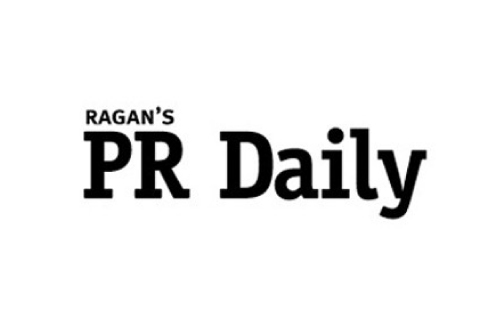 We've had a few changes behind the scenes here at PR Daily, and we wanted to introduce ourselves. After all, this is a relationship business, so let's get to know one another!
Allison Carter is stepping into the role of executive editor. You may have seen her byline here and on Ragan.com already, but now she'll be contributing more to PR Daily and steering its overall content direction.
Based in Indianapolis, Carter has experience in content marketing and advertising agencies, but she's spent the last seven years at the Indianapolis Star in a variety of roles including social media, content creation, digital strategy and editing just about every beat from breaking news to entertainment to COVID-19.
Follow her on Twitter, LinkedIn or email her at AllisonC@Ragan.com.
Gideon Fidelzeid is also bringing his considerable experience in the industry to PR Daily, in addition to his core role as editorial director of events. You may recognize his name from the 21 years he spent at PRWeek, most recently as managing editor and senior producer with Haymarket Studio, the publication's custom content arm.
In his two decades at PRWeek, he played an integral role in many of the brands' most well-known properties, including the PRWeek Awards, PRDecoded (the brand's annual conference), Best Places to Work, the annual Agency Business Report, as well as numerous roundtables, webcasts, podcasts, and other in-person and virtual gatherings.
Prior to his stint at PRWeek, Fidelzeid was managing editor of MetroSports Magazine, a participatory sports publication that covered the New York, New England and Mid-Atlantic regions.
You can reach Fidelzeid on LinkedIn or at GideonF@Ragan.com.
Finally, you'll continue to see bylines from Emma Atkinson, staff writer for Ragan, writing our beloved Daily Scoop. Follow her on Twitter, LinkedIn or email her at EmmaA@Ragan.com.
Of course, the other important part of PR Daily is the expertise and insight of pros like you. If you're interested in pitching us a guest post, here's what we're generally looking for:
Written, video or infographic content that's of interest to external communicators, including PR, social media, crisis comms and related topics
Stories should be roughly 600-800 words
Exclusivity on PR Daily for at least two weeks
Send your ideas to AllisonC@PRDaily.com.
Thanks for your readership! Look forward for big things to come.
COMMENT
RECOMMENDED READING
PR
Xanthe Vaughan Williams