Report: 21% of comms roles across all organizations have diverse representation
A new report shows how companies must still make big changes to bring substantive diversity to leadership and executive roles in the PR industry.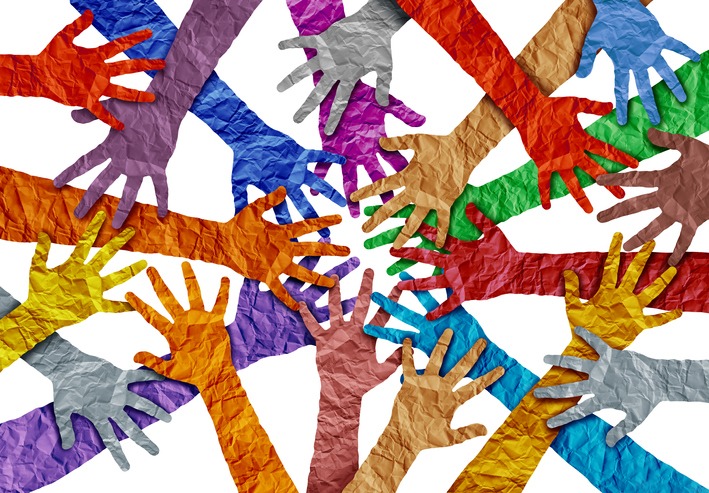 After a public reckoning on racial diversity, equity and inclusion in the last year, what progress has been made?
Any real gains in representation in the PR and communications industry first requires an accurate accounting. How diverse is the industry and its leaders? By tracking data over time, the numbers will show whether policies put in place after the death of George Floyd and the many conversations of 2020 are having an impact.
The Diversity Action Alliance (DAA), a coalition of public relations and communications leaders/organizations, has put out a report to benchmark the diversity currently represented in the industry.
To start, the industry is 78% white with only 21% reporting a diverse heritage or ethnic identity.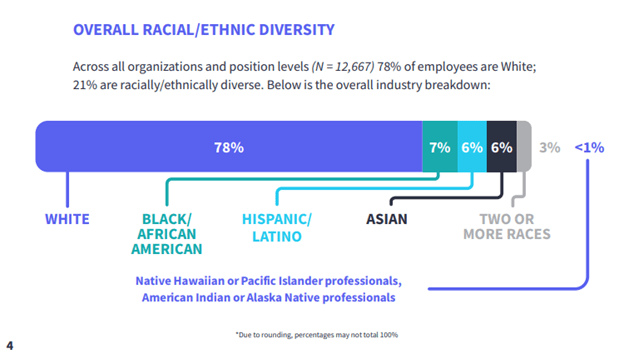 Unsurprisingly, the numbers are even more stark when looking at the diversity of top leaders: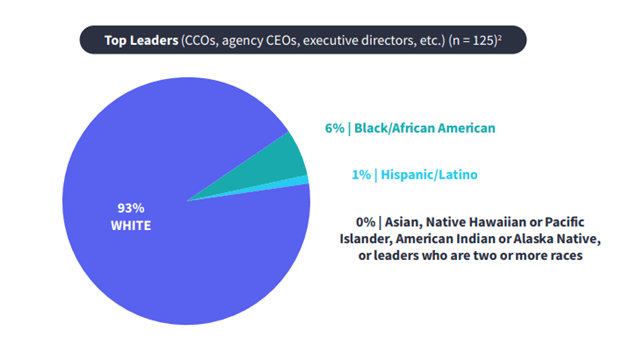 The highest numbers for diverse representation are found among administrative professionals and support staffers who often lack the clout and influence held by higher-ups: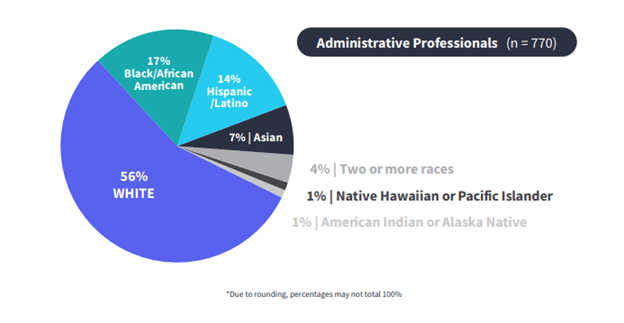 The report also looks at promotion practices, which sheds light on the problem of why diversity is increasingly harder to find at higher levels of the organization. One common roadblock for diverse employees is the jump from low-level or mid-level positions into upper-level management.
According to the report, for promotions of mid-level employees, 84% were white. And for promotions of low-level employees, 79% were white. The data shows a clear bottleneck for diverse workers looking to ascend the career ladder into positions of power and influence.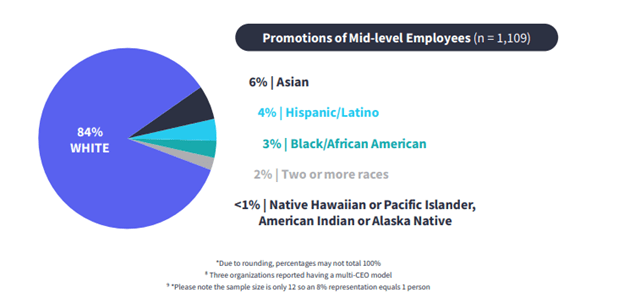 As to whether organizations are making a concerted effort to change the numbers represented in the report, there are plenty of options still on the table. For example, 73% of organizations surveyed do not have a chief diversity officer.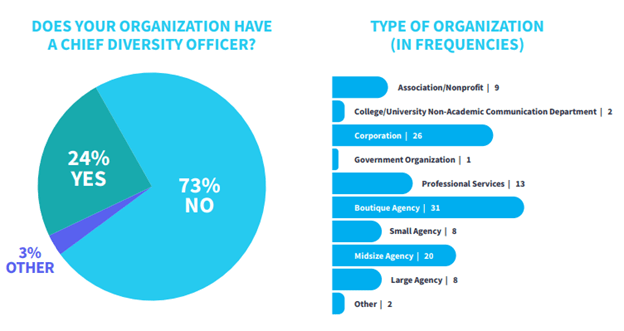 PR pros and leaders will have to keep their eyes on future editions of the DAA's benchmark report to see if progress is being made—or to understand if the industry is falling short of making a tangible impact.
You can read the full report here.
(Editor's note: Ragan Communications is a member of the Diversity Action Alliance.)
COMMENT