Research shows that TikTok has an edge over Instagram's Reels
Brand content performed better on Reels, while TikTok validates the success of influencer pages.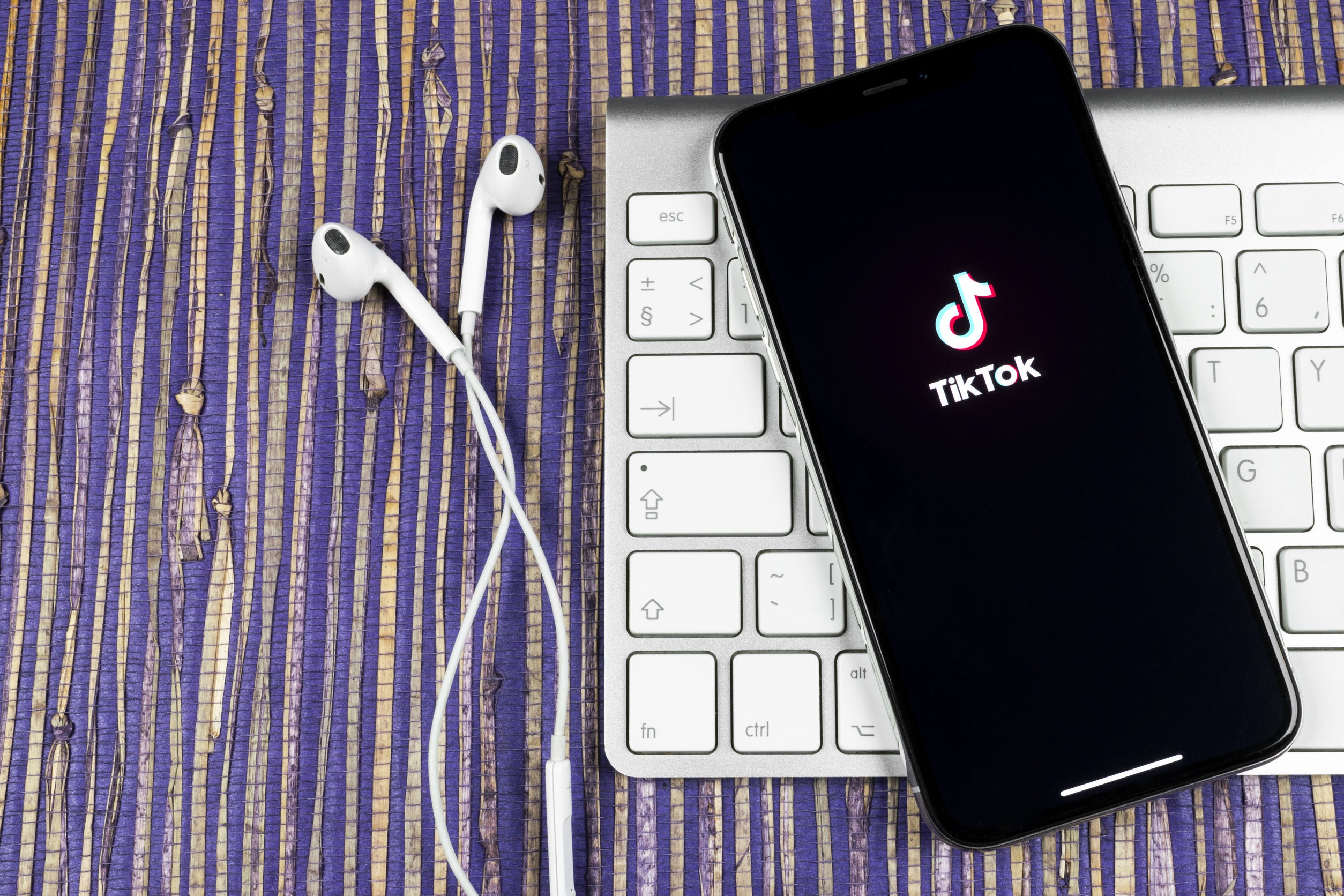 Editor's note: This article is a re-run as part of our countdown of top stories from the past year.
TikTok took social media by storm when the COVID-19 pandemic hit, as millions across the country were in quarantine and spending more time than usual on their devices. Dance videos, pranks, recipes and creative hacks infiltrated the internet and provided a community like no other.
By August 2020, the platform saw an 800% increase in users compared to January 2018. TikTok's authentic nature has indelibly changed the social media landscape by providing individuals with the opportunity to go viral in a more organic way. Loyal users and creators encountered a roadblock in August of 2020, when then-President Trump announced his plans to ban the beloved app. As TikTok users scrambled, Instagram's copycat–Reels–was born. Fast-forward six months and the TikTok ban has been shelved and Reels has become more formidable than initially anticipated.
Our team at Markerly couldn't help but wonder which app performs better, by how much, and in what capacities. We gathered user and post metrics (followers, likes, comments, shares, and views) from 80 influencers and 10 brands across both Reels and TikTok. We also looked closely at instances of cross-posting the same content on both platforms, to draw a true comparison wherever possible. Our data indicated that engagement rates on TikTok were significantly higher than Reels for individual users, particularly influencers and celebrities. However, when analyzing brand pages, Reels received higher engagements and impressions, which we believe is due to the presences they have established on Instagram.
TikTok vs. Reels
Since TikTok was born out of authentic, light-hearted and creative content led by individuals, it's no wonder that these users and creators appear to outperform brands on the app.
For instance, Justin Bieber posted the same dance challenge on both platforms. On Reels he garnered roughly 4.8M likes, translating to a 3% engagement rate. On TikTok he received 9.5M likes for a 49% engagement rate. Kylie Jenner generated an 89% impression rate with 23.5M views on TikTok in one post. The same content on Reels received over 1M views but, with Jenner's significantly larger Instagram following, this amounted to an impression rate of just 0.5%.
TikTok's standalone product has the unique ability to drive organic engagement and visibility that has never been seen before, particularly among users with smaller followings. On the other hand, Reels has the advantage of being built on Instagram, meaning a stronger presence from brand pages and an already captive audience, which increases visibility.
We calculated the impression rate (views/followers) for six pieces of cross-posted content from brands including Sephora, Burger King, and DSW. Based on this relatively small sample size, we found average impression rates for brands on Reels to be higher than those on TikTok. On Reels, the cross-posted brand content we analyzed received an average 12% impression rate, compared to a 5% average impression rate for the same content on TikTok. Those already immersed in Instagram and following these brands could check out Reels without downloading a completely different app.
Reels reaches people where they already are, and our data indicates that this is an effective strategy for brands.
The takeaways
For brands and influencers:
When it comes to seeing brand content, many are tired of the typical sponsored post and respond better to a more humorous, engaging tone. This tone is hard to achieve with a brand account alone, which may be why we found many brand accounts underperforming on TikTok, where feeds are dominated by authentic personalities. Utilizing influencers for this type of content can improve a brand's visibility on TikTok, while also opening up more opportunities for honest and necessary feedback and conversations between creators and like-minded followers.
For cross-posting:
To meet your audiences where they are and get in front of more users along the way, cross-posting is essential and the results of our study support this point. With TikTok and Reels, where the format is similar and followings may overlap, cross-posting can be tremendously valuable. Each platform holds unique value, depending on the user. Our data showed that TikTok is the best venue to drive high engagements on influencer content while Reels offers the same potential for brand accounts. However, it's worth mentioning that Instagram recently announced that its algorithm will not promote Reels that have TikTok's watermark. Marketers and brands maintaining a presence on both platforms through cross-posting might need to alter their campaign approaches to share similar, but not identical content across these channels. 
For the future of TikTok and Reels:
TikTok was built off of a powerful foundation and it's no secret that Instagram is trying to compete more directly with the introduction of Reels. The head of Instagram, Adam Mosseri even believes that TikTok is ahead and his team still has a long way to go but maybe not as much as originally anticipated. With this study, we hoped to reveal differentiators and benefits of TikTok vs. Reels. While we speculated that influencers perform better on TikTok, what's overlooked is just how well brands can perform on Reels.
What we do know for sure is that influencers and brands should take advantage of these respective channels and maximize the unique benefits to meet their audiences where they are.
Justin Kline is the co-founder of Markerly.
COMMENT
4 Responses to "Research shows that TikTok has an edge over Instagram's Reels"
TikTok certainly brings something new to the social media scene.

This blog explains the importance of the use of similar forms of social media simultaneously and describes their individual influences. The rise of Tik Tok has influenced more than just social media branding and advertisements. Tik Tok heavily influences the music industry and the promotion of new artists. Decade old songs have seen a spike in engagement and re-entered top charts due to Tik Tok trends that increase songs' popularity. Brands have discovered ways to promote their products using popular Tik Tok trends as well. While Instagram has incorporated Reels within its app, it does not compare to the environment of Tik Tok. Although this is true, brands should still utilize the advantages that Instagram Reels offer. Tik Tok drives new engagement but with the use of Reels, brands can target existing consumers in different ways in order to maximize their promotion efforts. Through the use of Tik Tok and Instagram Reels, brands can simultaneously drive organic traffic to their product, increase brand visibility and provide new forms of engagement to existing followers.

Georgia Havens

says:

Being a person who uses both Instagram and TikTok religiously, I found this research article to be very interesting. I was one of the many who started using TikTok in early quarantine. I boycotted the app for months because I was a loyal Vine user, and thought this was just another Vine copycat. Influencers such as Addison Rae became viral on TikTok, but not as much on Instagram. Personally, I would watch Addison's videos daily, but hardly checked up on her Instagram presence. This study compares the engagement of TikTok and Instagram Reels, which is something I have always been curious about. It makes sense that brands had higher engagement on Instagram than TikTok, due to the previous follower content. I would not think to follow Sephora on TikTok, but I care to on Instagram.

Georgia Havens
WESTERN KENTUCKY UNIVERSITY

Cher

says:

"TikTok's standalone product has the unique ability to drive organic engagement …"

I think this is the less talked about reason. Tiktok editor allows creators to interact content with each other, and also available for download. On the other hand, Instagram reel is pretty static in terms of the editing tool and tries to keep the content on the platform.

Recently, Instagram announced that content shared from other social media platforms will not be Insta-algorithm friendly (aka they are totally clueless about why Tiktok took their market share.)