What consumers think of brands that spoke out on Roe v. Wade
And of the companies that stayed silent.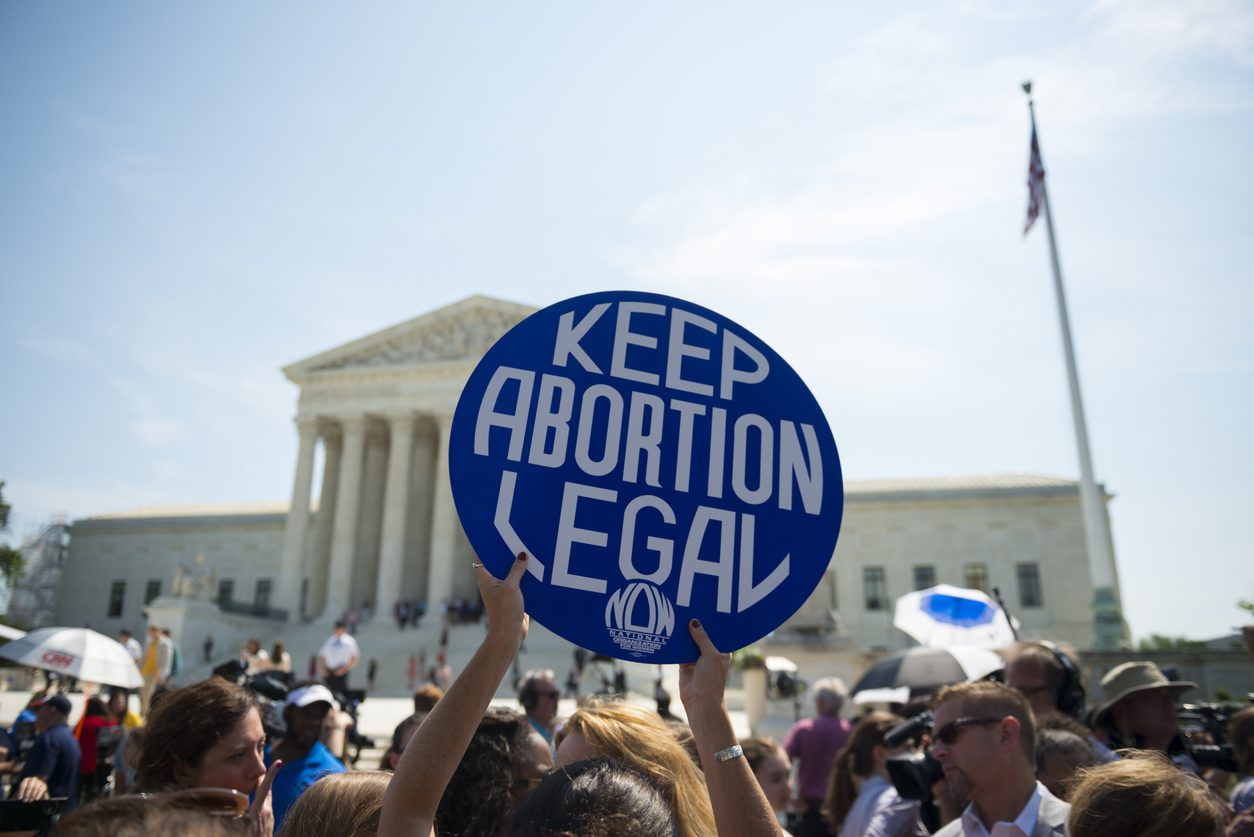 In the last two months, almost every brand that does business in America has had to consider whether or not it would chime in on the question of abortion currently roiling the nation.
Many brands did. Others chose to issue only internal statements. Still others remained completely silent.
We now have insight into how brands who made each of those choices fared, thank to a new survey from Cision. The company did a sentiment analysis of 33,000 tweets on the topic, plus qualitative analysis of 300 of the most impactful tweets.
Here's what they found, according to a press release from Cision:
Companies that issued public statements in support of Roe v. Wade
34% praised companies' willingness to announce support
32% raised criticism of inconsistent messaging in announcing support for previously or currently backing anti-abortion groups with actions or donations
Users indicated company's stance was enough to buy (6%) or boycott (1%) their products
Companies that issued internal messages only
Lack of public statements raised concerns for 70% of users, the negative sentiment citing inconsistencies and speculation of anti-abortion donations
4% praised the move
Companies that issued no response
67% of the negative sentiment called for a public stance
Users reacted by indicating they will stop using companies' products/services with 24% calling for boycott
Comments trending towards speculation of why companies stay silent
Takeaways
Even issuing a statement is no longer enough. It must be backed by consistent actions, including how you treat employees and how you spend your money where your organization spends lobbying money.
Issuing a statement or staying silent both carry risks. You won't be able to dodge the issue forever. But don't expect a tidal wave of new business from taking a stand – though you may see modest gains. The most important reminder is to act in a way that's in accordance with your organization's values and that speaks to your stakeholders and employees.
COMMENT
3 Responses to "What consumers think of brands that spoke out on Roe v. Wade"
Thanks for sharing. Agree that companies have to back it up. The Healthcare Businesswomen's Association ( a global non-profit advocating for women in the industry) took our own poll with our LinkedIn Community. An overwhelming majority (almost 90 percent) were likely to support companies that spoke out for women's reproductive rights. https://www.linkedin.com/posts/healthcare-businesswomen-s-association_hbapulse-hbaimpact-roevwade-activity-6952320758614290432-eAZr?utm_source=linkedin_share&utm_medium=member_desktop_web

Steve

says:

I would argue that a survey based on the sentiment of tweets (i.e., Twitter users), is essentially useless to draw conclusions about the population as a whole. Twitter users skew to the left by a large percentage; it's no surprise they would expect corporations to amplify their views.

Can we get a link to the Cision news release? I don't see it on their newsroom.