The Daily Scoop: Massive layoffs hit media industry, The Economist in hot water over controversial article 
Plus more news you can use today.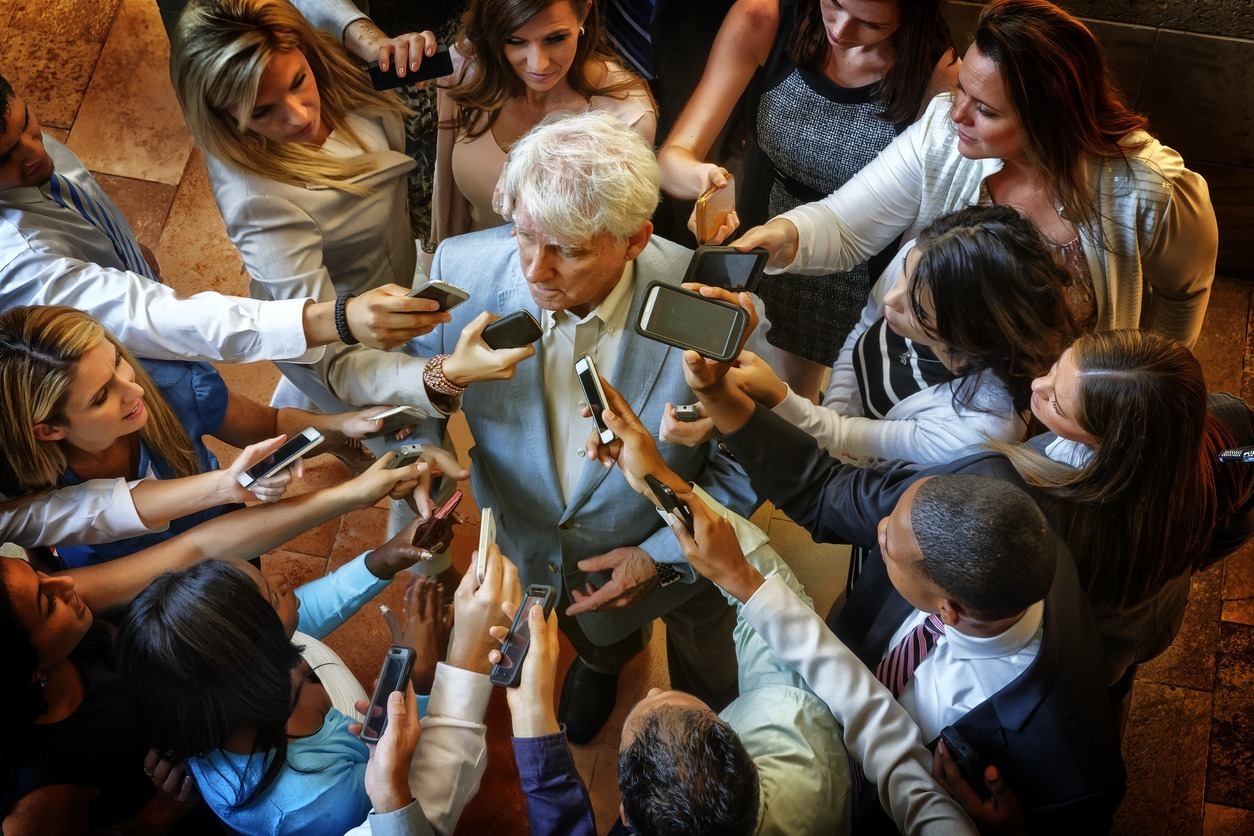 What's happening in today's media landscape?
It's unfortunately on the decline with a major hit to the industry due to thousands of job losses this year.
The Challenger Report detailed current media trends with a rundown on media job cuts and other issues impacting this field, according to Axios.
This industry has had at least 17,436 job cuts this year, described as the "highest-year-to-date on record," according to The Challenger report. In 2020, the industry saw 16,750 job cuts. Issues like debt after consolidations, "subscription fatigue," and decreased ad revenue are all taking a toll in the print, broadcast and digital media space, per Axios. The Athletic also faced cuts recently as well as the Los Angeles Times. In the spring, Gannett had to close or sell hundreds of papers and cut staff. BuzzFeed News shuttered as well.
Why it matters: With so many positions gone from the media industry at the halfway mark of 2023, the remainder of the year might look a bit gloomy. Fewer reporters mean fewer beats are covered. This leaves PR professionals scrambling to build rapport with new journalists in broader coverage areas, gain better traction with their pitches and find creative ways of being heard.
With the major drop in news outlets and ad revenues on the decline, it's time to get creative in finding additional places to pitch to and getting your brand's message out.
Think about building out or beefing up your brand newsroom and telling your stories directly to your audience. Dig deeper into the community and tell the people firsthand what's great about your brand's initiatives through community relations. Also, continue to step up your social media game to connect with your stakeholders online and via influencers. While we're not suggesting to simply bypass the press, an integral part of public relations, be nimble and ready to navigate unexpected roads ahead.
The Economist faces backlash over 'racist' news article description of Latin Americans
The Economist, a London-based current events magazine focusing on world and economic happenings, is in the hot seat. NBC News reported that The Economist wrote an article last week about Latin American workers and their reportedly lower-than-average labor output. "Why are Latin American workers so strikingly unproductive?" its headline reads, before calling the workers "useless." This was changed to "frustrated workers" after publication.
A June 9 editor's note explaining the change stated that the article's "useless" word choice "attracted criticism."
"As the article makes clear, all of this is beyond the control of individual Latin Americans, whose living standards have suffered," the editor's note continues. "We end with a call for better policymaking."
Why it matters: "It's racist, it's incendiary, it's insulting," Arizona State University history Professor Alexander Aviña said to NBC News.
Those are not the words you want to be affiliated with your brand, yet here we are.
The June 8 article was seen across social media as people demanded accountability from The Economist. Twitter user Aaron retweeted a post about The Economist article stating: "The Economist owes an apology to Latin Americans for this disgusting headline. What the hell?"
The Economist should have reported this matter in a way that's factual without offensive language playing on unfortunate stereotypes that overshadowed the story.
Aida Velasco tweeted about The Economist's "unfortunate headline," which she described as "full of stereotypes."
"I wonder how many latinx contribute to the paper?" Velasco asked.
According to Zippia, The Economist Newspaper Group has 350 employees with 54% white and 14% Hispanic or Latino. They tout on their website as being a company that "promotes an inclusive mindset." It's time that they start matching their mission externally, too.
The Economist is not new to racial-based controversy either. Last year they featured a Chinese Olympic winner Eileen Gu skiing mid-air with a pair of chopsticks holding her.
They were also called out for it and changed their picture afterward.
This is a sobering lesson to think twice and simply don't package insensitive and blatantly offensive material. While The Economist switched up their language to appear softer in tone with their reporting, the damage is already done.
Editor's Top Picks:
It's been a good run. Pat Sajak will retire from the "Wheel of Fortune" in 2024 after hosting the game show since its inception in 1981, he announced on Twitter. Sajak, 76, told The New York Times that," The time has come." The "pop culture phenomenon" has swept the nation for decades and still is going strong as a brand.
The media industry is not the only one shrinking its workforce. Grubhub laid off roughly 400 employees (15% of its corporate employees), CNBC reported. Grubhub CEO Adam Dewitt told his employees about the change in a Monday message. Dewitt said the company has a "solid foundation" but decisions have to be made to remain competitive.
Former President Donald Trump's second-time indictment is leaving a mark on the 2024 presidential race. Trump pleaded not guilty recently to charges of putting the country's "security secrets at risk," according to The New York Times. "I did everything right and they indicted me," Trump said after court proceedings, per the article.
Sherri Kolade is a writer at Ragan Communications. When she is not with her family, she enjoys watching Alfred Hitchcock-style films, reading and building an authentically curated life that includes more than occasionally finding something deliciously fried. Follow her on LinkedIn. Have a great PR story idea? Email her at sherrik@ragan.com. 
COMMENT
Tags: Media industry