Walmart's big Roblox investment, how comms pros are talking about Hurricane Ian and more
Plus: What we do every minute online.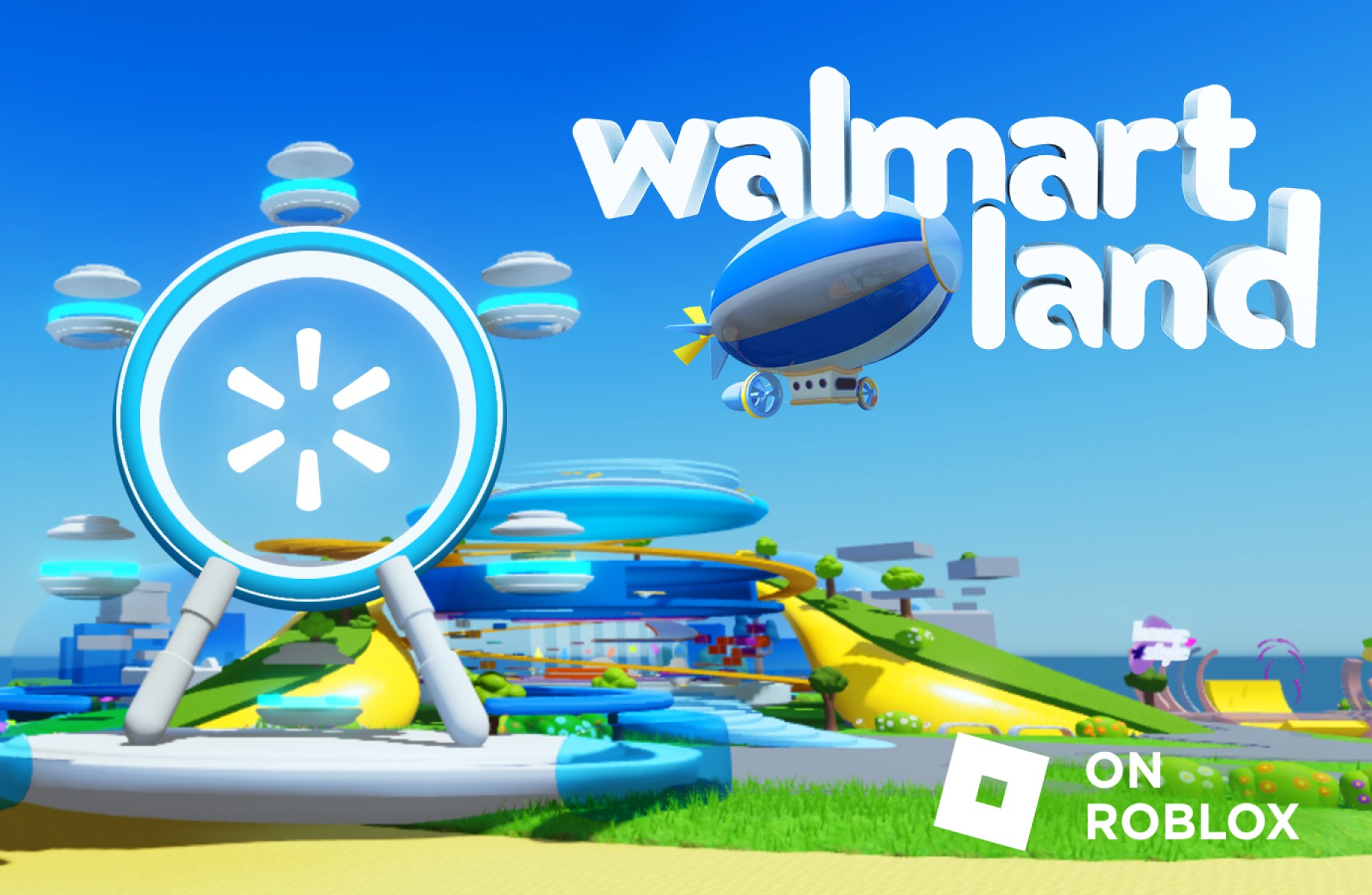 A retail giant is making a major investment into the virtual world with new Roblox experiences.
Walmart is launching "Walmart Land" and "Universe of Play" which allows children to collect virtual merchandise, play games with toys and characters, earn toys from a blimp go to live concerts and win fashion contests.
"This is another step of reaching our customers in unexpected ways and in the places where they're spending their time. We are excited to be one of the first major retailers to do this," William White, chief marketing officer of Walmart U.S., said in a statement.
See Walmart like never before 😎

Walmart Land is our new world on #ROBLOX with fun & games for all. From film to fashion — whatever you're into, let's have some fun with it. Come for the inspo, stay for the verch & live performances.

Let's go! https://t.co/leZ4CITCjN pic.twitter.com/4r26MHHk5i

— Walmart (@Walmart) September 26, 2022
Walmart has previously tried AI-powered virtual try-on technology, but this marks their first attempt at virtual worlds.
Designed for older kids, Walmart Land features an amusement park with a Walmart-themed Ferris wheel, slides and beaches. A monorail will take players on a tour of the virtual world and players can redeem tokens for virtual merchandise. There is a "House of Style" which features fashion content while "Electric Island" featured pop culture and trivia.
For younger kids, Walmart's Universe of Play features "PAW Patrol" and toys like L.O.L Surprise!, Magic Mixies, "Jurassic World" dino eggs, and Razor scooters.
What it means: Walmart isn't the only company on Roblox. Nike has "Nikeland,"  and American Eagle Outfitters and Ralph Lauren are also represented. But Walmart looks to be making the biggest effort with "Walmart Land" and "Universe of Play." Keep your eyes on this move. Not everyone is comfortable directly marketing to children, but Walmart's results will impact how other retailers are approaching this space.
Communicating warnings about Hurricane Ian
Weather agencies and local governments are telling Florida residents to evacuate as Hurricane Ian was slated to hit Florida Tuesday and is expected to drop at least 2 to 3 months' worth of rainfall by Friday.
Latest track on #Ian shifts southeast (short term models have been doing this for more than 24 hours). What this means: current track still very bad for Tampa with a cat 3 landfall early Thursday morning. It also means Sarasota, Venice, Punta Gorda need to watch this carefully. pic.twitter.com/EejC8rL7ip

— Ginger Zee (@Ginger_Zee) September 27, 2022
The last major hurricane to make U.S. landfall was Hurricane Ida in 2021 in Louisiana, while the last major hurricane to make landfall in Florida was Hurricane Michael in 2018, so state and national officials faced a challenge in reminding residents of the best practices.
And with a forecast calling for up to 24 inches in Tampa and West Central Florida, communicators had an important role in sharing safety tips.
Florida governor Ron DeSantis said residents in the area should be prepared to evacuate and asked for additional precautions.
In preparation for Tropical Storm #Ian, I directed @MyFDOT to waive weight restrictions for commercial trucks to ensure ample fuel and resources are coming into FL.

We've also waived state requirements to ensure pharmacies can prescribe 30-day emergency refills for medications.

— Ron DeSantis (@GovRonDeSantis) September 25, 2022
Florida governor Ron DeSantis said residents in the area should be prepared to evacuate.
"Safety is paramount. There is going to be damage." He said.
National Weather Service director Ken Graham urged residents to heed warnings from local and national officials
Life-threatening storm surge – one of many expected hazards with Hurricane #Ian – along the west coast of Florida has prompted evacuation orders for some communities. I urge those residents to heed directions from officials! Your safety is at the heart of these tough decisions. pic.twitter.com/vu74GcuabT

— NWS Director (@NWSDirector) September 26, 2022
On Monday, Disney said they were prepared for Hurricane Ian and to make any necessary changes to the park schedule.
Walt Disney World Resort Update on Hurricane Ian – For the latest information, visit: https://t.co/tFCa0AbSUv pic.twitter.com/i2VPT4zpAq

— Disney Parks (@DisneyParks) September 27, 2022
The Orlando International Airport was open Monday, but officials there warned air travelers to be prepared for flight changes.
We're closely monitoring the status of Hurricane Ian to identify the potential extent of impact to airport operations. The airport is currently open and operational. Please check with your airline directly in regards to their operations for the most up-to-date flight information.

— Orlando International Airport (@MCO) September 26, 2022
What it means: Communicating timely messages is critical to the safety of those impacted by natural disasters. This is important from messaging about what's already known in addition to appropriate statements about best practices about the uncertain next steps of the storm.
Here's what we're doing every minute online
Data tracking company Dom just released their 10th annual version of their Data Never Sleeps project and the numbers are staggering.
Their latest reporting indicates that the following actions take place every minute online:
YouTube users uploaded 500 hours of video
5.9 million searches happen on Google
Twitter users send 347,222 tweets
Zoom users log 104,642 hours of online meetings
 Snapchat users create 2,430,555 snaps
People send 16 million text messages
Viewers spend 1 million hours streaming tv and movies
Instagram users share 65,972 photos and videos
Venmo users send $437,595 worth of payments
Shoppers spend $443,000 on Amazon
Crypto buyers purchase the equivalent of $90.2 million in cryptocurrency
What it means: These numbers have continued to skyrocket through each year of the study. No communicator should be surprised about the power of online marketing, These are numbers to keep on your back pocket the next time someone suggests otherwise.
New LinkedIn study shows how acquaintances help users find more jobs than close friends
Looking for a job?
A new study suggests your acquaintances will help you more than close friends.
The study, which involved 20 million LinkedIn users, ran between 2015 to 2019 with researchers from LinkedIn, Harvard Business School and the Massachusetts Institute of Technology.
The study gave certain users an algorithm that offered different contact recommendations and then analyzed the new jobs that came from the two billion new connections.
"Acquaintances are more valuable sources of job opportunities," Sinan Aral, an award-winning management and data science professor at MIT and the lead author of the study, said. "We also found that it's not the weakest ties but moderately weak ties, which are the best.
"The findings help us understand how platform algorithms affect employment opportunities and outcomes and help LinkedIn design their platform to more effectively help its members find jobs and achieve social and economic mobility."
What it means: When it comes to looking for jobs or buying products, the old adage of relying on your close friends for recommendations doesn't always work. Researchers are hoping their findings can help strengthen job-seekers on LinkedIn. But these findings can also give communicators a different approach in discovering how people are recommending products to others.
Chris Pugh is a staff writer for PR Daily. Follow him on Twitter and LinkedIn. Send story ideas to ChrisP@Ragan.com.
COMMENT
Tags: hurricane ian, LinkedIn, Walmart