What does 'back to work' look like for your company?
Whether you're summoning everyone back to the office, giving a green light to remote work or planning a hybrid approach, make sure employee experience remains a top priority.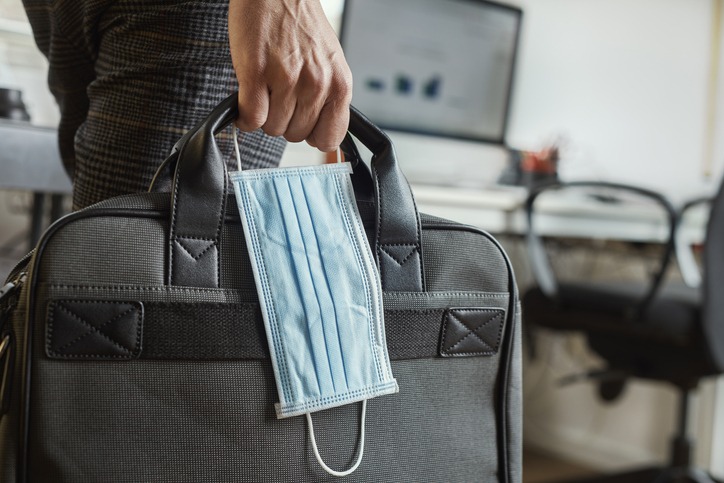 Company leaders are scrambling to determine what "back to work" looks like for their business, corporate culture and people.
The past year and a half radically shifted expectations regarding what "business as usual" means. This has added complexity to the decisions many leaders are now forced to make.
In industries where working remotely was possible, employees – particularly at the executive level – have proved they can be highly productive, efficient and successful working from home. So successful, in fact, that many people can't imagine going back to a rigid, office-bound schedule. Now, for companies that want everyone back in the office full time, how do they avoid losing top-performing talent who don't want to give up the flexibility and freedom of remote work?
The "new normal" keeps evolving, and your employees are in the driver's seat regarding what that will look like moving forward.
Approximately 30% of employees say they would quit their jobs before returning full time to the office. This number is staggering, particularly given the soaring unemployment rates during the pandemic. However, while working at home has its challenges and limitations, by now, most people have adapted. Home offices are now well established, kids and spouses are familiar with Zoom call etiquette, and things are working well for many people.
The silver lining for many – and working mothers in particular – is the ability to be more present in their children's daily lives. Eating a quick lunch with their kids, being there for pick-up in between calls, hearing about their day, or helping with homework versus being stuck in traffic or on a late train, is priceless.
A recent New York Times article discussed the profound shift occurring in the relationship between American businesses and their employees. This statement stands out: "For the first time in a generation, workers are gaining the upper hand." It's a job-seeker's market now, and flexibility has become table stakes for companies eager to attract and retain top talent.
We are seeing several different "back to work" scenarios and want to give you a glimpse into what these might look like for you or your business:
1. Mandated return to work. This one is the hardest to accept for many employees, especially since some have moved away to take advantage of working remotely. As a result, we see companies losing talent, and typically it's the top talent who have the most options. Before adopting this all-or-nothing model, take time to consider the short-, medium-, and long-term implications and the opportunity costs of going this route.
2. Some CEOs and leaders are distilling the essence of what makes teams productive and effective: relationships. For them, working from home must include a weekly in-person component. Whether it's an outdoor walking meeting or a few days in the office, in-person interaction with colleagues must be part of the hybrid equation. This scenario keeps employees engaged and connected—regardless of where their workspace is. Maintaining relationships is also crucial for maintaining a culture where employees feel connected to one another.
3. In this scenario, department heads and team leaders also take a more consultative approach. Each leader can align on what is the best model for both the group and for the business. For example, many companies are transitioning to a model of three days per week in the office, allowing two days of remote work every week. With this model, the department administrator creates a workflow and an equitable schedule for shifts. But is it enough flexibility for workers who have become accustomed to working from home full time?
Regardless of which path you pursue, each organization must be intentional about optimizing the employee experience right now.  2020 taught us that we could think outside the box and create opportunities for employee engagement and connection from anywhere.  Thus, executives must think about any return to work scenario both creatively and efficiently as well. Ultimately, only you can decide what might work best for your life, your family and your career goals. Employers who listen to their employees and meet them "where they are" will retain their top talent and build a more substantial and robust culture in the long run.
Mary Olson-Menzel is the founder and CEO of MVP Executive Search & Coaching and co-founder of Spark Insight Coaching.
Mel Shahbazian is co-founder of Spark Insight Coaching and is a senior executive coach with MVP Executive Search and Coaching.
COMMENT