What's up with Peter Shankman?
The HARO founder says it's never been easier to start your own company and get paid to create.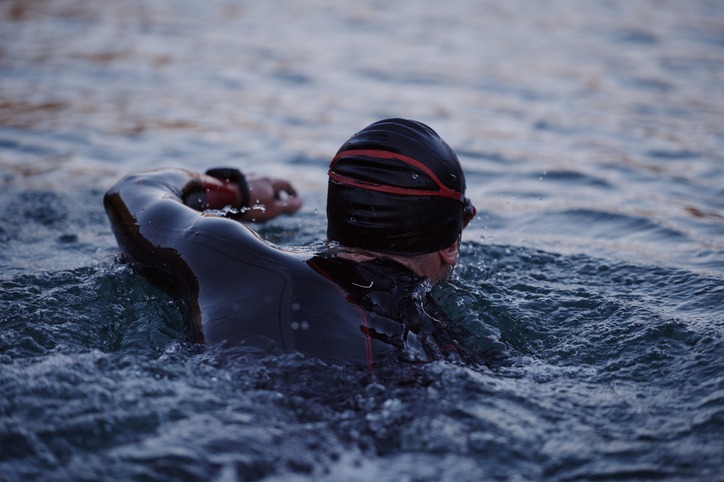 You might know Peter Shankman as the founder of HARO (Help a Reporter Out). Or maybe as the author of "Faster Than Normal" and "Zombie Loyalists." You may even have heard him deliver a keynote at countless industry conferences – his favorite activity. So what's he been doing since COVID-19 hit and there's nowhere to speak?
Shankman's still consulting and managing his numerous business ventures, podcasting about ADD and cheerleading his ShankMinds: Breakthrough tribe of 150 entrepreneurs. And training for his third Ironman competition in October in Hawaii.
The Kona Ironman starts with a 2.4-mile swim, followed by a 112-mile bike ride and a 26.2-mile marathon run on an active volcano with average temperatures in the high 90s. It's insanely difficult—but so is fighting cancer. So far, Shankman's Team in Training has raised $49K towards their goal of $250K for the Leukemia & Lymphoma Society.
"I raced the Cozumel Ironman in 2010, finished, swore I'd never do another. Then in 2014, I raced the Louisville Ironman, didn't finish, woke up in an ambulance, and totally swore that I'd never do one again. Two things make this race different from the others. It's in Hawaii. And it's to raise money to help beat cancer," says Shankman.
Creative economy fosters entrepreneurs
Shankman says being in lockdown in NYC during the
pandemic taught him that, "We can learn from anywhere. We can earn from anywhere. We can work from anywhere. We, as individuals and as PR people, have a lot more control."
Recent surveys agree. Last month, a Morning Consult poll of 1,000 U.S. adults showed that 39% would consider quitting if their employers weren't flexible about remote work. Among millennials and Gen Z, that figure was 10% higher (49%).
"Clients don't care if you work from a boreal forest, as long as you get your stuff done when it's supposed to be done. All we have to do is be slightly better than the norm and we'll win all the clients and get everything we want and be on top," he says.
Technology and the ability to work remotely gave rise to today's creative economy, which Shankman defines as basically anyone who creates a product or service. He says it's never been easier to start your own company and get paid to create.
"If you have an idea, and you have a goal, and you're willing to work really freaking hard, two things can happen: you'll succeed or you'll fail. If you succeed, awesome. If you fail, you've learned something."
As for the type of business that has the best chance of being successful, Shankman recommends something that involves video.
"Video is going to become a huge player, even bigger than it already is, because if you don't want to be somewhere, if you don't need to be somewhere, you have to teleport in."
The demand for video services is expected to continue to grow, even as remote employees return to the workplace. A recent article in the Silicon Valley Business Journal reported Zoom Video Communications Inc. nearly doubled its year-over-year revenue and exceeded expectations by analysts. The company reported big growth in its client base during the pandemic and predicts that demand for video services as an engine for the modern work-from-anywhere environment will continue to be strong.
Successful companies embrace neurodiversity
Along with video, Shankman says companies that want to stay ahead of the pack need to embrace neurodiversity—the premise that people are different and remote workers should be allowed to set their own schedules.
"As someone who's ADHD, sitting in an office with other people is the worst possible thing I could do," he says. Put me somewhere where I'm not surrounded by people and I can do things much better. Companies are going to have to allow their employees to do that.
"I'm currently working with several large firms as their neurodiversity champion, trying to explain to them how they can hire the best people. Because let's face it, neurodiverse people are the most creative people in the world. To hire them, employers have to understand the creative mindset."
Likewise, creative people should listen to their employers' concerns and help them create an environment in which they can be more productive. Shankman says this advice applies to entrepreneurs, too.
"You have to focus on yourself first, because how can you do anything if you're miserable, right?  If you find yourself in a position where you're not able to take care of yourself, or if the demands of your job or the people around you are not allowing you to do that, stop and think about it."
He sums it all up with one of his favorite quotes: "If you can't change the people around you, change the people around you.'
"That's so true," he says. "Because life is just too damn short to not enjoy."
Mar Junge is the founder and principal of C3PR Public Relations & Marketing and a board member of PRSA Silicon Valley.
(Image via)
COMMENT
One Response to "What's up with Peter Shankman?"
Nancy Shankman

says:

BRAVO!