Why a rapid-response website is essential in a crisis
A dedicated microsite can offer timely updates as you manage a relentless news cycle.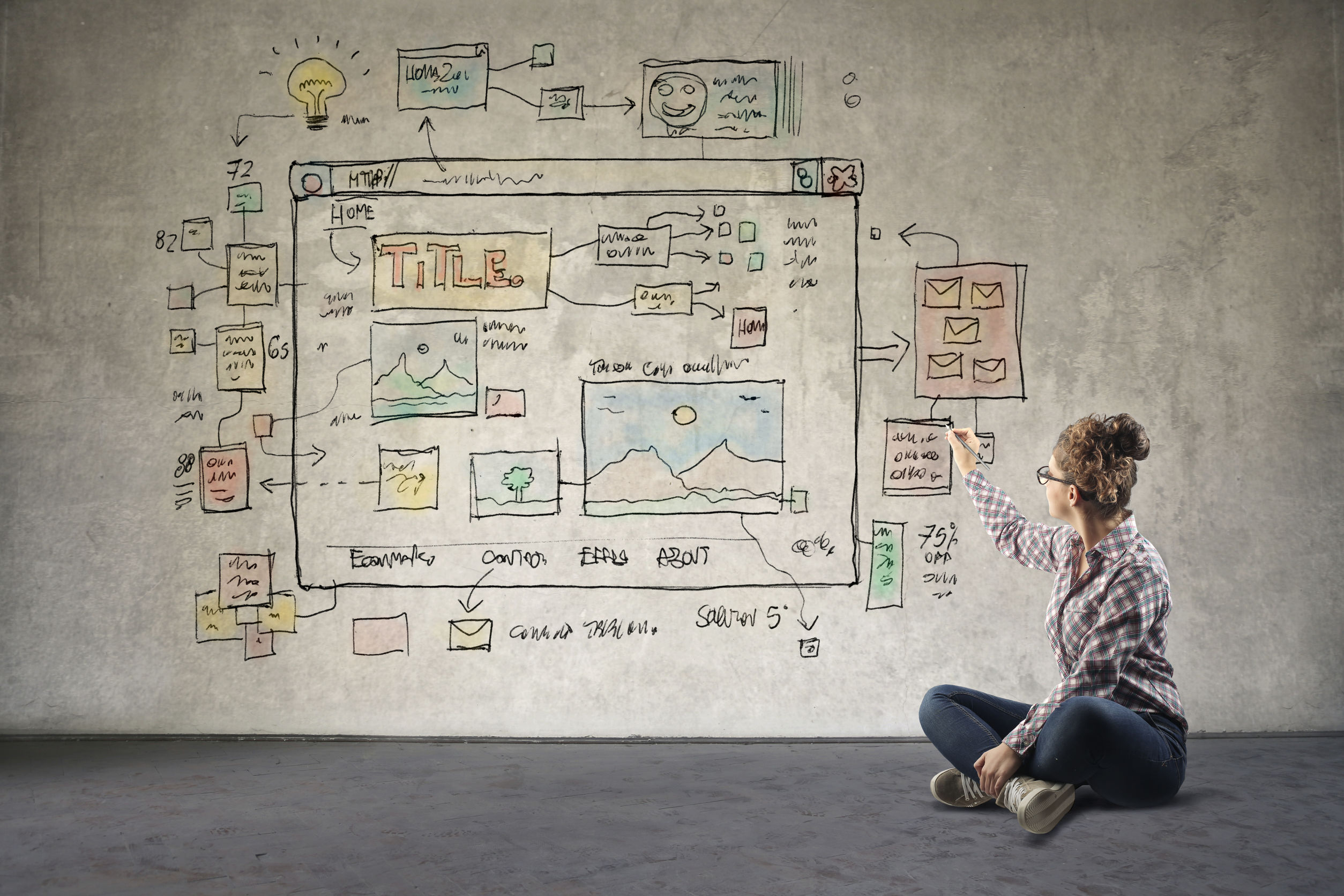 In the late hours of March 2, 2020, Nashville was hit by a tornado that left more people without power than any other storm in the city's recorded history. It was not only the biggest challenge the Nashville Electric Service (NES) had ever faced, it was the biggest communications challenge it had ever faced.
As its linemen raced to restore the city to full power, the utility needed to reassure countless customers that they were working as fast as possible. Fortunately, NES was prepared.
Approximately a year prior, we helped NES create a rapid-response website, working with its communications team to anticipate emergency scenarios, think through what they would need to relay to customers, and establish an online framework for both proactive and reactive response. NES's site lay dormant for many months.
Yet when the March storm hit, NES was able to provide crucial, unfiltered information to the public within hours. The site continued to serve the community until all the lights were back on.
This is just one example of the ways rapid-response sites can help organizations be as proactive and prepared as possible, no matter what happens and no matter what sector or situation they're in. Rapid-response sites ensure they are dispensing their own information rather than having it interpreted (or misinterpreted) by others. They are the first ones to update the people they care about. In this way, they become the most trusted source.
The relentless crises of 2020 are driving the need for rapid response as never before. We've worked with clients to develop the following COVID-related sites:
The Nashville mayor's office deployed a rapid-response site to keep the public informed about ways to stay safe, roadmaps for reopening, public resources, public health orders, and daily video press briefings in multiple languages; thus far it's recorded 1.5M sessions and three times as many page views.
A nonprofit food resource established a rapid-response site to dispense food gift cards to single mothers and other community members suddenly experiencing food disparity.
A consortium of tourism and healthcare organizations established a health and safety program and launched a rapid-response site to help businesses in every industry let the public know they were safe to patronize.
Preparing for challenges your clients might face is paramount to any successful communication plan. Creating a preemptive rapid response website means that when trouble strikes, they're ready to get messages out rapidly and reliably. We can help them develop the messages quickly, depending on the circumstances. Regardless of the specific messages, the rapid-response site is ready to receive and deploy them.
5 benefits of rapid-response websites
A rapid-response website gives organizations a separate platform to address crises, answer questions, or control a problematic situation on their own terms. A rapid-response website also helps to:
Establish the organization as the primary source for information.
Provide crucial content, such as customer instructions, public statements, updates, and media contacts.
Demonstrate the organizations' commitment to transparency and corporate responsibility.
Mitigate the risk of dangerous rumors and speculation.
It's also less costly and time-consuming to create than a regular website. A typical rapid-response site consists of a homepage and a couple of tabs, all developed to deal with only one crucial objective at a time.
Why the rapid-response site is better than tab on your homepage:
It draws unwanted attention away from the regular site, allowing it to continue to be a source for visitors who have no awareness or interest in the crisis.
It has its own unique navigation and provides a single source for reliable and timely information about one issue.
It can be turned on at a moment's notice and become invisible once a crisis is averted, never disrupting the regular site's primary functions.
It takes advantage of vital keywords in its URL to support search engine optimization.
Jonathan Carpenter is senior partner at Finn Partners and leads digital strategy and campaigns for Finn Southeast.
COMMENT
One Response to "Why a rapid-response website is essential in a crisis"
Ronald N. Levy

says:

Even Peter Finn couldn't say that his department chiefs in health, corporate, Washington, technology digital and the rest are the world's best in their specialties.

But no one could say that they're not, some of them certainly are, so having this rapid response site means that in a crisis you have a place where (a) journalists and the public can look, (b) Finn's worldclass PR executives are already online telling your side of the story, and (c) anyone who looks can see solid evidence that the opposite of most charges is true—that your company has been PROTECTING public safety and SAVING the pubic money.

In a crisis, the order is sometimes "say nothing without clearing it first with legal." A top lawyer once accused a PR manager of being a "stupid son of a bitch" for saying something. But it's tempting to say at least something because saying nothing can make an accused sound guilty as hell. (Can you imagine how it looks if you're asked whether committed rape or started a fire and you say you can't answer right away?)

With a site like Carpenter is proposing, you can have a ton of information—already cleared like speeches and annual report material—ready to put online immediately.

So not only does the site help you win but it may help you to avoid being attacked by activists. That's because they love to attack the weak, not companies with a powerful PR firm and a site where the truth can be posted immediately.