Why 'connections' are important now more than ever
Ahead of Communications Week 2020, founder Tiffany Guarnaccia breaks down the theme of 'connections' and how modern pros are adapting to a radically new environment.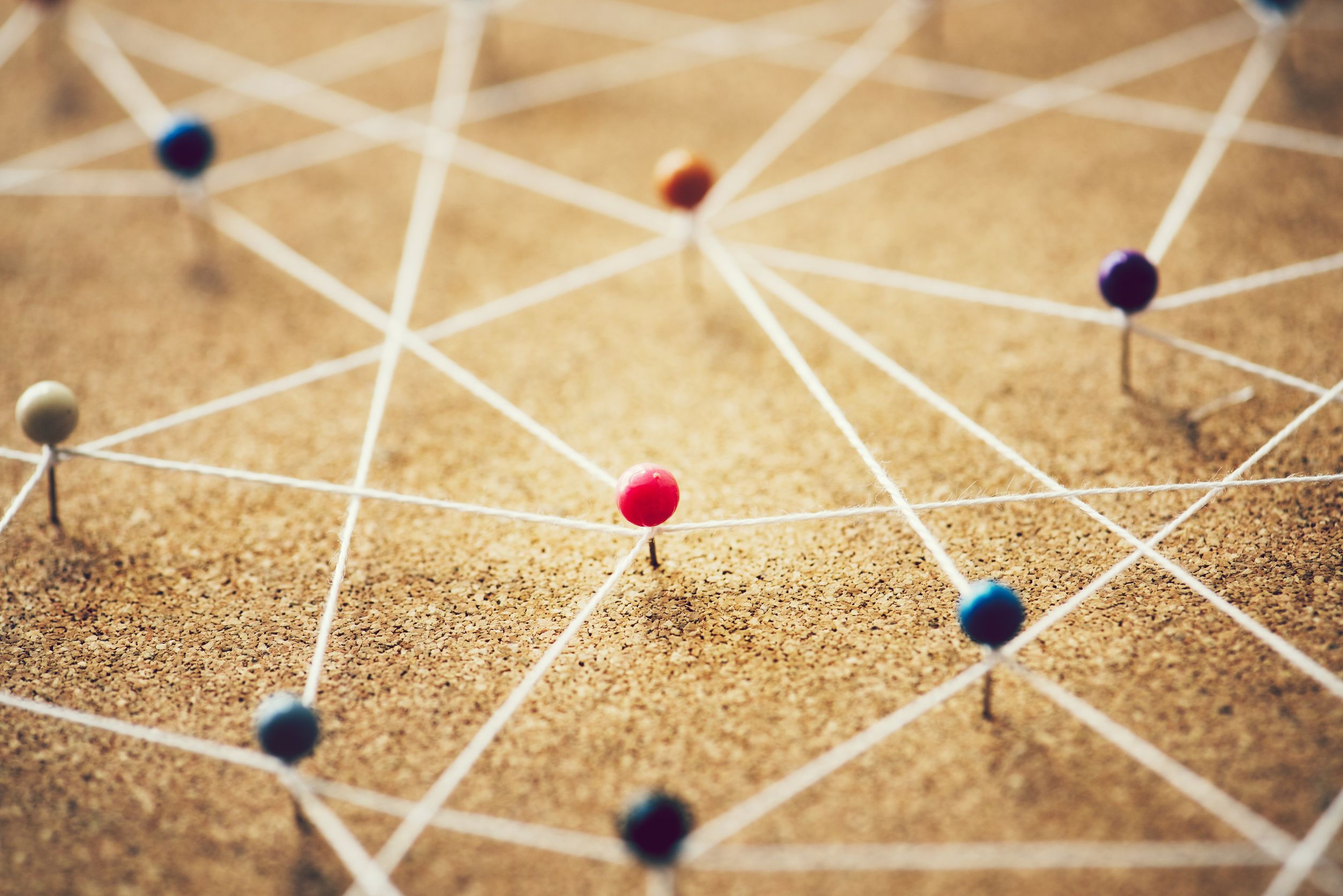 Each year my agency hosts a cross-industry event, known as Communications Week, for the PR, marketing and media industries. As we discussed potential themes for this year, one thing was clear: 2020 has been a year of learning and adapting within communications.
The COVID-19 pandemic has deeply impacted the core of the industry and how we communicate and connect with one another.
This year's conference theme of "Connections" directly recognizes the challenges of changing connections that PR, marketing and media professionals have faced during the course of the year. Communications Week 2020 will dive deeper into conversations focused on societal, work-life and technology connections, and how communications can drive progress for the industry.
Societal connections
In the midst of a global pandemic, as we witness the continued rise of a vital social movement around issues like race and climate, we must focus on how essential our connections are to each other and society.
Over the last six months, our industry's role in providing information and communicating change has become clear. More evidently, companies and agencies have made a distinct shift from brand-driven communications to purpose-driven communications. Brands have moved from pushing their own company initiatives to taking a more agile approach, and providing brave but sensitive communication, and relevant and relatable messaging.
Agencies have learned during this turbulent time that their audience values connection over content. Now more than ever, we need to be thoughtful in our responses to the current climate and express empathy towards those impacted. Audiences are anticipating this empathy to extend to action, and expecting brands to take a firm stance on social issues.
Work-life connections
2020 has also taught us a lot about how to make and maintain connections in a virtual setting, whether it's to network and land a new job, or understand what skills might be necessary for a career pivot.
As agencies have taken an agile approach to their work environment, efficiently moving their offices online, the agency of the future looks a little different. With companies adopting virtual technology, utilizing tools such as Zoom, Slack and Google Hangouts to continue to encourage team collaboration as well as boost team morale through optional watercoolers and the occasional trivia night, a trend has emerged that depicts an in-person agency as optional.
The need for face-to-face interactions have successfully been replaced by virtual formats. However, with the emergence of virtual networking platforms, team leaders can continue to boost morale from a distance.
Technology connections
With a new work environment also comes new technologies to enable internal and external communications.
When deciding which tools work best for your team, it is important to determine the needs of your team first. At Kite Hill PR, we have always encouraged a collaborative environment and when we began working remotely full-time, the first question we wanted to address was how can we stay collaborative? We began effectively using Monday.com to track results of our client work and foster collaboration. We also began using Zoom to keep the feeling of a face-to-face interaction while being remote.
These new platforms have emerged as "winners" for the PR industry that enable more efficient management of remote teams. Full-time remote work has also given way to the rise of commtech, with communication tools experiencing a surge in popularity. These technologies have allowed the industry to effectively pivot their work strategies and be even more connected.
The PR, marketing and media industries have changed drastically over the last six months. Professionals working in communications are faced with a number of challenges, the biggest being how can we stay connected when we cannot be together? We have needed to reconsider our connections with society, each other, our colleagues and how we use technology to nurture those new connections and still, there are answers left to be discovered.
We will attempt to answer those questions and put the industry's biggest issues at the forefront of Communications Week, as we aim to inspire, inform and connect the industry.
Tiffany Guarnaccia is the founder and CEO of Kite Hill PR and the founder of Communications Week.
COMMENT