Why we should stop pretending virtual meetings are working—and how to fix them
The novelty of the Zoom meeting has long-since evaporated. Here's how communicators should adapt to improve morale and productivity.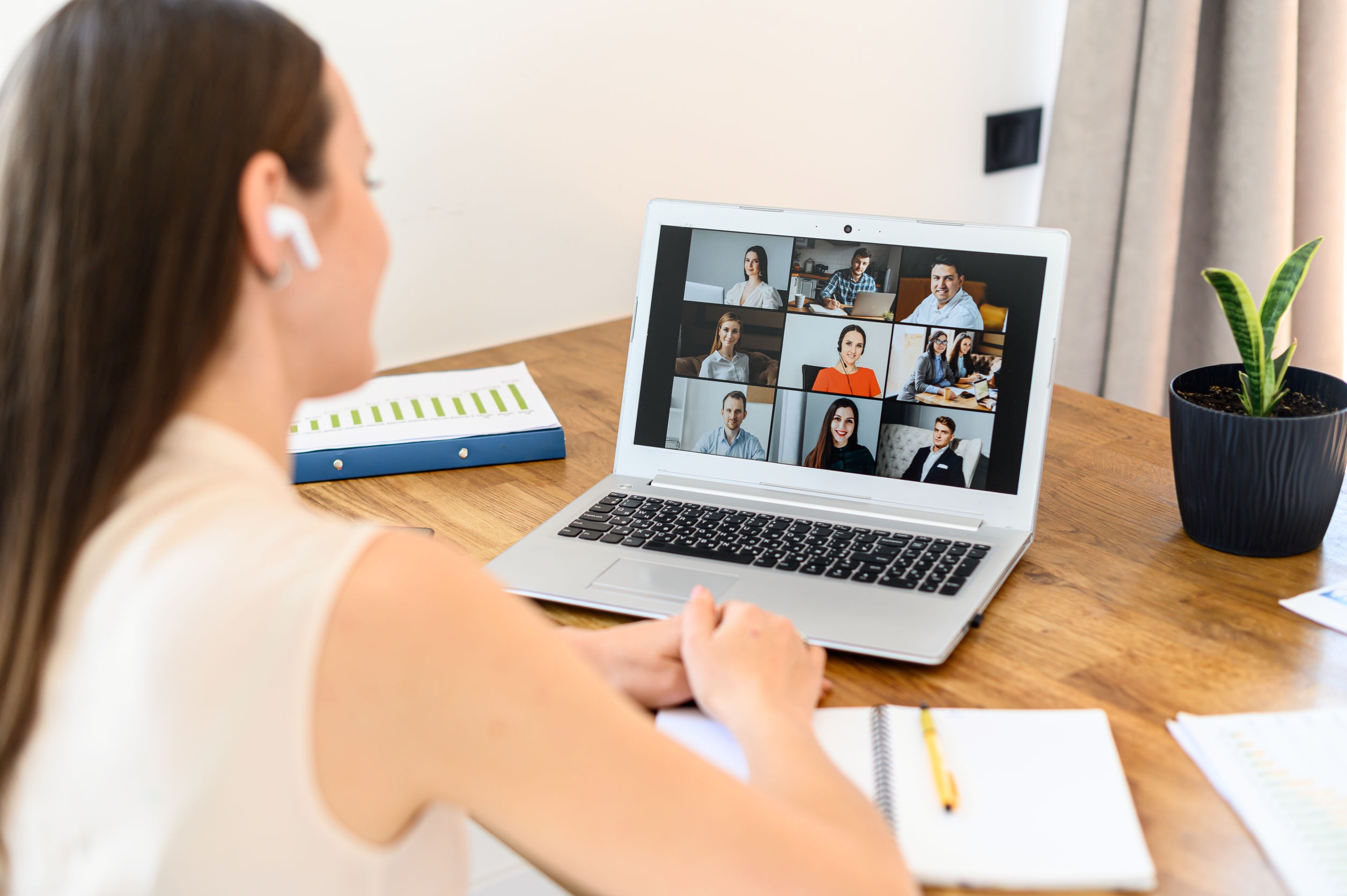 As 2020 draws to a close, it is abundantly clear that the way we work has changed. Some will continue to work for home, or do so more often, while others plan on going back to their offices, but not as they did before. At the center of hybrid workspace models is the video conference which bridges gaps in geography and enables meetings from anywhere at any time without the need for travel.
Earlier this year, there was novelty in the idea of peeking into each other's home environments and Zooming in our pajamas. Video conferencing brought teams closer in the spirit of "we are in this together."
However, as remote work becomes the "next normal," video meetings are lagging as long-term substitutes for the physical world. Bad connections, people who do not care how they show up, meetings that run over time, and boring presentations are making drudgery of our dally string of video calls.
It is time to write the rule book for video conferencing and establish best practices. Here are 11 ways to make video meetings more productive, engaging, and human:
1. Rethink the way you run meetings.
Reduced attention spans online call for reimagined meeting structures. Rambling presentations make glancing at our phones or checking email irresistible. The fix: Make meetings shorter and more interactive. Allow time for check-ins to make everyone feel acknowledged. Share the screen often and vary the content. Use breakout rooms and take-a-seat features to encourage networking.
2. Create a polished experience.
Everything on the screen, sound and images, speaks to who you are, your company and brand. Safeguard your reputation by ensuring that your content delivers something of value. Practice the technology to avoid common blunders from equipment failures and poor preparation.
3. Turn on your video.
When you convene a meeting, make it clear that video participation is required. People who regularly do not turn on their videos may not be dressed and groomed, may be in bed or other inappropriate settings for business. It is poor etiquette not to show your face unless there is a compelling reason otherwise, or you are unable to join by video and opt to connect by phone.
4. Make your video good.
Why miss an opportunity to show up as your best? You do not need a fancy webcam to create a well-composed image. Raise your laptop to ensure the lens is at eye level and you are not streaming pictures of your ceiling fan. Illuminate your face evenly. Hostage-style videos with too much light and lousy sound make presenters look like they are reading a list of demands.
On the other hand, shadow-creature videos show speakers lit from behind, their faces and features in darkness. Neither is a desirable look.
5. Know when to go mute.
It is common for participants to forget to mute or unmute their microphones.  Precious seconds are lost when people start speaking and cannot be heard.  Conversely, know when to mute to avoid extraneous sounds and background noise. Silence mobile devices and landline phones.
6. Know your technology.
More video interactions require better connectivity and faster technologies such as 5G and Wi-Fi 6E. Until these are fully deployed, we will live with slow connections and spotty connectivity. Learn how to make the most of your technology. This includes getting the best audio and video quality from your hardware, whether you have a top-of-the line webcam, an integrated laptop camera, smartphone or tablet.
7. Get camera ready.
Set aside a Zoom wardrobe. Adopt a business mindset when you dress, and your attitude will follow. Choose solid colors that look good on camera. Avoid busy patterns. Groom and make up your face and hair.  Blot or powder an oily complexion. (That goes for men, too.)
8. Embrace virtual stage fright.
Performance anxiety is real on video calls. You are in the spotlight and there is nowhere to escape. Try hiding your video when you present so you will not feel self-conscious. Practice is a great antidote for fear of virtual public speaking, as it is for the physical stage.
9. Create a professional setting.
Drop the gimmicky digital backdrop in favor of a real set that complements who you are and what you do. Due to overuse or misuse, virtual backgrounds are falling behind living sets in preference. If you must use a virtual background for privacy or branding, make sure your webcam and computer processor can handle it, or you might need a fabric green screen.
10. Harness the power of non-verbal cues.
Close to 90% of the information our brains process comes from visual input, and only 10% from auditory. That means our facial expressions and gestures speak volumes. Nod or smile to show agreement. Frame your video so your arms and hands are visible and gesture to accentuate your words.
 11. Overcome virtual burnout.
Video conference overload stems from more than back-to-back calls.  Virtual interaction requires more sustained concentration and takes a toll on the brain. The mosaic of faces creates a constant state of spatial attentiveness that makes us feel drained.  One solution is to take periodic breaks away from the screen. Consider a standing desk to stimulate better breathing and circulation.
Our experiences in the virtual space can be just as productive and impactful as meetings in person when everyone steps up, accepts, and adopts the ground rules of effective video conferencing.

Rosemary Ravinal, APR, is a founder and chief trainer at RMR Communications Consulting. She was formerly vice president of public relations for Univision Network and held similar roles at global companies such as AT&T and Ericsson.
COMMENT
One Response to "Why we should stop pretending virtual meetings are working—and how to fix them"
Katey Quinn

says:

As a PR student, I am definitely feeling the Zoom burnout. It can sometimes seem as if you are talking into the void and it's hard to foster those same interpersonal connections. These tips were overall very helpful in how to lead engaging and productive virtual meetings.