Why workers will continue to quit in droves
New data reveals what's fueling the astonishing wave of resignations—and highlights how companies can turn the tide toward retention.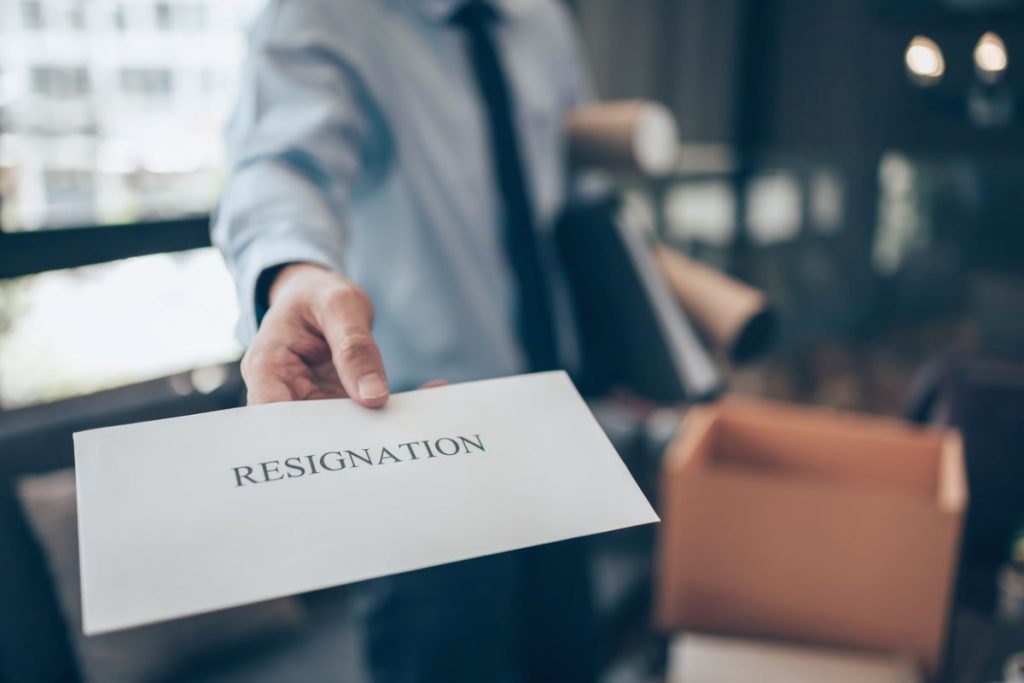 "The Great Resignation" is actually pretty straightforward.
Sure, it's a culmination of multitudes of factors—including the various traumas inflicted by the pandemic. Employees are also certainly seizing this moment of leverage to secure a more lucrative gig. But it's also very much about workers' pursuit of flexibility and autonomy.
The Conference Board's latest workforce survey backs this notion, reporting that a quarter of employees who've recently changed jobs did so for the ability to work from wherever they please. The survey, which gathered feedback from more than 1,200 U.S. workers, also confirms that workplace flexibility plays a key role in supporting workers' mental health.
But are companies listening to what their employees are telling them? The data might offer some hints.
Ten key findings from the survey include:
1. Among workers who quit during the pandemic, a quarter did so for the ability to work from anywhere.
In its survey, the Conference Board asked respondents, "If you voluntarily left your organization during the pandemic for another job, what were your reasons?" The data shows:
"Better pay" and "career advancement" remain the top reasons for changing jobs, according to 37% and 31% of respondents, respectively.
Among workers who recently changed jobs, 24% did so "for the ability to work from home/anywhere."
Just 8% sought a new gig due to "concerns over vaccine mandates."
2. Despite decades in the office, baby boomers are quitting for the option to work from anywhere—and at nearly twice the rate of their younger colleagues.
Baby boomers quit for the ability to work from anywhere at nearly twice the rate of Gen Xers and millennials:

Baby boomers: 17%
Gen X: 9%
Millennials: 9%

For millennials, "greater faith in the trajectory of the new organization" (10%) was as much a reason to change jobs as the ability to work anywhere (9%).
3. Men left their jobs for a flexible work location at more than twice the rate of women.
For women, "career advancement" was a greater driver; for men, "better pay," "better job fit," and "flexible work location policy" were significantly greater.

Flexible work location policy:
Career advancement:
"Story after story has covered the premium younger generations place on flexibility in the workplace," said Rebecca Ray, executive VP of human capital at The Conference Board. "But as these survey results demonstrate, that desire is not unique to millennials. Indeed, at more than twice the rate of their younger counterparts, baby boomers left their jobs for the ability to work from anywhere—whether they are working from the comfort of home—or from an RV in Yellowstone."
4. COVID concerns are not the reason offices are empty.
Seventy-two percent of respondents cited "work-life balance" as the reason they work remotely.
Productivity and safety were also factors, but much less so.
5. Fifty percent of women are working remotely, compared to just 37% of men.
Significantly more women are working completely remotely, and more men are working a hybrid schedule or are completely on-site.
"Businesses must ensure that remote workers—many of whom are women—receive the same developmental and promotional opportunities as those who are on-site," said Amy Lui Abel, VP of human capital research at The Conference Board. "Companies should be mindful of this potential pitfall, creating a level playing field for all workers as they develop their talent strategies in a world where less work is conducted in the office."
6. Returning to the office is all about personal connections.
Respondents listed the top reasons to return to the physical workplace as:

Connecting with team members: 74%
Socializing and gathering with colleagues: 55%
Brainstorming with teams: 48%
Attending events and organizational activities: 39%
Connecting with manager: 37%

Fifteen percent of respondents "see no value at all" in returning to the physical workplace. 
7. Half the workforce is suffering from deteriorating mental health—even as the pandemic subsides.
Fifty-one percent indicated a deterioration of their mental health since the onset of the pandemic.
More women (54%) than men (46%) have seen a deterioration of their mental health since the onset of the pandemic.
8. Flexibility is the most effective way to support workers' mental health.
The survey asked: "Which of the following working conditions, programs or offerings do you believe would be helpful in supporting employee mental health?" The data shows:
Flexible official work hours and/or compressed work week: 70%
Flexible/hybrid work schedule: 69%
Work from home/anywhere: 63%
9. New and different offerings can also support workers' mental health.

In response to the question, "I would like my organization to offer…" the survey says:
Programs on how to thrive and flourish versus simply building resilience: 77%
Apps to address mental health challenges of workers: 55%
Virtual reality solutions to address mental health challenges of workers: 29%
10. Workers want organizations that set boundaries—and leaders who respect those boundaries.
In response to, "Which of the following strategies would be most effective in setting work/life boundaries for you?":
Sixty-six percent of respondents want their organizations to encourage employees to disconnect at the end of normal working hours.
Sixty percent want to be able to take "no-work" vacation days without guilt. 
"The survey also reveals that almost half of workers believe that their managers adequately address mental health concerns—but 1 in 5 do not," said Dr. Srini Pillay, co-founder and chief medical officer at Reulay, Inc. "An overwhelming majority agree, however, that organizations should offer training to managers so that they can better address the sensitive mental health issues of workers."
Over to you, communicators. How is your organization engaging workers amid such ongoing uncertainty?
COMMENT
5 Responses to "Why workers will continue to quit in droves"
Ronald N Levy

says:

Notice how many of these factors focus on "what can I get" from this job rather than "what can I accomplish." Yet employees who focus on accomplishment often get not only more accomplishment but more rewards.

It's like the reward for great lovers: what we do unto others affects what we get for ourselves.

Diggs

says:

In my experience, and for those around me ( the average non corporate worker) that concept does not apply.
The more you strive to be the best, the more responsibility you get that you Are NOT compensated for.
This whole idea of "working hard and doing your best will get you a raise and a better life is a joke. So few people get cost of living raises anymore.
This is not the 50s.

Ronald N Levy

says:

Diggs's ridicule of working hard helps contrary thinkers to be more successful and more rewarded. Just as coaches and fans can tell which athletes care the most and play the best, so can corporate and PR firm leaders. Go-getters look even better to bosses thanks to "why knock yourself out" grumps like Diggs.

Evidence of trying hard—like taking PR courses and joining PR roundtables—is recognized by corporate and PR firm managements as evidence of high motivation and likelihood to succeed. Importantly, employers also recognize that among those who think trying hard is a joke, there's not just less productivity but more likelihood to sue!

Left behind with no support

says:

Your words are encouraging but you neglect to include everyone who is stuck or recently let go due to no choice of our own. The expectation in low quality jobs that you can advance IS A JOKE , all it does is increase expectation without acknowledgment or reward until you are let go and replaced with someone who makes less. Where are you employed that you are living a fairy tale. Loving pay cheque to pay cheque while working 2 jobs and being unable to save to advance yourself is the real reality most of us without job security face.

Bobby

says:

I manage a team of 17 and the "work hard" stuff is garbage. I'm always told to increase margins, offshore jobs, use the H1B loophole, hire people to WFH in states with lower costs of living.

Google the "Gervais Principle." The best chance to move up is to jump from company to company and get that $30,000 raise you want. You won't get it staying with one company, I guarantee that.