3 ESG FAQs for communicators
When it comes to brand reputation, many companies are looking to policy and investment in environmental, social and governance (ESG) issues.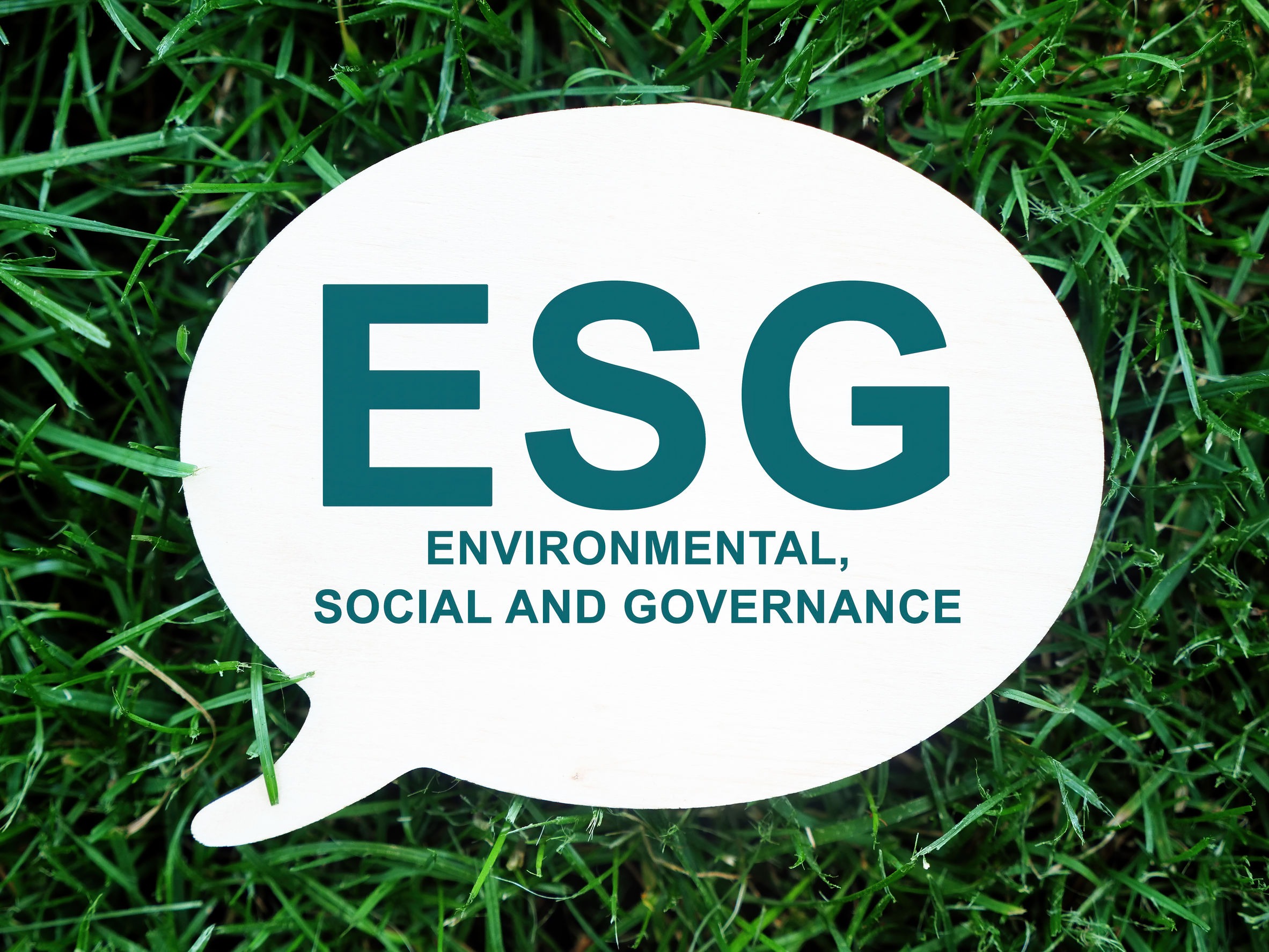 ESG is taking center stage in stakeholder hearts, minds and wallets. So why does it matter to communicators—and what's your role amid this shift?
Jessie Sitnick, vice president of public affairs at Argyle PR, shared these takeaways in a recent Ragan Training webinar titled "ESG for Communicators":
1. Why ESG? Environmental, social and governance issues have become more important to the general public these past few years, not just investors. From a communications perspective, ESG efforts (or lack of them) can impact your organization's reputation and should be considered in your reputation management and communications plans.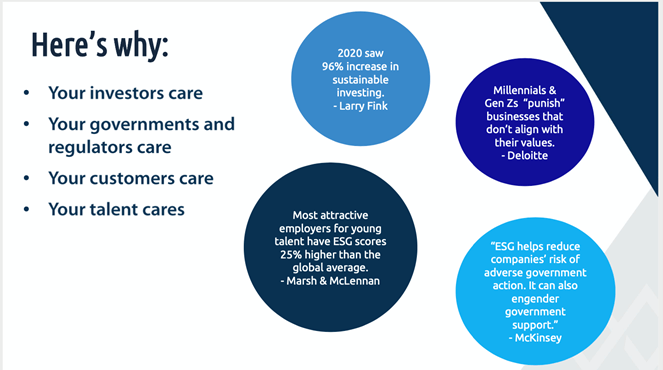 2. What does it look like? Communicators play an important role in supporting and communicating ESG initiatives, but these efforts are much more than corporate philanthropy or CSR programs.
Here's a quick look at how ESG fits into your corporate citizenship journey—and the outputs that communicators are responsible for along the way: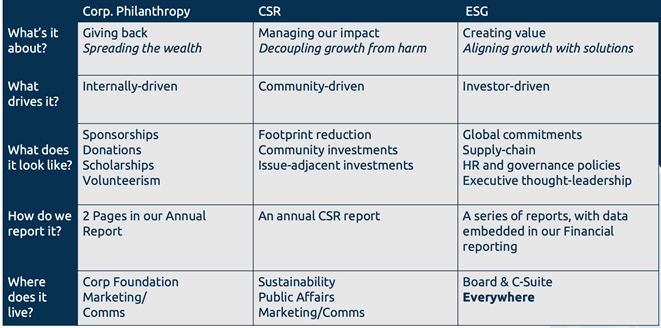 3. How do I get started? ESG should be deeply ingrained into your brand's purpose, mission and values. As storytellers, communicators are uniquely positioned to include these elements in the organization's brand narrative.
 However, "that story must be authentic and avoid ESG washing,'" Sitnick says in the webinar. "Be honest about where you are on your ESG journey.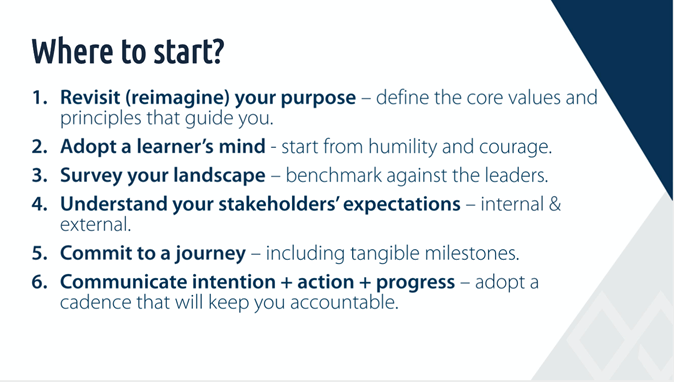 Brian Pittman  is the Dean of Ragan Training and a Ragan Communications event producer.
COMMENT