4 lessons from a mismanaged crisis response
The former CCO for General Electric recounts how he got it wrong when faced with a media relations disaster in 2011. Here's how you can avoid a similar fate.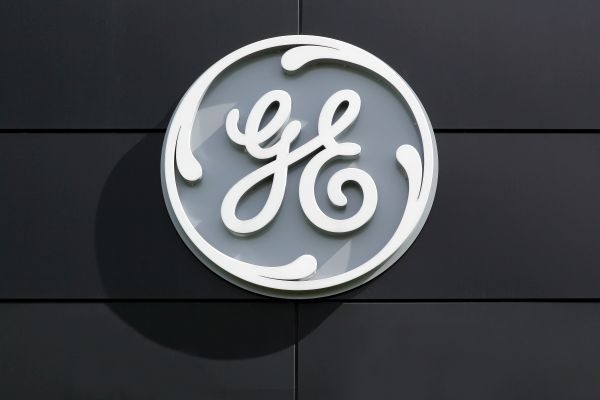 Editor's note: This article is a re-run as part of our countdown of top stories from the past year.
This column is called "How We Did It," but because we learn more from mistakes than successes, I wanted to share my failure handling a crisis when I was the chief communications officer at GE.
Okay, deep breath. It's tough for me to relive this story, but it will be worth it for you because the lessons are clear.
Big companies not paying a lot of taxes to the U.S. government isn't very newsworthy today, particularly with lower corporate rates as a result of the 2017 federal tax legislation—but in 2011, GE's low tax bill created a public firestorm.
It began when reporters from several major news organizations contacted me in early 2011 about GE's historic tax rates, tax lobbying and interpretations of arcane tax regulations. Someone was shopping the GE tax story to journalists. The questions from reporters were similar, including identical anecdotes about GE's tax team.
The New York Times moved the quickest on its story. Because the subject was complex, I provided written answers to the reporter's questions. I worked with our tax lawyers, accountants and others for several weeks to get the answers correct. This was byzantine stuff given GE's massive global businesses and legal structures.
In its story, the Times declared that GE, despite making $15 billion in 2010, paid no federal income taxes (the story did not allege that GE did anything illegal). This was wrong—the Times subsequently retreated slightly on this claim—but the damage was done. GE became the poster child for corporate greed. The story burst out of the business pages and into political and mainstream media. Soon, Jon Stewart was thrashing GE on The Daily Show.
A few hours after the story came out, a GE accountant walked into my office and said, "You know, we haven't even filed our tax return for 2010 yet."
I started to sweat immediately. "What do you mean…why haven't we filed?" We had received an extension, he said, which was normal given the enormous size of our return. At that moment, I knew I had bungled our response.
In the weeks that followed, we did our best to respond to a deluge of inquiries from other journalists and citizens. It made little difference and we took a big reputational hit. So, what did I do wrong and what should I have done?
I didn't do my homework. I knew for years that GE had a low tax rate. Busy with other things, I hoped it would never become the subject of a major story. Know your organization's vulnerabilities and be prepared for the day someone asks about them.
I didn't ask the right questions. I never asked what we paid in taxes in 2010 because the journalist did not ask. Ask your own questions of your experts to gain a deeper understanding of the subject.
I didn't keep our messaging simple. In a nuance-free world, I tried to provide nuance and context to reporters about the U.S. tax code. I should have kept it simple: GE was one of the largest taxpayers in the U.S. and we paid what we owed.
I didn't seek outside help: A financial firm would have helped with the workload and strategy. I had dug a deep hole, and I was determined to climb out of it myself.
Well, that hurt just in the telling—but learned a lot. I hope you have as well.
Gary Sheffer is the Sandra R. Frazier Professor of Public Relations at Boston University and the president of Spokesman Communications. He worked as a communicator for GE from 1999 to 2015.
COMMENT
3 Responses to "4 lessons from a mismanaged crisis response"
Ronald N. Levy

says:

Modesty is good but in moderation.

Gary Sheffer says in the first bulleted paragraph that "GE had a low tax rate." Wrong. GE had exactly the same tax rate as every other major corporation. Lawful deductions by any company don't make that company's tax rate low, and if you think as I do that GE people are honest, then the deductions they took were honest.

The Times said that GE "despite making $15 billion in 2010, paid no federal income taxes." But you know how witnesses should tell (and media should report) not just the truth but "the whole truth"? The whole truth is that GE paid the government BILLIONS in taxes—sales taxes, real estate taxes, unemployment taxes, Social Security taxes, school taxes, city and town taxes plus more—and would have paid billions in income taxes if the money was due despite GE taking (as everyone does) whatever deductions the law allows.

GE obeyed the law! A law of PR is don't admit guilt if not guilty.

The biggest PR error may have been not saying to the Times: "Look, you want all the news that's fit to print, so do I, so I appeal to you to look at the TRUTH that GE has the same tax rate as everyone else, GE deserves to take lawful deductions like your newspaper and everyone else in America, and GE pays billions in taxes.

"Your newspaper pays whatever taxes the law requires and so do we. During the past ten years we've paid billions and billions in federal income taxes and other taxes. GE is proud to be for America a valuable corporate citizen."

Ronald N. Levy

says:

PS – I write the above with deep respect because Gary Sheffer is one of the top PR executives who has ever lived. My only disagreement with him is I think he was too modest.

Ed Barbini

says:

Mr. Levy …. on that we can agree. Gary Sheffer is one of the all-time, first-ballot Hall of Fame PR executives, and an excellent leader. The students at Boston University are lucky to have his wisdom.