5 rules for managing your remote team in 2021
What were the lessons of the past year when it comes to collaboration and accountability for remote employees?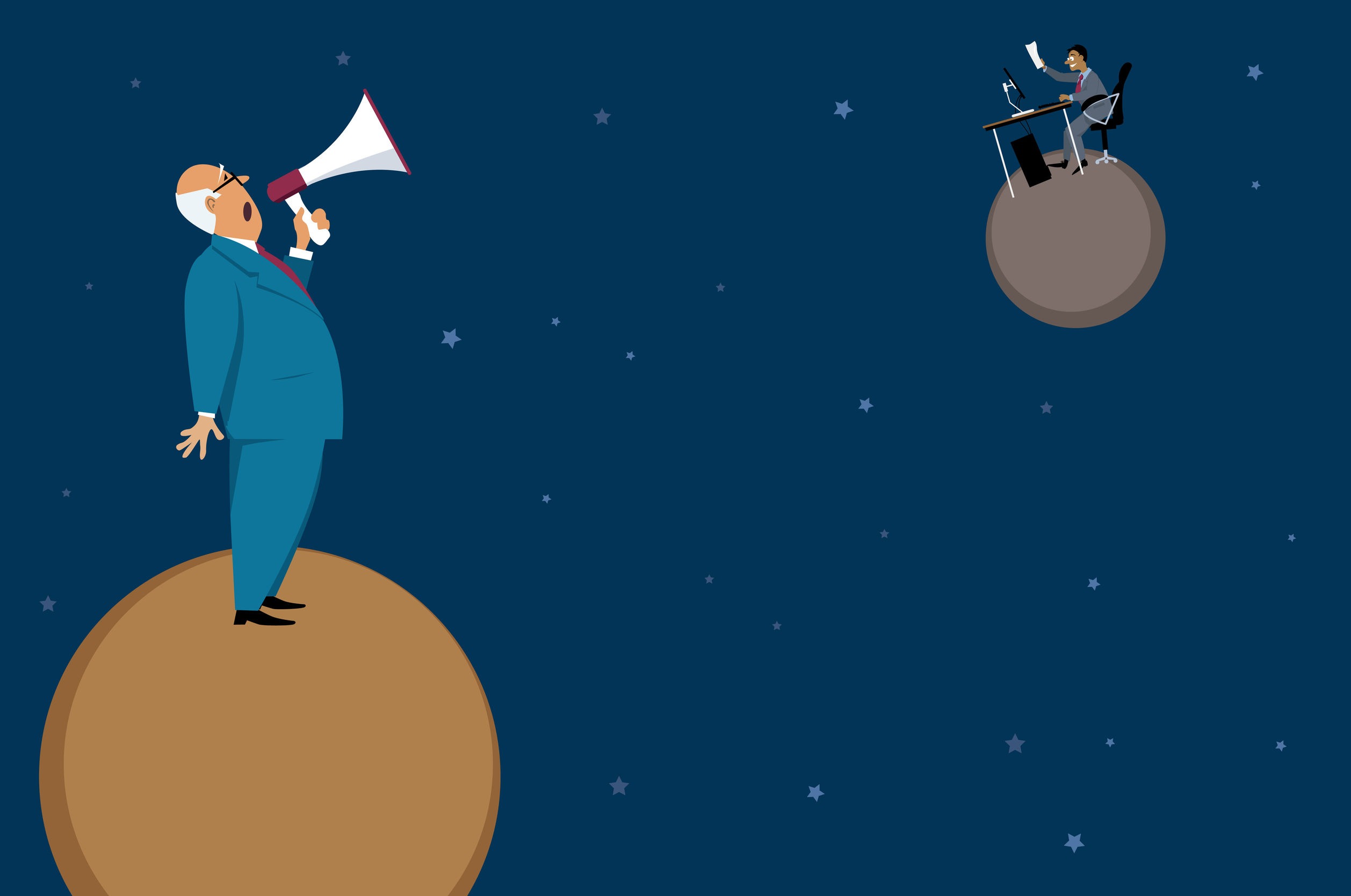 By now, most of us have substantial experience working and managing teams in a remote setting.
At the very beginning of the pandemic, we saw entire organizations relocate their offices into a virtual space, accompanied by their leaders stepping up and tackling the most difficult challenges, offering support for their employees and promoting the importance of mental health. And while the early remote days were not void of challenges, many were surprised by how effective remote work is.
Nonetheless, pandemic fatigue is taking its toll, and the workplace is no exception. It's easy to feel worn out by the world we continue to live in, but as a leader, there are several steps you can take in order to continue to effectively manage your remote team.
1. Continue to check in with your team.

Right now, many employees are experiencing low productivity, restlessness, anxiety and have trouble concentrating. Should you notice any of these signs with your employees, the best course of action is to have a talk with them, ensure they have all the necessary resources and find a possible course of action.
Even if your employees are doing well, you should make a habit of intentionally checking in with your team on a weekly basis where possible. Avoid asking broad questions. Instead, try specific questions that invite your employees to express their opinions. A simple 'How was your kid's Zoom birthday party?' or 'Did you finish watching the Queen's Gambit?' can go a long way in breaking up a long day.
2. Create a proactive environment.

While we might think of proactiveness as an innate personal trait, it turns out that your ability to be proactive heavily depends on the working environment. There are three steps to creating this environment:
Directly communicate your expectations and set boundaries in a clear and uplifting manner. Let them know where they have the freedom to be creative and act without permission.
Second, refrain from micromanaging, as it might not only have a negative impact on some team members but might hurt the organization in the long run. Instead, grant job autonomy where applicable.
Be a transformational leader. Imagine a better future, share that vision with your team, and include them in it. If your employees feel secure that they are included in your vision, they will relax and be able to work, as opposed to feeling the need to perform.
Keep in mind that some employees might need more encouragement and support than others. Talk to your employees. Create a space where everyone feels secure and welcomed to suggest ideas and express opinions. Also, when setting the expectation of proactiveness among your team members, make sure that they see you as a proactive member of the team as well.
3. Set boundaries and stick to them.

When working remotely, it's easy to overshare and overcommunicate. Doing so might sound good in theory, but in reality it can be time-consuming, burdensome and lead to feelings of stress and burnout. Being intentional about creating separate times for focusing, collaborating and disconnecting will pay off in keeping your team energized and engaged.
Be clear as to what you expect from your team members and what you want to achieve as a team. Leaving no room for ambiguity will help everyone be on the same page about the requirements and expectations you have of them. Of course, emergencies and exceptions to the rule will arise, but setting and most importantly sticking to boundaries will help your team feel at ease when it's time to close the computer at the end of the day.
4. Be transparent with calendars and scheduling.

Transparency doesn't just build trust. Studies have shown that it also leads to employees being happier and more content with their workplace. And in a remote working environment, encouraging transparency is one of the best ways to combat feelings of disconnectedness when employees are working from different locations.
A simple way to do this is to allow for transparency of calendars. Booking a meeting no longer requires an email chain of conflicting availability. Knowing when your coworkers are free will cut down on the back and forth, allow for quick touchpoints that are missing when not in an office, and allow employees to set their own personal boundaries on their workday. For organizations that have adopted flexible working time, having transparent calendars will enable employees to clearly mark their working hours and not be disturbed after they have finished their working day.
5. One size does not fit all.
As individuals with different personalities, characteristics, traits, and skills, we shouldn't expect one solution to work for every employee. As a leader of a team, it is important to approach each one with the understanding that they have different habits and needs.
Some will need more attention than others, but in order to have a well-functioning and productive environment, you need to create a space where each individual feels welcomed and appreciated. Therefore, talk to your team members and tailor your vision of the team according to their abilities and skills.
Predrag Lešić is the CEO of Domain.ME, the international tech company that operates the internet domain ".ME."
COMMENT
One Response to "5 rules for managing your remote team in 2021"
Very helpful! Thank you 🙂