Aflac positions itself as a thought leader for open enrollment during pandemic
Aflac used data from its annual Workforces Report to draw coverage and help consumers make smart benefits decisions. It's won the 'Campaigns: Brand Messaging or Positioning campaign' category of Ragan's 2021 Media Relations Awards.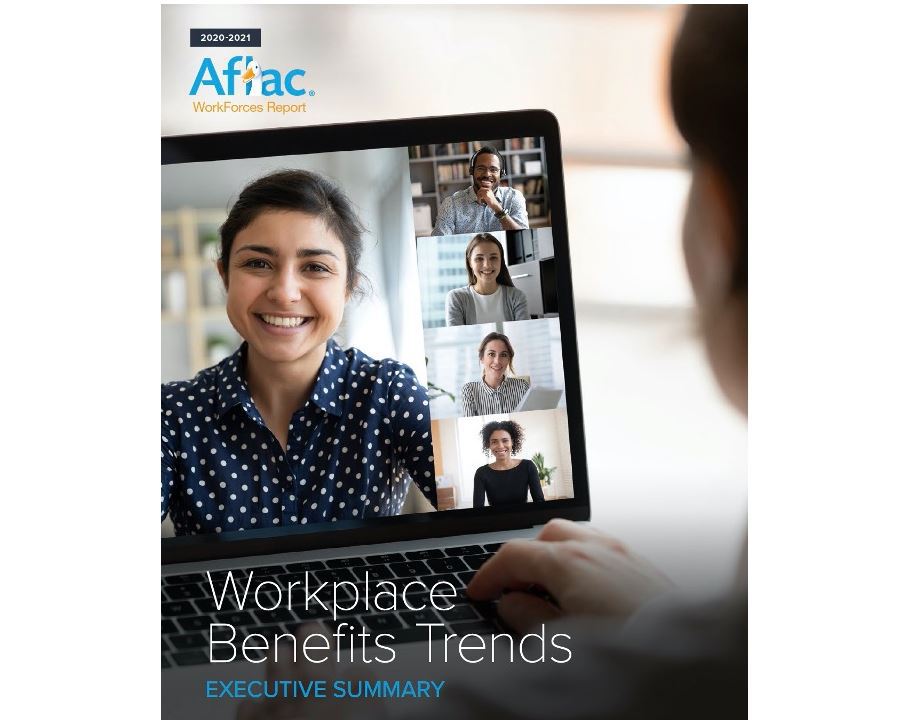 The 2020-2021 Aflac WorkForces Report (AWR) examined data around benefits enrollment trends and attitudes in the workplace as Americans navigated the COVID-19 pandemic. Among other things, the research found that about half (49%) of U.S. employees said the pandemic had inspired them to invest more time researching their benefits offerings.
Aflac sought to position itself as a thought leader on open enrollment by securing national top-tier coverage, outlining how the pandemic was a "benefits wake-up call" and increasing awareness to the importance of open enrollment for consumers.
The resulting campaign garnered 1,300+ earned and paid media placements, reaching an estimated 450 million people. Top coverage came from TheStreet, CNBC, USA Today and two pickup stories in Yahoo Finance.
The team assessed news angles and identified the most compelling AWR data, resulting in a press release focused on how the pandemic changed the way consumers approach open enrollment, including spending more time researching benefits and expecting expanded benefits from their packages.
Then it created custom pitches to appeal to a variety of reporters. The primary pitch, aimed at national media outlets, highlighted key stats showing that nearly half of Americans said COVID-19 was a "benefits wake-up call." Alternative pitches dove into COVID-19 stats to show understanding of insurance and HR professionals' needs to educate employees.
The team added new reporters from the health, wellness and financial industries to its pitching, adjusted pitches to reflect economic/pandemic indicators and used a satellite media tour (SMT) to reach broader audiences. Additionally, Aflac heightened awareness of making smart benefits decisions during open enrollment for consumers in partnership with "The Budgetnista," using a satellite media tour and an influencer campaign.
The media tour secured 1,282 media placements, resulting in more than 13 million impressions. On "The Budgetnista's" Instagram channel, placements accrued 138K+ impressions and 3.4K+ reactions, comments and shares.
Learn more about Ragan's and PR Daily's current and upcoming awards programs here.
COMMENT