After COVID-19, events are set to emerge stronger than ever
The events industry is undergoing a rebirth following intense disruption and innovation. Here's how comms pros should seize the opportunities that lie ahead.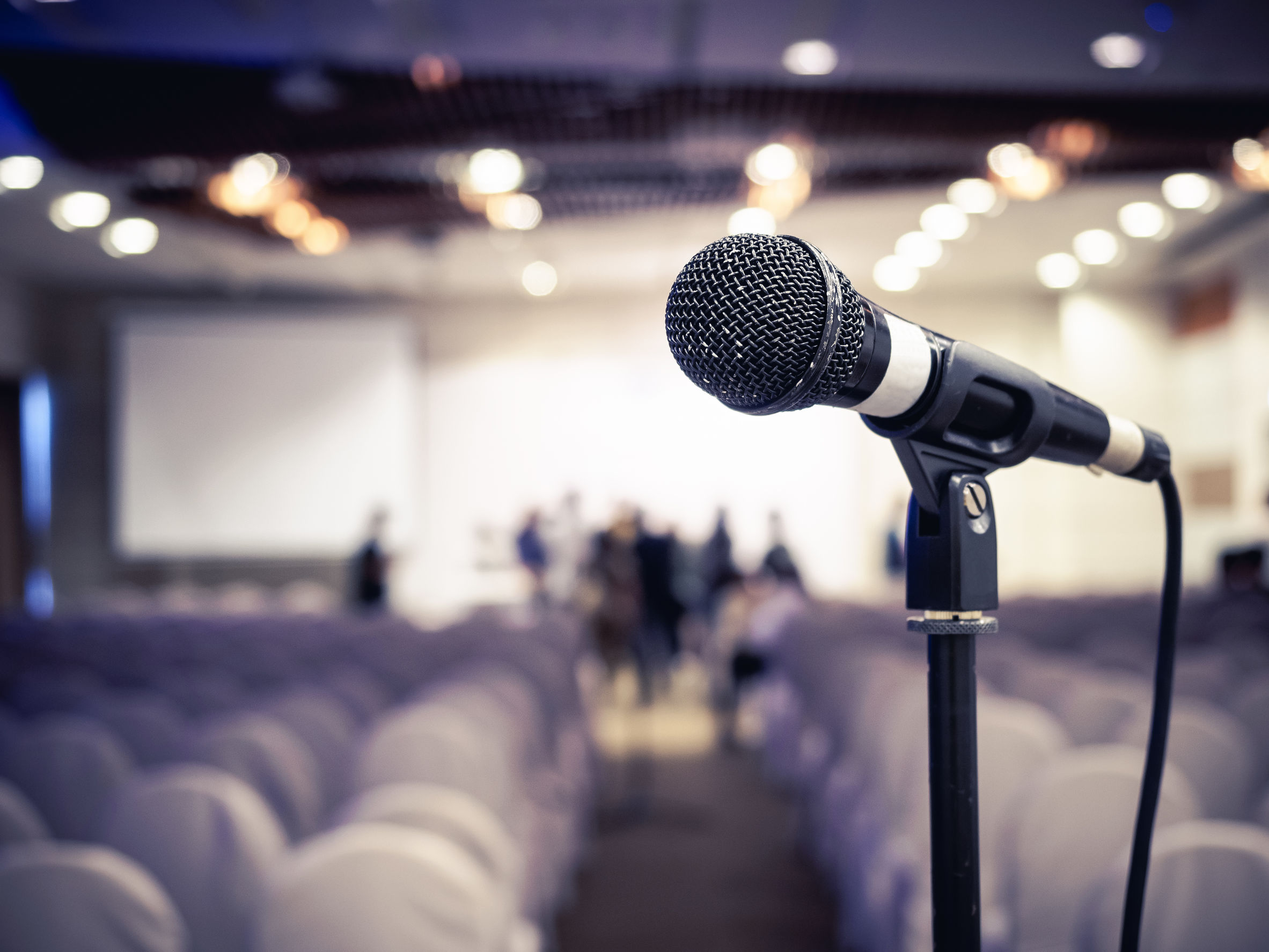 Of the many things in business and life that got utterly disrupted by the pandemic, the industries surrounding events, conferences and experiences got hit hard. But the business of gathering is one that will emerge stronger, more relevant and more vital than ever on the other side.
As an agency owner whose events and experiences practice did a rapid pivot in March 2020 and the founder of Communications Week, which has joined the Ragan Communications' portfolio, I see the events space as poised for an exciting and very necessary rebirth, shaped by the very human need to gather and connect. Here are three considerations to pave the way for a future where events are a powerful and digitally-transformed part of the marketing mix.
Looking through my lens as an events creator, as well as an agency leader whose team continues to advise, curate and manage participation in conferences and events, what does the future hold? My outlook is pragmatic, yet optimistic: I see many pathways for the events on the horizon.
The first pathway is continued virtual-only offerings, which offer flexible, sometimes asynchronous and convenient ways to connect with relevant audiences and stay current on industry developments. The second pathway is a new blended or hybrid model which combines safe and thoughtfully designed in-person and virtual elements. As a third, I continue to be bullish on the continuation of the stalwart in-person event model as a viable structure for gathering like-minded audiences. And as technology and biotech progress, I'm sure there are still new and emergent models we haven't even considered waiting in the wings.
Moving into the future, these different event models share commonalities. I believe we will see more large scale, cutting-edge conferences merge with savvy media properties. Social Media Week was recently acquired by Adweek. P-MRC acquired a major stake in SXSW a few weeks ago. Media companies have always been smart about leveraging events, as their raison d'etre is about capturing and engaging audiences, providing them with valuable information, and then giving those audience members and sympatico brands the ability to connect—all in a monetization model that offers a fair value exchange. Ragan Communications is a perfect example of a premium publisher with the knowledge and organizational mechanism to foster growth for tentpole events.
In addition, a shared element that events in the future will—actually, make that "must"—share is flexibility. Digital transformation, accelerated by habits and behaviors ushered in by the pandemic have demonstrated that consumers like choice. Again, humans want to gather and connect. There is pent-up demand for the chance to network, but sometimes we like the option to do that virtually or to mix it up and do a little of both, especially for multi-day conferences.
Demand will dictate how that works, from both an audience and sponsor viewpoint. As we advise clients on how to shape and curate their own events in coming months and years, we'll definitely encourage them to build in several participation options—and several contingency plans—to   leverage the power of technology to elevate all the possibilities for connections and learning and growing businesses that events enable.
Events are a huge part of how we converse, engage and conduct business. And the power of events will continue to grow as they are reborn. I'm inspired by what legendary chef and restaurant entrepreneur Alice Waters said about the power of gathering: "It inspires us delightfully, to be more hopeful, more joyful, more thoughtful: in a word, more alive."
Tiffany Guarnaccia  is the founder and CEO of Kite Hill PR.
COMMENT