Bank taps Questlove to appeal to millennial audiences, boosts brand awareness and trust
Citizens Bank partnered with The Roots' drummer and held an event that earned online engagement, leading to a win in the Event Marketing Campaign category of Ragan's PR Daily Awards.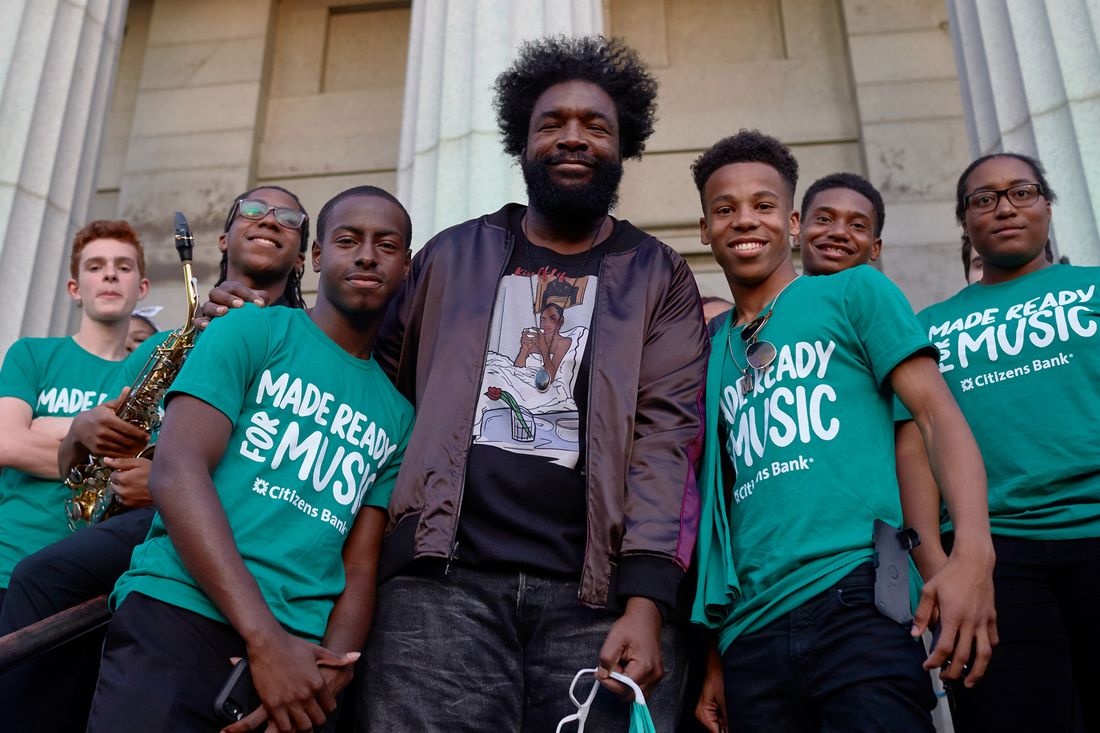 Citizens Bank wanted to position itself as a distinct and modern financial services partner millennials would consider, so it partnered with Questlove of The Roots.
An integrated campaign across owned, earned and paid media was launched to highlight its new platform "Made Ready," which featured a brand activation titled "Made Ready for Music," consisting of a content series developed with Vulture Magazine, a song debut from The Roots and a crowdsourced music video.
The Roots' song was debuted at the Made Ready for Music event at Questlove's high school alma mater. Highlights of the event included Citizens Bank donating $10,000 to the school's principal, video glasses worn by Questlove and attendees to get a first-person experience and a crowdsources video, which was promoted by Questlove, influencers and Vulture's social channels and content hub.
The event earned nearly 862,000 impressions and 70,000 comments and likes. Pitches earned more than 27 stories—national and local—including RollingStone.com, reaching nearly 6 million unique visitors each month. The song and music video also earned more than 6 million views from both Questlove's organic post and paid support.
This resulted in a 27-point lift in unaided brand awareness and a 10-point boost in trust and favorability.
Congratulations to Rory Sheehan, Allison Amenta, Jaime Zozula, Debra Williams, Laurie Genovese, Janine Giustina and Lori Dillon.
Learn more about Ragan's and PR Daily's current and upcoming awards programs here.
COMMENT