Bayer's social media campaign reassures farmers over worries about supply chain disruption
The #StillFarming campaign sought to show support for American farmers and communities during the pandemic. It won in the 'Crisis Management' category of PR Daily's 2021 Digital Marketing & Social Media Awards.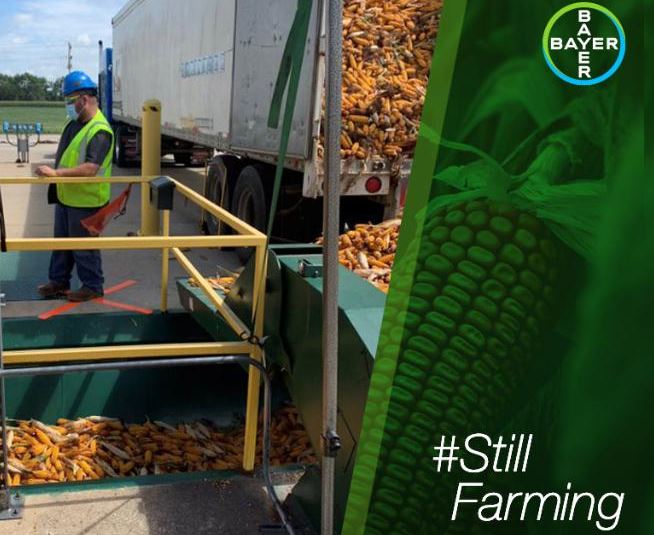 Farmers felt stress during 2020 as they worried about not being able to plant or harvest crops because of supply chain disruptions caused by the pandemic. To address the crisis of confidence, the Bayer Crop Science communication team worked with the American Farm Bureau efforts to deliver the #StillFarming campaign, intended to demonstrate the strength of the Bayer Crop Science integrated supply chain and show what Bayer was doing to support American farmers and local communities during the pandemic.
The campaign took a two-phase approach, starting with the supply chain. Messaging was focused on materials, production and shipping developments.
The second phase shone a spotlight on the people within Bayer who were personally making accommodations to keep working. Employees were recognized by their location and team, as well as how their working situation changed with safety precautions in place.
The campaign ran primarily through organic posts on Twitter and Instagram. The budget was low—$600—so as to be authentic in supporting the audience instead of simply advertising to the audience. Paid media went towards phase one Instagram content, geotargeted to primary growing locations of featured products.
The organic efforts earned more than two times engagements than the 2020 averages, and were top performers for the year. Through paid efforts, the campaign gained more than 7.8K engagements on Instagram, for a cost of $0.08 per engagement.
Outside of Bayer's channels, #StillFarming generated more than 32,000 messages, yielding more than 112 million impressions and garnering over 807,000 engagements. The greatest volume of conversations took place on Twitter, while the majority of engagements occurred on Instagram. #StillFarming maintained a positive sentiment of 86%.
Learn more about Ragan's and PR Daily's current and upcoming awards programs here.
COMMENT