Ben & Jerry's partners with Colin Kaepernick, Disney announces huge streaming push, and Google to combat vaccine misinformation
Also: Pringles answers challenge by 'Last Week Tonight with John Oliver,' 40% of U.S. consumers will spend less during the holidays, 'Grey's Anatomy' nabs Twitter engagement, and more.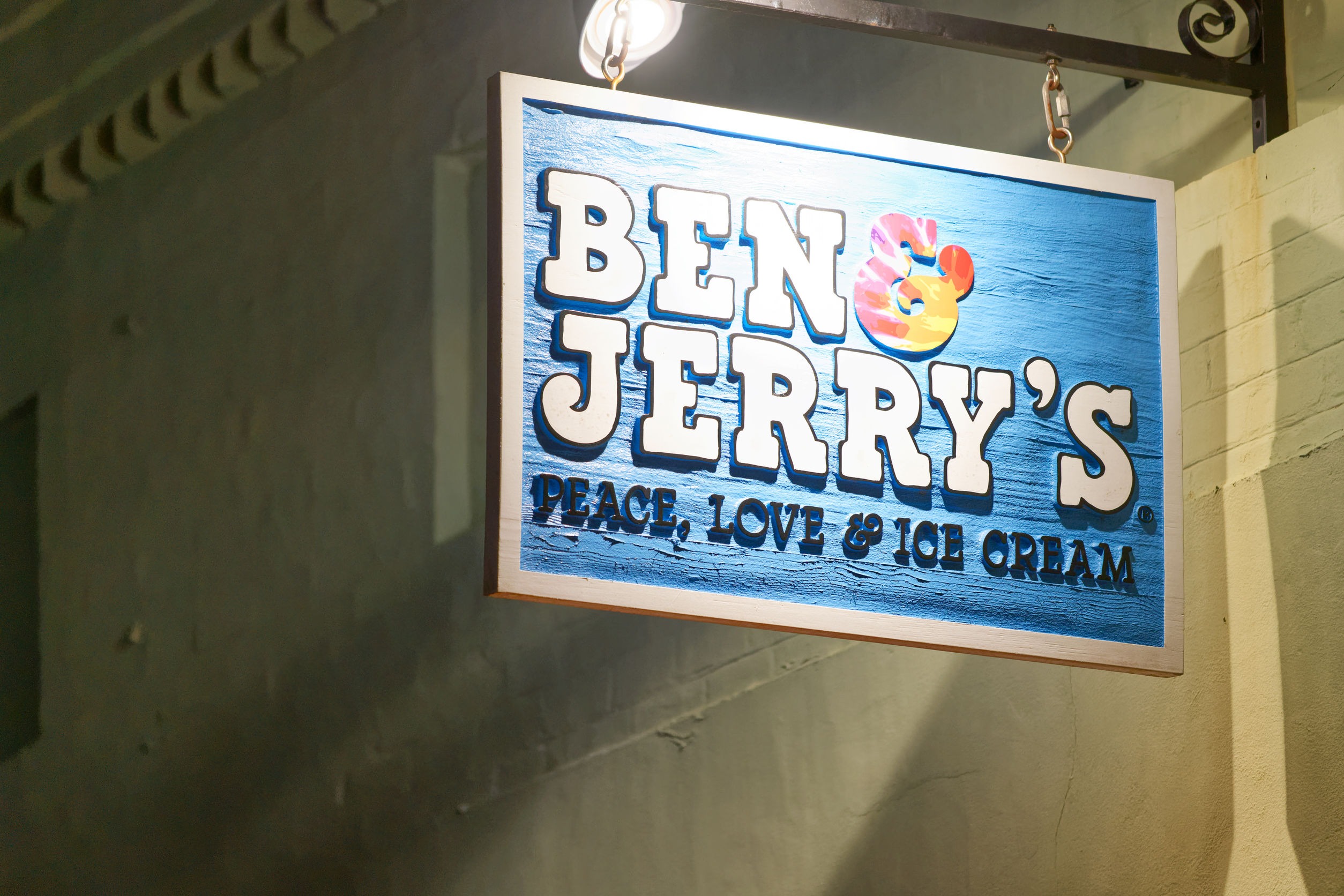 Hello, communicators:
Google announced its plan to fight misinformation about the COVID-19 vaccine through search panels, which will include information about the different vaccines as well as advice on receiving them. 
The panels are rolling out starting in the United Kingdom, where the BioNTech/Pfizer vaccine is approved and is being administered, and will be introduced in more countries as local health authorities begin authorizing vaccines.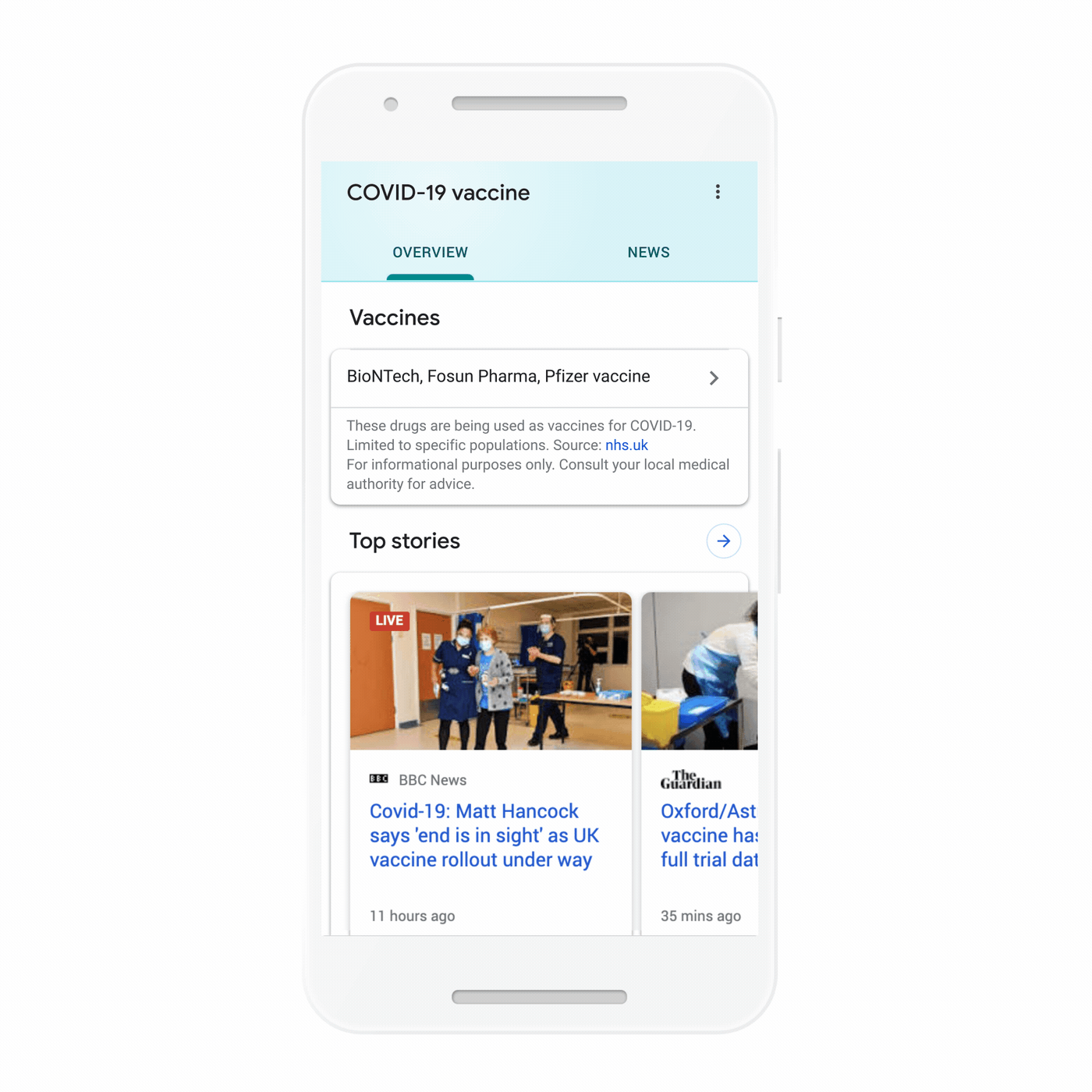 Here are today's top stories:
Ben & Jerry's partners with Colin Kaepernick to 'Change the Whirled'
 The ice cream brand announced it teamed up with the athlete and civil rights activist on a new vegan flavor called "Change the Whirled"—and Kaepernick's proceeds will be donated to his Know Your Rights Camp.
I've teamed up with @BenAndJerrys to serve up joy on the journey to justice!

Today, we're excited to introduce Change the Whirled, a new non-dairy flavor that hits shelves in early-2021!

100% of my proceeds will go to @yourrightscamp with matching support from Ben & Jerry's pic.twitter.com/OouYwUXPXK

— Colin Kaepernick (@Kaepernick7) December 10, 2020
We're lid-flippin' excited to be partnering with @Kaepernick7 in support of his work to empower and liberate Black and Brown people through @yourrightscamp! Learn more about their vision and impact here: https://t.co/e95ll4bc2x pic.twitter.com/2Ef6GUg4ra

— Ben & Jerry's (@benandjerrys) December 10, 2020
 "The company said it created the flavor to celebrate 'Kaepernick's courageous work to confront systemic oppression and to stop police violence against Black and Brown people,'" CNN Business reported.
In a blog post, Ben & Jerry's wrote:
The sweetest part is that all of his proceeds from the sales of the flavor will go right to KYRC, where that money will help the organization expand its outreach to Black and Brown youth all over the country. KYRC is all about helping youth see and understand their own beauty and power, while working to dismantle systemic racism and white supremacy.

We're honored to be partnering with Colin Kaepernick in this movement to change the world, and we look forward to working together in the fight for justice and racial equity for a long time to come.
Why it's important: Ben & Jerry's is a leader in the social justice and brand activism space, and its most recent announcement is another outstanding example of a partnership that highlights both purpose and the brand. What's extra sweet is that Ben & Jerry's is putting the focus on Know Your Rights Camp, encouraging its social media followers to visit the nonprofit organization's website, learn more, and join the movement.
---
SOCIAL BUZZ
Pringles has answered the call of John Oliver, host of "Last Week Tonight" on HBO, who recently challenged the brand to show off its mascot's body. The challenge came with a promise: If Pringles delivered, the show would donate $10,000 to Feeding America.
It didn't take long for Pringles to answer the call:
Challenge accepted @iamjohnoliver. It's been a hot minute since Mr. P has made a public appearance and he's actually got a new look. He'll be ready for his full body debut tomorrow. https://t.co/orHchjaIuc

— Pringles (@Pringles) December 7, 2020
The moment @IamJohnOliver and @LastWeekTonight have been waiting for. In honor of every second John has thought of Mr. P's body, we are donating $1 to @feedingamerica, which happens to be $10K. pic.twitter.com/Ori2jKJ8fz

— Pringles (@Pringles) December 8, 2020
Don't miss out on opportunities to engage online—even if it's not spotlight moments such as this media shoutout. Though any PR pro would be thrilled to get the increased press from such a mention, you can capitalize on the conversations about your brand throughout social media, which can increase both engagement and positive brand sentiment.
---
MEASURED THOUGHTS
 CNBC revealed in a recent economic survey that nearly 40% of consumers in the United States plan to spend less on holiday gifts in 2020—which, the network reported, is the "largest such percentage since 2013":
Almost 40% of Americans plan to spend less this holiday season as the Covid pandemic lingers https://t.co/u6QECMT71z

— CNBC (@CNBC) December 11, 2020
All income groups reported planning to spend less this year compared with a year ago. And when it comes to actual dollars they plan to spend, the wealthiest Americans could be holding back the most.

"It does seem like those Americans earning over $100,000 are holding back a little bit more than they did in 2019,″ said Jay Campbell, partner with Hart Research, which serves as the Democratic pollster.
---
CRISIS LEADERSHIP NETWORK
Looking for more insight on how to address the current global crisis and lead your organization into a strong recovery?
Join Ragan's Crisis Leadership Network to connect and brainstorm with peers, get the latest intelligence and research and start to strategize for the future of your organization.
Learn more about this exclusive membership here.
Disney skips theaters in streaming content push  
In its investor meeting, Bob Chapek, The Walt Disney Company's chief executive, and Bob Iger, the company's executive chairman and chair of the board, announced the company's streaming service, Disney+, has nearly 87 million subscribers (with additional subscriptions coming from Hulu and ESPN). The company plans to increase its subscriber numbers to 300-350 million by 2024.
To achieve that goal, Disney is planning to release more than 100 new titles on its streaming service, including series from Walt Disney Studios as well as Pixar, Marvel, Lucasfilm and National Geographic. It's also skipping theaters and debuting several of its upcoming films exclusively on Disney+, including the live-action "Pinocchio," and "Disenchanted," the sequel to its "Enchanted" movie.
Similarly to its live-action version of "Mulan," Disney will stream the animated film "Raya and the Last Dragon" on Disney+ for an additional fee the same day it hits theaters in March 2021.
New adventures. New Originals. Endless possibilities. All of these and more are coming exclusively to #DisneyPlus. pic.twitter.com/NMKMz75PdS

— Disney+ (@disneyplus) December 11, 2020
Why it matters: Though Disney said that many of its films slated for 2021 and beyond will premiere to theaters as usual, the announcements show how popular streaming content is becoming—and how rapidly the digital media landscape is changing during COVID-19. Many of these shifting content consumption behaviors will remain, so communicators should look for ways to ramp up their content strategies now to reach interested consumers and capitalize on the trend.
---
SOCIAL BUZZ
Chandra Danette Wilson, the actress behind "Grey's Anatomy" character Dr. Miranda Bailey, took over the ABC show's official Twitter account on Thursday night to talk with fans watching the lastest episode:
🚨THIS IS NOT A DRILL🚨 Our beloved Chandra Wilson is taking over the @GreysABC Twitter account TOMORROW starting at 8PM ET | 5PM PST. pic.twitter.com/4C91goMjaQ

— Greys Anatomy (@GreysABC) December 9, 2020
You Go Pumpkin Queen. Congratulations!!! Chandra https://t.co/zrKUuPiG3u

— Greys Anatomy (@GreysABC) December 11, 2020
Yes yes, please. Somebody needs to make a way for all of us to grieve. We're right there with you. Chandra https://t.co/yNk3PCqeoh

— Greys Anatomy (@GreysABC) December 11, 2020
It was my absolute pleasure hanging with you tonight. Thanks for watching and talking to me on this Tweetie thing. Please stay safe, wash your hands, wear your masks when outside, keep social distance when needed. I hope this episode grew your hearts. Chandra

— Greys Anatomy (@GreysABC) December 11, 2020
The show's Twitter feed is packed with conversations Wilson had with "Grey's Anatomy" fans, each racking up hundreds of "likes," retweets and additional comments. The effort is a great example of harnessing your organization's stars to connect with your audience in powerful and emotional ways. Don't worry if your organization doesn't tout celebrities—instead, use the opportunity as a way to amplify employee voices and highlight your organization's experts.
---
TAKE OUR SURVEY
We want to know about how PR agencies are building lasting, sustainable relationships with clients, what is working and what is rubbing both parties the wrong way. That's why we're partnering with The Institute for Public Relations on a new survey to learn more about the state of the agency/client relationship.
Please take this 10-minute survey here.
---
EDITOR'S PICKS
As you're altering your holiday campaigns and searching for ways to engage consumers and employees during COVID-19, don't forget the power of gifts. These can come in the form of interactive content and holiday sweepstakes for your social media followers or thoughtful gifts given by you or your entire organization to members of your workforce, partners, influencers and more.
Check out these gift ideas:
---
WHAT YOU SAID
We asked how much of a focus you have on video content, and 40% of you say it has a place within your social media and digital marketing strategies, while 28% of you say it's a main focus and 28% want to ramp up video production:
How much are you focusing on video content for digital and social media platforms?

Share your thoughts with us below and under the #DailyScoop hashtag, and we'll share in tomorrow's roundup.

— PR Daily (@PRDaily) December 10, 2020
Is there a question you'd like us to ask in an upcoming poll? Let us know!
---
SOUNDING BOARD
What was your favorite PR, marketing or social media effort in 2020?
What's your favorite PR, marketing or social media effort in 2020?

Tell with us below which campaigns or strategies stood out from the rest, and we'll share in Monday's #DailyScoop.

(Can't choose? Share more than one!)

— PR Daily (@PRDaily) December 11, 2020
Share your thoughts below or on Twitter using the #DailyScoop hashtag.
Editor's note: Ragan Communications may earn a commission through our affiliate partnerships when purchasing items in our content.
COMMENT
One Response to "Ben & Jerry's partners with Colin Kaepernick, Disney announces huge streaming push, and Google to combat vaccine misinformation"
Ronald Levy

says:

Fascinating! They get consumers to buy their ice cream as a way of promoting fairness to minorities!

The famous athlete helps a good cause, the ice cream company makes money, minorities get appreciated more plus hopefully screwed less, and consumers have the double happiness of doing good plus enjoying excellent ice cream. But is there something duplicitous and wrong with all this?

I'm certainly not against doing good deeds in order to benefit. Doctors get well paid for saving our lives, tax accountants for saving us money, and even great preachers may make great money by presenting great ideas. I myself write articles that your company can donate to anti-cancer research in ways that will bring almost love from millions of Americans. If our Arab allies don't win the public's love as by supporting medical research, the royal families may be wiped out by "freedom fighters" covertly sponsored by Iran. But should we buy ice cream to show support for minorities?

Maybe yes. Why not?