Children's Health boosts overworked health care workers' engagement during pandemic by 70%
Strategies included a pop-up 7-Eleven store in a hospital, buttons featuring workers' smiles and more, leading to a win in the 'Employee Engagement' category of PR Daily's 2021 Digital Marketing & Social Media Awards.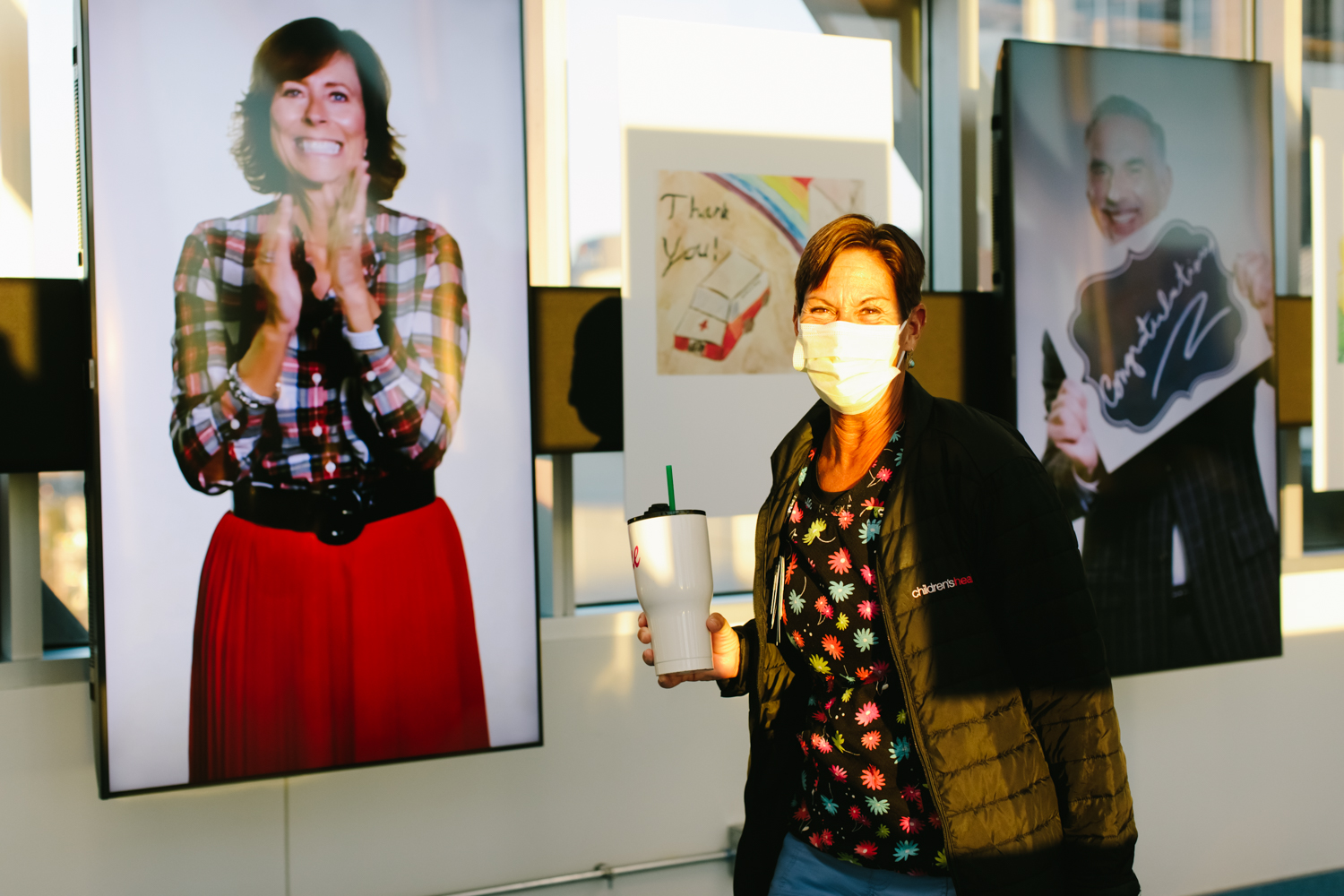 The COVID-19 pandemic took a toll on everyone's mental health, including—perhaps especially—health care workers. A 2020 Mental Health America survey found that 82% of health care workers were feeling emotional exhaustion, and 54% reported experiencing burnout.
Children's Health in Dallas knew the situation and resolved to improve emotional well-being among its team members and build trust and loyalty in the midst of the pandemic.
Of approximately 10,000 team members, 83% work on campus and 17% were working remotely. Children's Health considered this split when designing employee gratitude events both in-person and virtually. Some of the steps it took included:
7-Eleven hospital pop-up store. When basic household supplies were scarce at the beginning of the pandemic, Children's Health opened 7-Eleven's first-ever hospital pop-up store at its Dallas hospital. The store provided access to food and essential items for health care workers when they were not able to visit their typical grocery stores.
Smile buttons. When surveys indicated a lack of personal connection with patients and families due to face masks, Children's Health printed "Smile Buttons"—photo buttons of team members' unmasked, smiling faces to welcome and engage with patients, families and one another. More than 3,000 team members received a printed button via in-person photo booths or a remote process.
Gratitude events. In November, the corridors of four locations were outfitted with large TV screens and videos of system leaders and patients offering virtual messages of encouragement, congratulations and support. To unite off- and on-campus team members, Children's Health hosted a virtual concert. Celebrities performed online for team members tuning in from home.
According to employee surveys, the ratio of engaged to disengaged team members increased by nearly 70% from 2019 to 2020. Overall, Children's Health moved from the 58th percentile in 2019 to the 83rd percentile in the Gallup Healthcare Systems database of more than 2 million respondents.
Learn more about Ragan's and PR Daily's current and upcoming awards programs here.
COMMENT